Ryan Whitney and his wife had a wedding nothing less than a fairytale fast forward to now the pair are now married for four years and have two kids together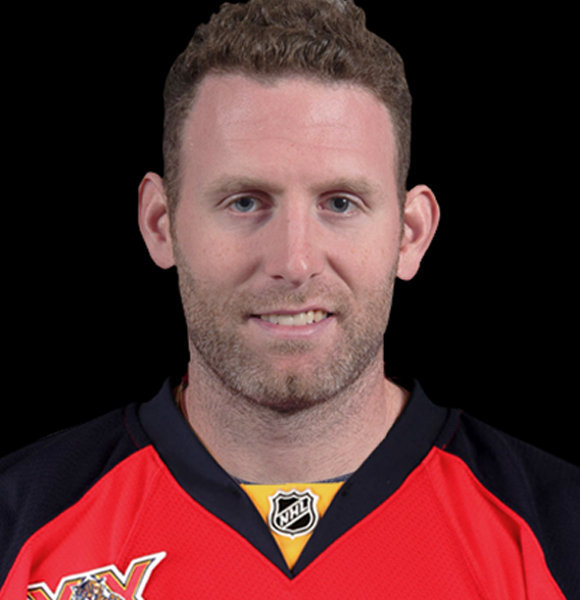 "Stop growing up so fast"! Ryan tells his three-year-old on his first day of school. 
Watching children grow in front of their eyes is undoubtedly an emotional moment for any parent, especially when it is their first. 
The first walk, first word, first smile, and most importantly, the first day of school. 
On September 13, the former professional ice hockey defenseman sent his beautiful baby boy off to his first day of pre-school. 
Sharing a father-son moment on Twitter, he wrote, 
Crazy day with my guy starting pre school. Stop growing up so fast
Ryan Whitney With His Son (Source Twitter)
This beautiful father-son duo is well complemented by the mother of the family and another son. Whitney is in a happy marriage of over four years. 
Married Life Of The Player
Ryan is married to his wife, Bryanah Bascon, since 2017. The two married in a beautiful ceremony on a place called green bridge on the Neponset Riverwalk. 
Their marriage entertained a close group of friends and family. The woodsy ambiance of the venue had cigar bars, champagne, and a dance floor, obviously!
Bryanah was accompanied by two little bridesmaids. She donned a clean tailored wedding gown and the groom, Ryan, presented himself in a gray suit with a blue tie and not to forget his bright smile.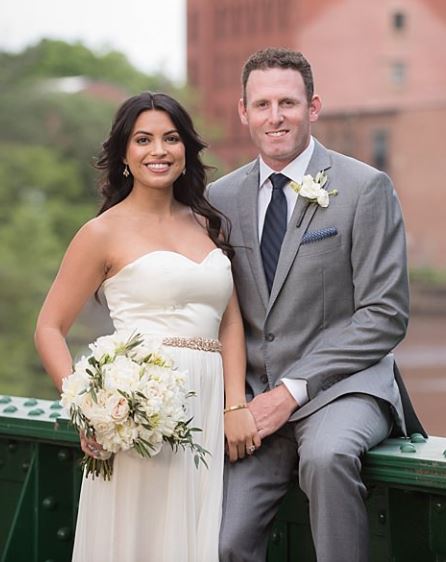 Ryan And His Wife Bryanah (Source Jessica Mchale)
Bryanah is a graduate of communications and media studies and is a yogi as well. She has worked in companies such as Reebok and Jack Morton as a Marketing and Merchandising Coordinator and project coordinator. 
After working as a Yoga Instructor for about five years, she founded Bree Bascon Consulting that helps businesses to market their product around the country and develop a strategy. 
The mother of two calls herself a problem solver, strategic thinker, marketing enthusiast, and certified yogi. 
Although she is not active on social media platforms, her wonderful husband loves to keep his fans updated on Twitter. 
After having their first son, Ryder, in 2018, the pair were blessed with another son Wyatt in 2020. 
Ryan's personal life has given him much happiness in his life, but his professional life has been equally rewarding for him. 
Defenseman's Career
Whitney played for his high school team from the Thayer Academy and USA National Development program and then progressed to join Boston University.
Right after completing his freshman year, he awarded himself by joining Pittsburgh Penguins in the 2002 NHL Entry Draft. 
More On Pittsburgh Penguins Player: Jake Guentzel Gets 3-Years Contract With Notable Salary! A Young Man Strengthening Stats and Kicking Off NHL Career
38-year-old Ryan played for the Penguins for about a decade when he was traded to the Edmonton Oilers in 2010. 
But his career achievements is not limited to just playing on the nationals. He is also a former olympian who played for the 2010 Winter Olympics and won a silver medal. 
He retired from professional hockey in late 2015 but never gave up his love for sports. He joined the NHL Network as an analyst. 
The Olympic silver medalist is also a host on the Barstool Sports podcast. 
More On Ryan
Born in 1983, February 19, Whitney has two younger brothers, Colin and Sean. Colin played lacrosse at Connecticut College, and Sean played collegiate hockey at Cornell University. 
Ryan was born in Scituate, Massachusetts, United States, and stands at the height of 6 ft 4 inches. 
He was rewarded a full scholarship to play for Boston University.
Over the course of his career, he played for Modo Hockey, HC Sochi, Florida Panthers, Edmonton Oilers, Anaheim Ducks, and Pittsburgh Penguins. Whitney's career spanned from 2004-2015 for over a decade until he retired in 2015.
He has a vodka named after him called "Pink Whitney," which is a pink lemonade flavored vodka. 
The drink can be exclusively found in stores in the US and Canada. It is reported that Pink Whitney vodka is the worlds fasted growing flavored vodka brand in the market with an estimated gross sales of $100m