Entertainment
Inside Sammy Hagar's Married Life With Wife And Children
Sammy Hagar enjoys life with his wife and his children, two of which are from his previous marriage that lasted for 25 years.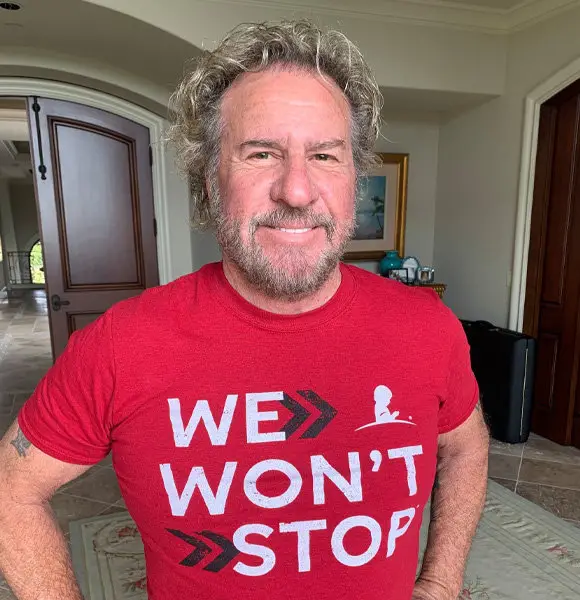 American Singer-Songwriter Sammy Hagar gave marriage another chance after a year of his divorce from his ex-wife. 
New Beginnings In Life 
Sam met his now-wife through a common friend. The brief moment of the meet-up turned into a love of a lifetime.
The 73-year-old singer married his now-wife Kari Karte after a year of his divorce in 1995. 
Regarding Kari, there is not many details, but  Kari became a known face after marrying the musical legend. 
Kari Karte and Sammy Hagar have two kids together. They welcomed their first kid Kama Hagar in 1996.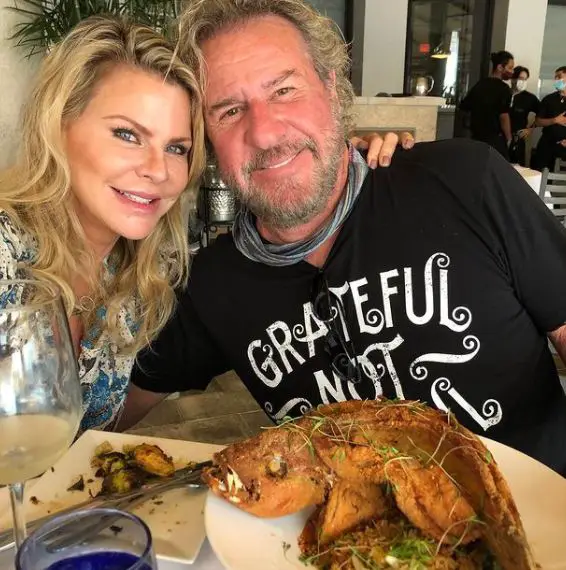 Sammy Hagar And His Wife, Kari Karte (Source- Instagram)
The two also welcomed another little one in their life when they gave birth to a second baby girl in 2001. 
On 1st April 2021, Sammy shared a picture of his first daughter, Kama, on the occasion of her 25th birthday and explained how special the day was for him and Kari.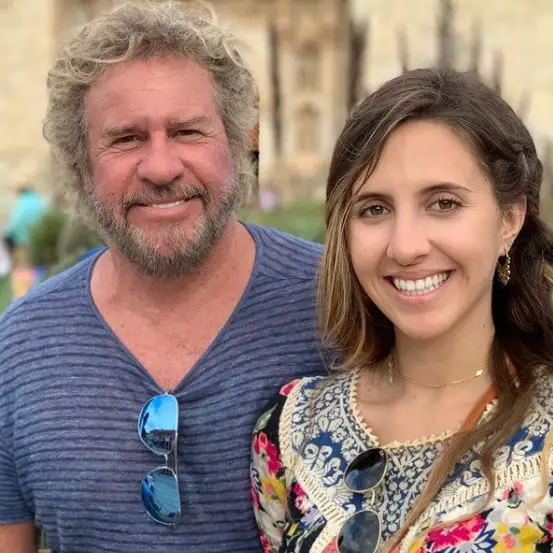 Sammy Hagar And His Daughter (Source- Instagram)
"To Kari and I it felt like we were witnessing a miracle." wrote the father of four, expressing his love for his daughter. 
Sammy rarely shares his personal life on his social media, but whenever he does, he makes sure to leave the world in awe by showering his love and gratefulness towards his family in front of the world. 
As happy as Hagar's married life seems now, his marriage has not always been successful. 
Unfinished Vows
Known as The Red Rocker, Hagar was married to Besty Beradi in the '60s. Beradi was not a famous figure, but her association with the musician ranked her up on the list of known personalities. 
After sharing romance for a long time, the two got married on November 3, 1968. The two wedded in a private ceremony.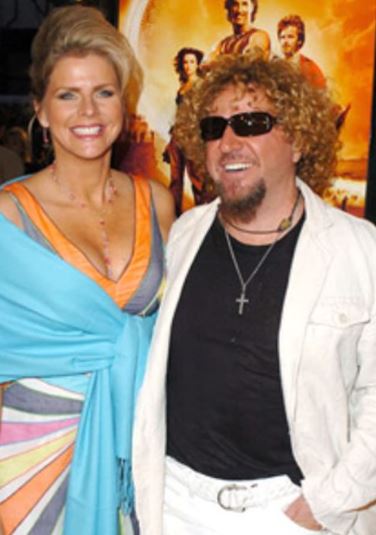 Sam Hagar And His Ex-Wife (Source- Featured Biography)
Soon enough, they welcomed little angles to their life. The pair had two children together. They welcomed their first son in 1970, named Aaron Hagar. 
And another little son, Andrew Hagar, graced their lives in 1984.
The happy family of four started to stumble when Besty and Hagar could not balance differences in their marriage. 
The two finally broke up and got a divorce when their 25th anniversary was approaching. They ended their marriage in 1994. 
Sammy, despite the divorce, is still there for his children. 
Their youngest son Andrew has taken the footstep of his father and dived into the world of music.
Likewise, Aaron is in the creative field of art and designing. Hagar is supportive of his sons' career choices and occasionally updates his 467k Instagram followers of his young son's music journey. 
On the occasion of Andrew's birthday on June 4, 2021, he shared a picture of holding him when he was a baby and wrote, 
happy birthday to Andy Sonny boy Hagar................ Check out his new music @andrewhagarofficial The boy was raised right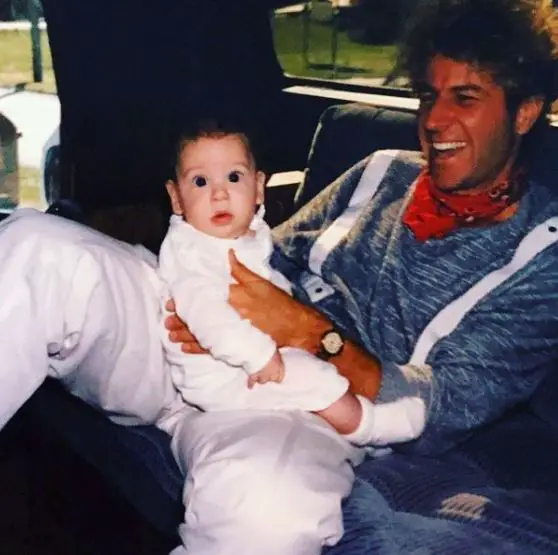 Sammy Hagar With His Son Andrew (Source- Instagram)
As much blessed the 73-year-old's personal life is, his professional life is equally amazing and rewarding. 
Rocking Career Of The Red Rocker
His career skyrocketed in the late 1970s when he was a prominent member of the rock band Montrose. 
After marking his ground in the industry from his rock band, he separated to launch his solo career. 
His song "I Cant Drive 55" was a hit in 1984, and it only pushed Hagar's fame forward. 
In 1985 he replaced David Lee Roth as the lead singer in Van Halen. This step was yet another big reward for the 73-year-old as it provided him a huge commercial success. 
He left the band in 1996, only to return in 2003. 
The famous singer is not only a musician but is also a businessman. He founded his tequila brand Cabo Wabo while still focusing on his music.
He is also the owner of his restaurant chain and his Bar named Sammy's Beach Bar Rum. 
In an industry where being stable for even a year is hard, he has broken records and won hearts for more than five decades.