Celebs
Sara Carter's Husband - An Inspiration To Many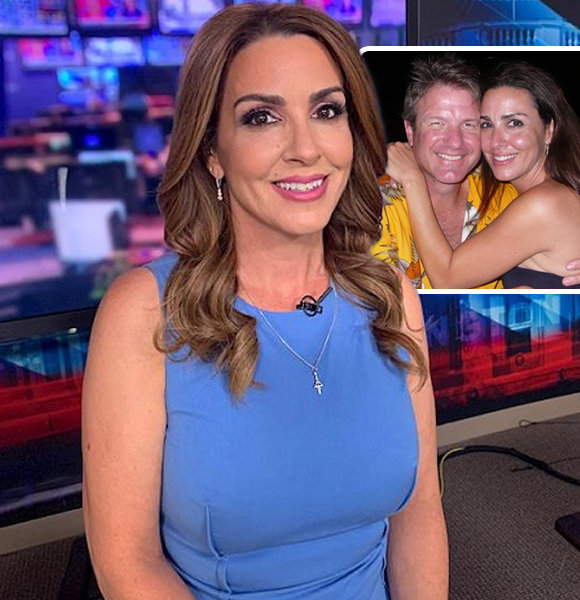 The Fox News contributor Sara Carter is more of a lady with perfection. She is an investigative reporter who has covered stories of terrorism, national security, and many more.
Moreover, she is also an award-winning journalist, a loving wife to her husband, and of course, a mother who unconditionally nurtures her children and looks after her happy family despite having a tremendously hectic schedule.
Carter has led a lovely life with her husband and two adorable children. However, multiple stories have initiated phases of devastation in her family. But, she has always collected the prominent pieces of her life together and built up an empire like no other, where nothing inflows except for immense love.
Sara Carter's Husband and Children
Being born in a family where her mother is a Cuban immigrant, and her father is a veteran of two wars, she has seen life close and wild.
She easily figures out the dark truth a bright smile hides and the weightage of tears in one's life. She has built herself so strong and tough that nothing can shatter her anymore.
But, being a journalist, she makes sure to bury all the sadness she has beneath with a bright smile of hers that compares to nothing.
So far, Carter has a family of four, where her spouse, Martin Bailey, and children, a daughter and a son, reside peacefully. Despite having a horrendous story hidden behind them, they live as the happiest family. Carter posted an adorable picture on her Instagram wall, captioned "Mother's day."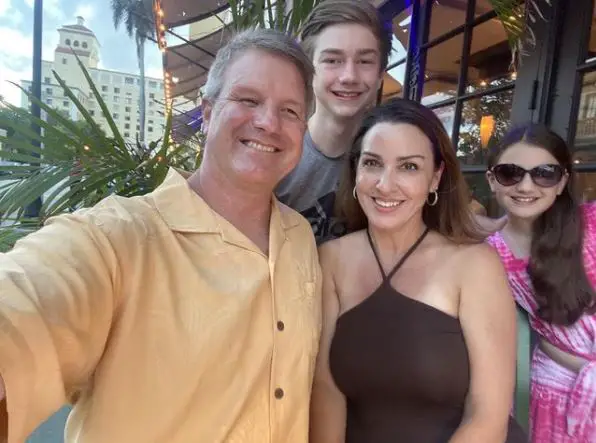 Sara Carter alongside her husband, Martin Bailey, and children (Image Source: Instagram)
Sara Carter's husband, three years ago, was a victim of a blast in Afghanistan. He blinded both his eyes, fighting the enemy of Afghanistan in Easter 2011, and since then, he has been leading a life that's lit up with vibrant colors of joy with his family surrounding him. 
Moreover, Martin was also honored in the Yankee Stadium by his favorite baseball team. According to Sara, he sometimes expresses his grief with her. She says,
"No shapes. Only a velvety blackness, a tunnel with sounds and volumes surrounding him."
Whenever she is asked about her spouse, she goes back to a time, gets nostalgic, and ensures to express her gratitude towards him for existing in her life.
Carter is super proud of walking beside a husband like Martin. Despite all the ongoings, she has made sure to hold his hands tight and walk beside him like a shadow. 
But, on the other hand, her spouse is the strongest of all who also set off to climb the highest peak in North America with two other blind veterans. Their main motive was to draw the attention of all the wounded warriors who were disappointed or devastated with the bitter ongoings in life.
Also, read about another Fox Star Journalist- Shannon Bream and Her Husband's Bond- Withstanding the Test of Time
So he and his team took this brave initiative in 2014. Sara, her children, and her spouse have faced immense trauma, but the traumatic experience has taught them some important life lessons. Yet, despite all these, they live a life, sharing bright smiles and positivity all around. A family like them is rare yet the best.