Entertainment
Sara Waisglass's Sexuality Rumor and Her Admirable Bond with Her Sister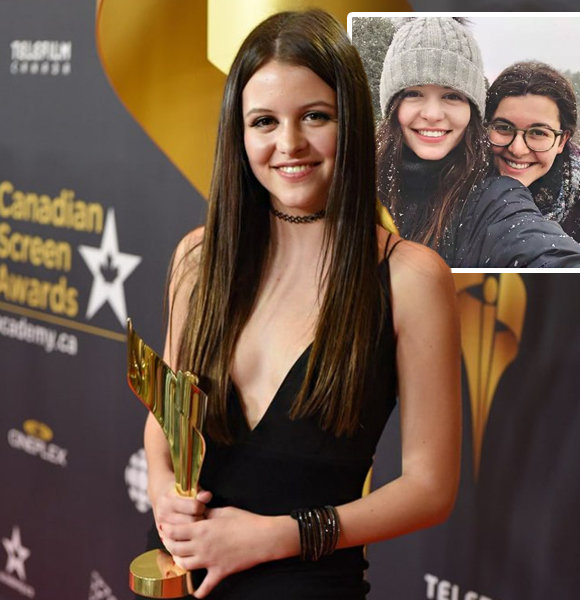 'Ginny & Georgia' fame Sara Waisglass is a Canadian actress who started quite young in the industry. She was Jordy Cooper in the sitcom 'Overruled!' 
From her first project to now, Sara's growth is truly impressive. And, to think that it is just a start for this up-and-coming talent is what gets us intrigued about where life will head for Sara. 
With her rising fame, no wonder her admirers are curious about her family life, including her sister. However, another intriguing factor about her happens to be her sexuality.
There have been quite a few rumors roaming around about Sara Waisglass's sexuality as she played the role of a lesbian character in the Nextflix popular 'Ginny & Georgia.' 
So, what is the truth? Is Sara lesbian, or does she have someone?
Sara Waisglass's Sexuality
"The thing I love the most about their friendship is that it just feels so real because we truly were having the best time," Sara said of her bond with the actor who plays Ginny, Antonia Gentry. 
Further talking about her character's sexuality and her characters' emotions in general, she said, 
"Everyone wants to be loved and loving and being loved is human nature, right? I think that her story, especially her wholesome first love, is so adorable."
 Waisglass further expressed her honor of getting to play a character such as Max, that is a representation of the LGBTQIA+ community. 
She said, 
I'm so honored to be able to play someone from the LGBTQ community. I feel it's so important for representation right now and I hope I did her justice, because she genuinely is just such a ball of fun. I love her and love.
Sara is just 23, figuring out her life and character.
So, it might not be fair for us to put much stress on knowing her sexuality as when the time comes, she will reveal it herself, but for now, nothing, in particular, can be said. 
However, Sara did use to post very cute and snuggly pictures with a guy named Jeremy Kellen. On October 12, 2020, she made a post with Jeremy with the caption, "very thankful."
Jeremy shared the same post on his social media with the caption, "The only hot date I'll never ghost ."
While their back and forth reaction shows that there might be something going on between them, it doesn't seem to be the case as Jeremy is openly gay.
So, as of now, Sara does not seem to be dating someone, but Sara does have someone who she has quite a lot of fun with, her sister. 
Sara has a sister named Carly, with whom she is super close. 
Also Read: Kelly Holmes: Feud With Her Partner, Relationship Behind The Scenes And Maybe A Lesbian?
Sara & Her Sister 
"I don't know what I'd do without you. Sing both parts to fergalicious, I guess. But it wouldn't be the same!!!!!" wrote Sara,  wishing her sister a very happy birthday on her social media.
The post featured multiple pictures from their childhood to recent ones.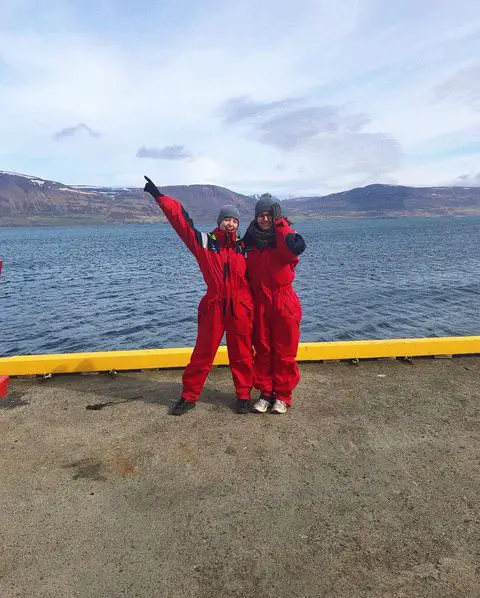 Sara And Her Sister (Source Instagram)
The photos clearly reflect how close Sara and her sibling are. Sara Waisglass's sister, as she shared on her social media bio, loves tea, books, and traveling.
Keep Reading: Luke Bilyk: Is He Dating With Sara Waisglass? Girlfriend or Besties?
 Carly now seems to be working on her law school or probably graduated as she was off to law school in 2017, as per an emotional post shared by Sara. 
Moreover, Carly also has a food blog named Carly & The Gluten Free Dairy Free Factory. 
With a partner or not, life sure is treating the actress well with all the love that surrounds her.