Entertainment
Any New Chapters for Sarah Chalke Inside Her over 16 Years of Engaged Life?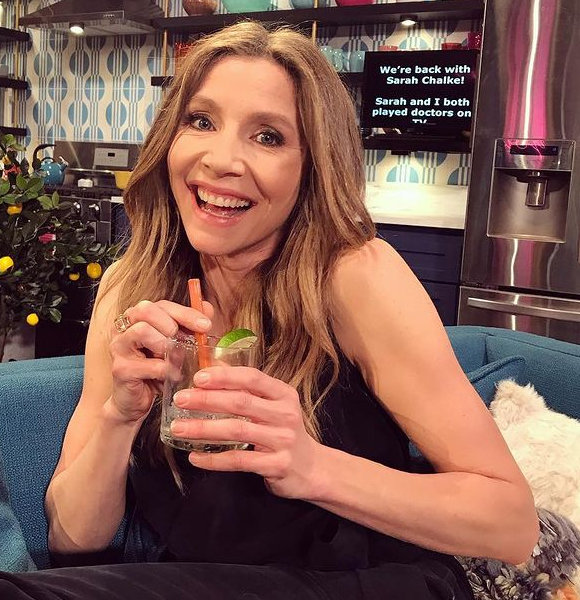 Sarah Chalke, a star cast member of the recent series "Firefly Lane," has garnered massive attention for her outstanding acting ability. However, the attention has shifted to her personal life, and people seem curious if this gorgeous actress has a husband. 
Sarah is, in fact, in a relationship with someone that dates back decades. However, their decision to keep their relationship stagnant is quite an interesting one. 
Sarah Chalke's Husband
Famously known for her role in the CBS sitcom "How I Met Your Mother," Sarah is most prominent for portraying Elliot Reid on the NBC/ABC comedy series "Scrubs." 
The Scrubs actress, with her gorgeous blonde hair and big blue eyes, is striking on the screen, and it would be a bummer for no one to have fallen in love with this actress. 
More How I Met Your Mother Personalities: Fans Attention on Alyson Hannigan's Breast Implants And Plastic Surgery. Are the Alyson Hannigan Plastic Surgery Rumors True?
Thankfully, Sarah has the perfect someone with whom she shares her successful life. The 45-year-old, Dogs in Space voice actress cherishes her love life with her potential husband Jamie Afifi, a lawyer who graduated from the University of Toronto and is currently a partner in Ziffren Brittenham LLP. 
The pair have been together for a very long time, as long as almost two decades.
According to Yahoo, the pair started dating back in 2003. Another known and exciting aspect of their love life is that they promised to spend an eternity together back in 2006. 
Yep! The couple got engaged back in 2006, and their fans thought they would soon be married. But, coming to 2022, the world has never heard of Sarah having a husband.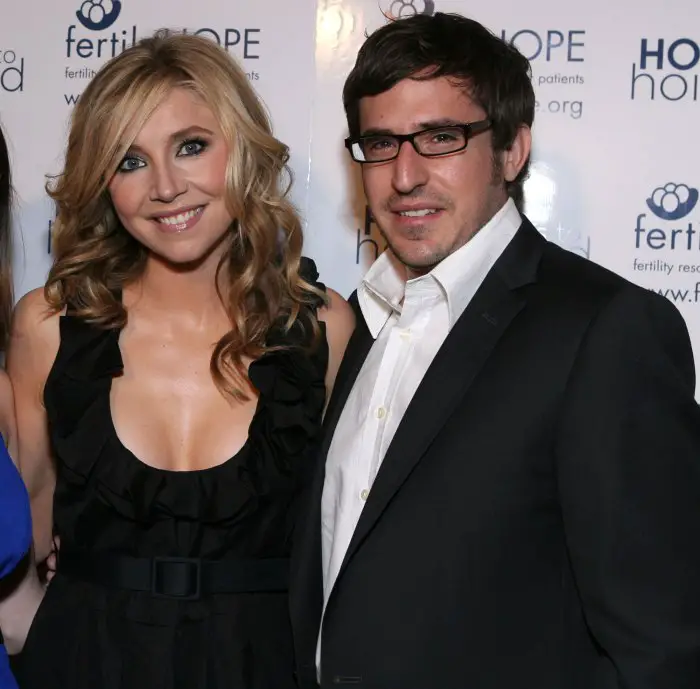 Sarah Chalke With Her Potential Husband(Source UsWeekly/WireImage)
They are still together, but they are just not married. The two have spent more than 19 years together as a romantic duo, but there has not been any news of Jamie Afifi being Sarah Chalke's husband. 
It is unknown why the partners have not decided to start a new chapter in their life, but by the looks of it, that is not the busy duo's priority.
Nonetheless, they are much in love, and regardless of them not being husband and wife, they live a life filled with love and happiness. 
The couple has two children together, a son, Charlie Rhodes Afifi, and a daughter, Frances Afifi. Their eldest (son) who was born after three years of their engagement went through a tough time as he was diagnosed with Kawasaki disease when he was only two years old.
After the treatment of her son, the actress decided to spread awareness about the said disease. One of her approaches was through her work in "Grey's Anatomy" where she played the mother of a boy with Kawasaki disease. 
Even though the experience was tough for her, the actress is glad she took the role; as it became her way of helping other parents and children who are going through that difficult situation.
The couple then welcomed their second child in 2016, showing the excitement for the new addition Chalke told Us Weekly, 
"I'm madly in love with my kid... It's been really fun."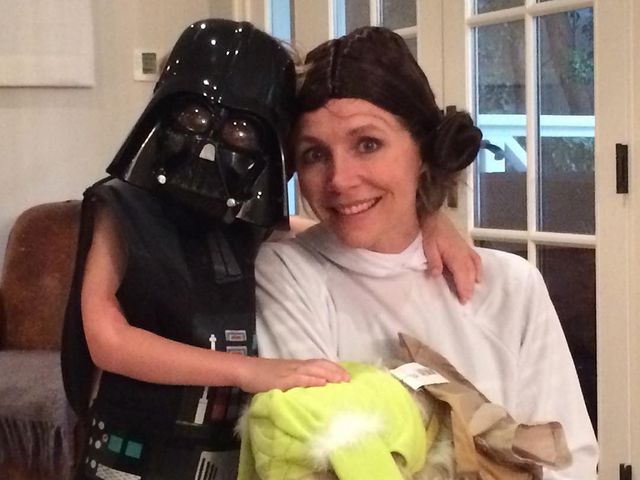 Sarah Chalke With Her son(Source Instagram)
Life indeed is fun for the pair as they now are parents of a teenage son and a preschooler daughter.
It is no wonder that Sarah is extremely busy in her day-to-day life as she has to cater to her growing up children while at the same time delivering a successful career, landing her a fortune worth... well, you are not ready for this. 
Sarah's Fellow Co-Star: Neil Flynn Married In Real Life Or Is He Gay? Satisfied With Longtime On-screen Family?
Sarah Chalke's Net Worth 
Multimillion Dollars!
That is what Sarah Chalke's net worth is, and it is all understood as to how she has such a massive net worth by looking into her career accomplishments. 
Sarah has been in front of the camera all her life. Quite literally so, as she began acting at the age of eight which has been an ultimate reason for her growing net worth. 
And, her life hugged her warm and tight as her career only got better for her. First, she got to play roles in the hit NBC/ABC comedy series "Scrubs" and then on a sitcom named "Roseanne," which was another hit again adding up to her increasing net worth. 
How can we forget How I Met Your Mother!
In 2020, she appeared in two movies, "The Wrong Missy" and "Eat Wheaties!"
With such an outstanding experience and resume to her name, Sarah Chalke is reported to flaunt a massive net worth of $14 million, as reported by Celebrity Net Worth.
As of 2021, she appeared in "Firely Lane" and did the voice for "Dogs in Space."