Entertainment
Sarah Snook's Weight Gain Speculations and Her Response to Them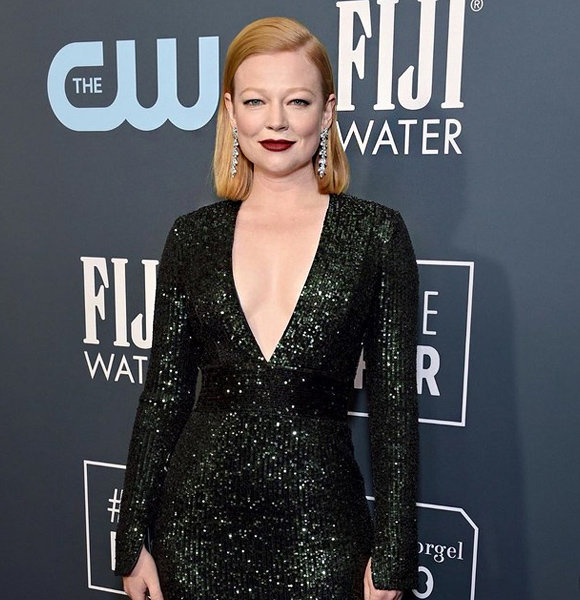 'Succession' star Sarah Snook has made it big with her character Shiv Roy in the series and has garnered a huge wave of fame.
However, with fame comes along the inevitable speculation about the star's appearance.
The recent episodes of 'Succession' have people wondering if the actress had some weight gain. 
So did she really put some pounds on, or was it just the camera angle making it look like it?
Did Sarah Snook Gain Weight?
It's a staggering pressure for female public figures to maintain the "ideal" weight and figure at all times. But, with the cameras placed at every angle, every curve gets noticed.
Sarah Snook also faced questions regarding weight gain due to a slight change in her figure in the show 'Succession.'
So much so that after the weight gain speculation, people even jumped on to make assumptions about her being pregnant.
However, we barely notice any extra pounds on her. Moreover, a little weight gain or loss does not change the fact that Sarah is an amazing actress.
While she hasn't directly commented on the weight gain comments, she has made another bold statement in the November issue of Vogue Australia, in which she graced the cover page in a stunning red Dior dress.
Snook claimed that she would no longer be working out and losing weight to look a certain way for a role.
Instead, she boldly bashes the beauty standards set by the media on women and bravely chooses to defy them.
She shared that she has felt the pressure too, "I mean, every time you get a role, you're like: 'Oh, this one's the one. I'm going to really work out and get fit and look like the movie star I would hope to become or have a career doing."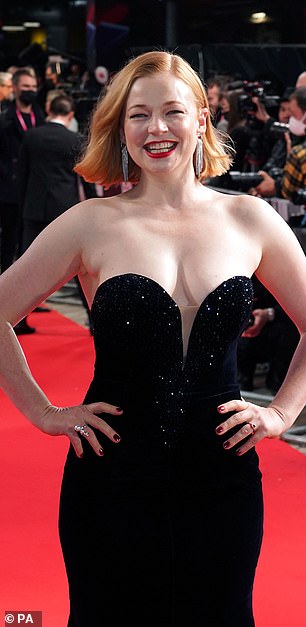 Sarah Snook Looking Gorgeous On The Red Carpet (Source: W Magazine)
But things have changed now for the star as she has moved forward from the binds of the beauty standards. She said,
Can I really be f*cked subscribing to an unrealistic beauty standard that then perpetuates and makes more women unhappy because they feel like they can't attain something that's not actually realistic anyway?
And we couldn't agree more! While people focus on some petty weight gain, Sarah is out there unbothered and achieving one milestone after another.
However, it doesn't mean that she isn't keeping herself healthy. She does love a good workout, but her method is quite peculiar.
Yoga, pilates, the gym, or even a simple run would be your first thought when you think of a pretty actress's workout routine, but Sarah's approach might come as a surprise.
Also, check out: Inside James Phelps's Sneaky Love Life and Marriage
She shared with Vogue that she is staying in shape by chopping wood in her backyard! "I've been chainsawing and chopping wood to keep in shape," says the Australian beauty.
Nevertheless, Sarah has the audience hooked on the show, and her performance on-screen is marvelous.
Besides 'Succession,' she has also starred in 'Not Suitable for Children,' 'Predestination,' 'The Beautiful Lie,' 'The Secret River,' 'Sisters of War,' and 'These Final Hours.'
She has bagged multiple awards through her performances, including the Screen Actors Guild Awards and Golden Globe Awards.
Needless to say, the remarks on her weight gain make no difference to her thriving career. Moreover, the actress also recently got married to Dave Lawson, so it's nothing but good news in life for Sarah.