Sasha Alexander is very close to her family which consists of a teenage son & daughter complimented by a close knitted bond with her mother.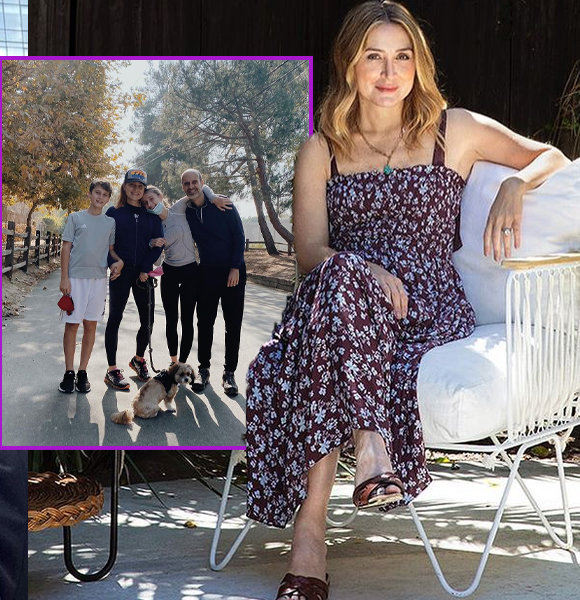 Sasha Alexander, who recently directed "YOU" episode 9 of season 3 is also known for her role as Caitlin Todd in "NCIS."
Sasha Alexander might have indulged in lesser TV appearances in her career, but those have been enough to create curiosity among viewers and admirers to want to know more about Sasha Alexander and her family. 
Sasha Alexander's Life with Family
The Serbian descent actress lives a fulfilling life with a family of four.
Sasha married her lovely husband, Edoardo Ponti, in 2007. They couple are blessed with a daughter named Lucia, and another angel; their son named Leonardo. 
Alexander never seems to get enough of posting pictures with her happy family. On April 23, she recently shared a picture with her son, hugging him and holding him into her arms. 
Leonardo, who turned ten back in December of 2020, will soon step into his teen years.
More On: NCIS: LA alum, Alicia Coppola to Be Seen As a Doctor in CBS' TV Show "The Young and the Restless"
Back on his 10th birthday, the mother of two took to her Instagram to wish her son a happy birthday and wrote a heartfelt caption where she also dropped that he was a music lover. 
Sasha's eldest just turned 15 this year, and she had a fair share of heartwarming words for her daughter on her special day as well. 
"She is taller than me, definitely more organized, a thinker, a dancer and a super funny human."
Wrote the mother while further sharing that she has also learned from her teenage daughter and that she should never stop calling her mother a "girly pop."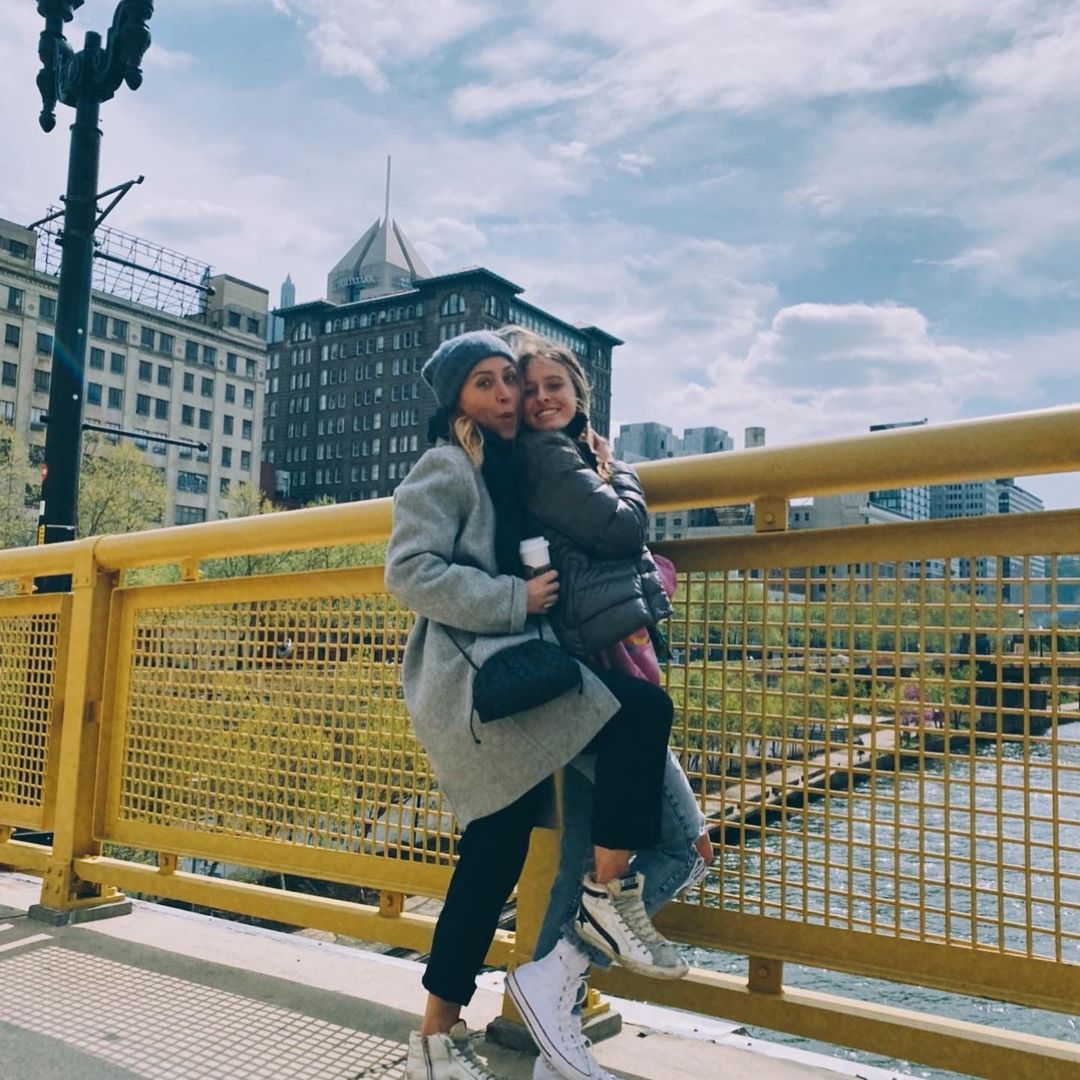 Recent Picture Of Sasha Alexander With Her Daughter (Source Instagram)
Sasha and her husband have entered 14 years of a successful marriage, one which she commemorated with a picture of her husband on a beach with a beautiful pastel sky complimented by a sunset. 
The actress/director's husband, who is a Golden Globe nominee, is a famous director himself, and despite being busy with his works, he seems to make out time for his family whenever he is called. 
Alexander is extremely fortunate to have Ponti as a husband, but she is luckier to have him as her children's father.
You Might Also Be Interested In: Cancer Survivor Hill Harper: Planning to Get Married to his Asian Girlfriend as Wife? Gay Rumors!
She acknowledges her Italian husband's contribution to keeping the family happy, and as she posted a fathers day post for him, she did not forget to mention how she was so lucky time have him in their lives.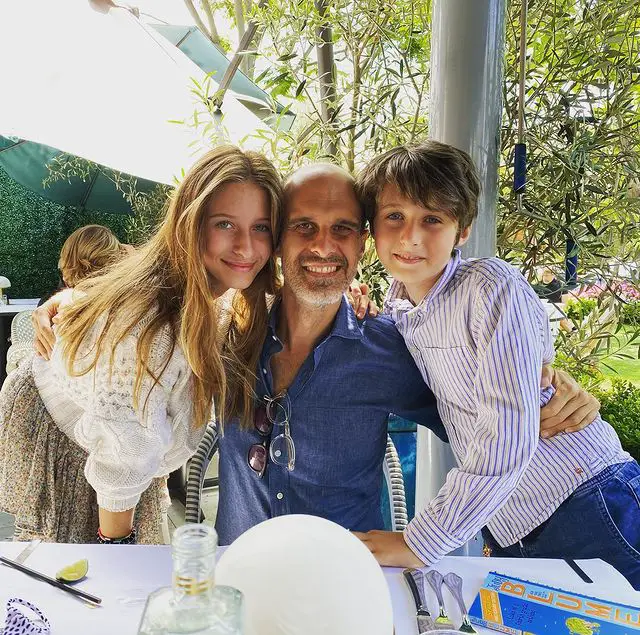 Sasha Alexander's Husband, Her Daughter & Her Son (Source Instagram)
Sasha's happy family is completed by a little dog. The family of four (five, not to forget their dog) has recently moved into their new home in Los Angeles, built in full Spanish style. 
Life indeed has been different for the "Rizzoly & Isles" actress after her marriage as only happiness has entered her life; however, this has not let the love she had for her mother get divided. 
She is still very close to her mother, and her gorgeous mother often makes appearances on her star daughter's Instagram profile. 
Close to Her Mother 
Sasha was born as Suzana S. Drobnjakovic with half Serbian and half Italian descent. Her father was Serbian, and her mother was Italian. 
Sadly, her father passed away due to cancer around 2007. As an adult, it was a tough thing to experience for Sasha, especially when she was going to open a new chapter in her life; her marriage. 
Although her father is no more around her, she compensates the longing for one parent by being with her mother as much as possible. The 48-year-old actress might be top on the fashion game, but her mother is no less. 
Looking into the posts with her mother, she often outshines this young actress. 
Wear an all-black outfit or a flowy colorful dress; her mother carries it all and carries it well.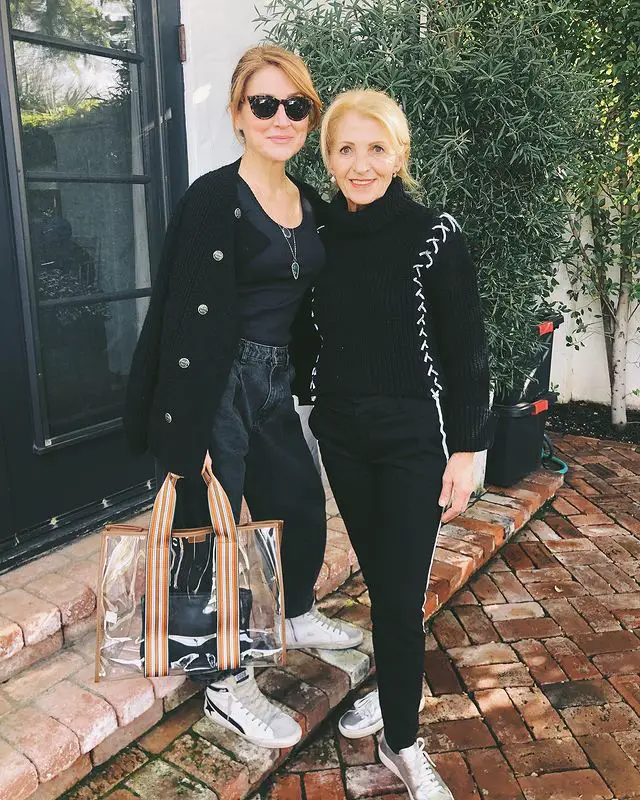 Sasha Alexander With Her Mother (Source Instagram)
"Happy Birthday to my awesome mama who loves taking pictures in bikinis with camels." wrote Sasha, flaunting her mother's natural abilities to look good no matter what age. "May we all look and feel as good as you at every age. We love you."
Sasha is undoubtedly a person who values family and bond over anything else, and it shows how she carries her online persona. Alexander has kept her relationship with her mother and her family very tight, all the while focusing on the career that has given her fame, fortune, and happiness.