Celebs
Sasha Banks And Her Husband Are Made For Each Other!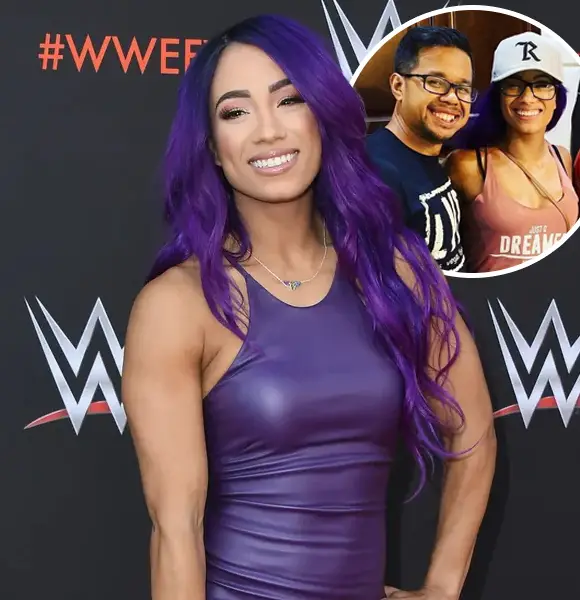 Sasha Banks is a name that's familiar to regular WWE watchers. She's one of the most popular ladies in wrestling, and she had made a name for herself throughout her decade-long career, leading people to wonder- is Sasha Banks married?
Yes, she is a married woman, and consequently, her husband is from the same line of profession. So let's unveil who the lucky guy is.
Who Is Sasha Banks Married To?
WWE star Sasha Banks is married to her husband, Sarath Ton. Hardcore fans might recognize this name, but his stage name 'Mikaze' must ring a bell.
Sasha has devoted her life to wrestling, and interestingly she found the man to call her husband in the same field. Sarath was a wrestler and had a good career in the industry starting from 2002.
However, he had to back out of the ring due to an injury in 2015. He used to work for the independent circuit, and that's where he met Sasha.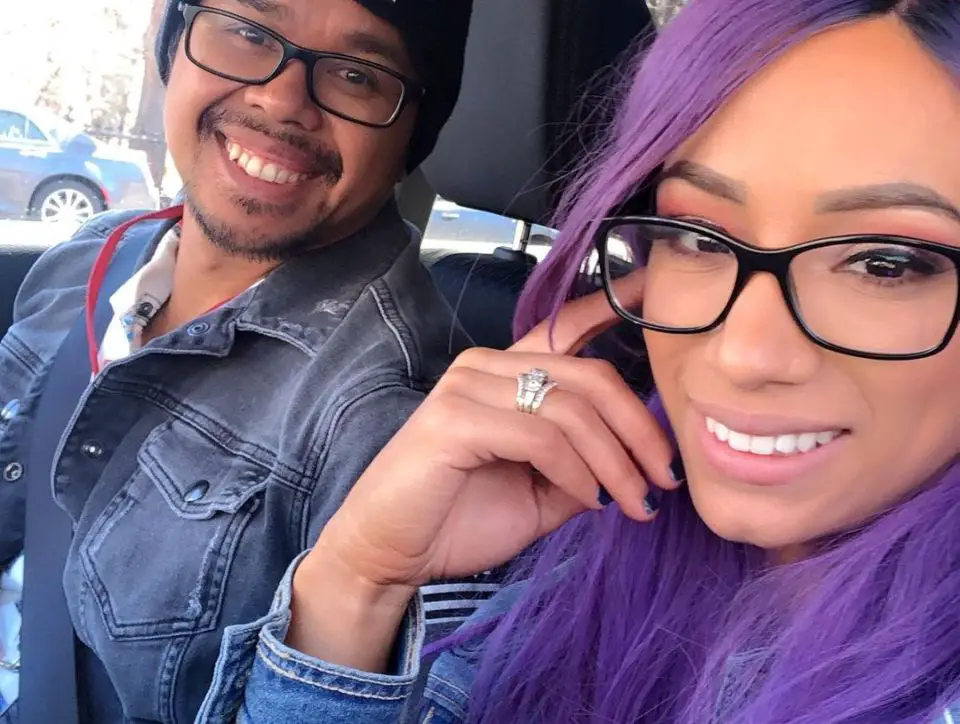 Sasha Banks And Her Husband (Source: The Sun)
Despite the injury, Sarath did not give up on his passion for the industry. He did not want to quit yet, so he found himself a place behind the scenes and took a seat in the designer's chair instead.
Now, he works as a costume designer and has worked with some of the biggest names in WWE. Including his wife, Of course. 
Sasha is seen rocking the outfits designed by her husband many times. Sarath loves to show off his gorgeous wife flaunting his work. He shared a sailor moon outfit  that Sasha wore to the ring recently on Instagram and wrote, "I'm particularly proud of this set."
Similarly, Banks is proud of Sarath's talents as well. "He knows what I want. He envisions it. I just tell him, 'I want to look the best, the greatest. Just do your thing,' and he always makes me look amazing," she praised him.
Read more on: Baker Mayfield's Parents & Brother - Through Thick & Thin
One creates, and another flaunts it. Indeed, the two are made for each other. But wrestling and costumes aren't the only things they share in common.
Sasha and Sarath tied the knot in 2016 after a few years of dating. Undoubtedly, Sarath has kept his beau a happy woman as she fondly refers to him as her best friend.
The couple is enjoying their time together. When it comes to having kids, Banks is not pregnant, and the pair will probably not become parents anytime soon. When asked about her plans to have kids, she said,
I don't know what the near future is, but definitely. I would love to be a mother one day. When that time is right, I'm sure the universe will let me know that.
Speaking on the topic of children, let's take a look at Sasha's own childhood.
Who Are Sasha Banks' Parents?
Sasha was born to her parents, Reo Varnado and Judith Varnado. She also has a brother named Joshua. As many might know, Sasha is related to Snoop Dogg as his cousin.
Sadly, her family was struck with bad news as Sasha lost her father recently. Snoop expressed his condolences for his uncle on social media, but surprisingly Banks stayed silent on the subject.
The reason might be the turbulent past between her and her dad. Apparently, Reo was an abusive husband, and he left the family when Sasha was two years old, leaving her, her mom, and her autistic brother alone.
Since then, her mom raised the two kids alone, and Banks has fought for everything she has achieved to date. As a result, her hard work pulled off, and now she enjoys her success and lives a happy life with her amazing husband.