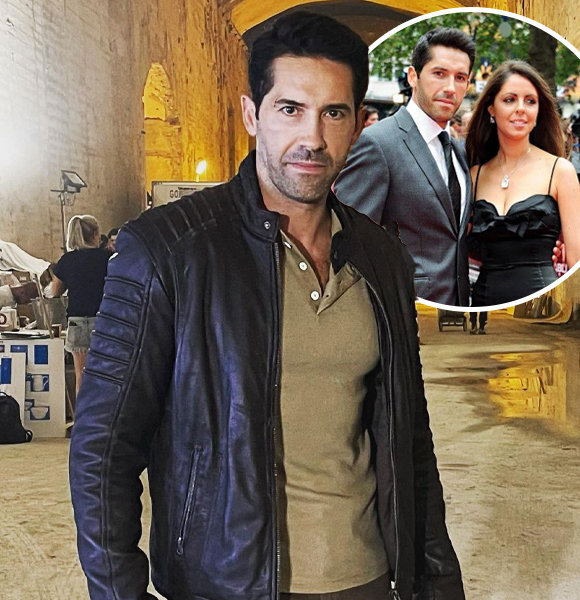 You've probably seen Scott Adkins throwing fists in one of your favorite action movies.
The star is known for his roles in hit action movies such as 'The Expendables 2,' 'The Bourne Ultimatum,' and 'The Legend of Hercules.'
Contrary to his 'tough guy' appearance on-screen, he has a loving soft side in real life reserved especially for his wife and kids.
So if you're wondering, 'is Scott Adkins married?' we're here to tell you that he is a happily married man who cherishes his lovely partner. 
Who Is Scott Adkins's Wife?
Scott Adkin is married to Lisa Adkins. The pair said their vows in 2014 and have had a happy marital life ever since. 
In their eight years of marriage, they have had two kids. They have a daughter named Carmel Adkins and a son named Joshua Jack Adkins.
Scott doesn't really share much about his personal life and is more work-oriented in his social media and interviews.
But, of course, when you have a stunning wife like Lisa, every man would like to show off his lady a little. 
He can't resist posting pictures with Lisa and appreciating her.
"Been married to this stunner for 2 years, the mother of our beautiful little girl. Happy Anniversary sweetie - love you xxx," he wrote on Facebook on his second anniversary.
Likewise, he has made several public appearances with Lisa by his side, stunning the red carpet with her beauty.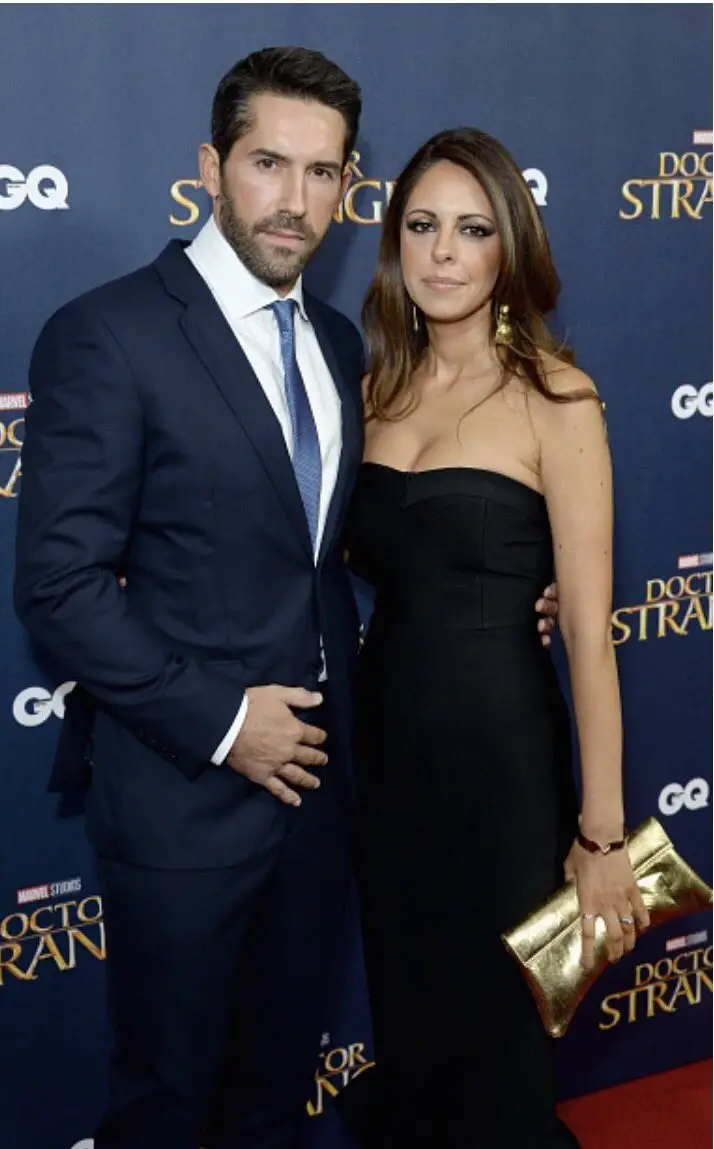 Scott Adkins and His Wife, Lisa Adkins (Source: Twitter)
The two truly make a dashing couple. We can understand that Scott is a loving man and cherishes his wife. However, he also has someone else to call his favorite person.
And it's his daughter, Carmel. She looks like the perfect daddy's girl in a picture Scott shared on Facebook, which he captioned, "Enjoying the snow with my favourite person."
It's evident that Adkins has a lot of love for his family, but his hectic work schedule keeps him away from them.
He shared that he couldn't celebrate his birthday with his loved ones due to work commitments.
Also check out: Is Britt Lower Dating Someone? Who is Her Boyfriend?
"So today's my birthday and I'd love nothing more to be spending it with my beautiful wife and gorgeous kids but as that's not possible I think myself lucky that I can spend the day working my ass off and getting action," he wrote on Facebook. 
However, it seems like Scott has found the perfect balance between work and family.
He has disclosed just enough info about his personal life to let us know that all is well in the Adkins household, but not so much to the point that it affects the family's privacy.
With a wonderful family beside him, he has excelled in his career. But the credit is all his as he has trained since his young days in various forms of martial arts.
As a result, he has become an icon for Hollywood's action and martial arts lovers.
You can see him in the newest 'John Wick' movie releasing in 2023. His other recent works include 'Legacy of Lies' and 'Ip Man 4: The Finale.'