Celebs
Scott Aukerman Completes 13 Years with His Wife!
Scott Aukerman recently celebrated his anniversary of over a decade with his beautiful wife who has been in his life for a couple of decades now.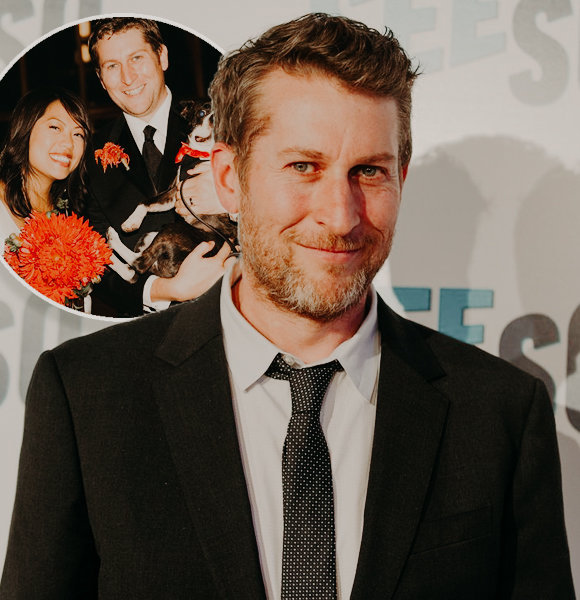 American comedian and writer Scott Aukerman recently celebrated his anniversary with his beautiful wife who has been in his life for a couple of decades now. 
The undying love the couple share for each other is pure bliss to witness, and the little family they have created together is just one of the facets of their life that warms our hearts. 
Scott Aukerman's Wife 
The writer of the sketch series, Mr. Show, has been married for 13 years now to his wife, Kulap Vilaysack. The pair married in 2008, and they have been going strong ever since. 
Coming into over a decade of their marriage, his partner still heavily showers her husband with love on her social media posts. 
On September 14, his spouse, Kulap, took to her social media to post a beautiful picture alongside her beau and wished him a happy, successful 13 years together. Posting the picture she wrote, 
"I vote YES to another year of marriage!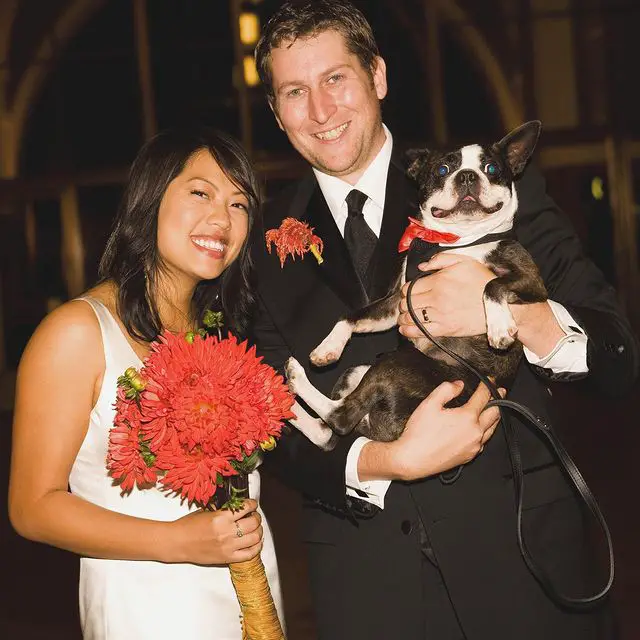 Scott Aukerman With His Wife & Late Dog (Source-Instagram)
His super busy wife, who is occupied on various projects as she is a creator of "Bajillion Dollar Properties," director of "Origin Story: A Documentary" and co-host of "Add to Cart" podcast (PHEW), also urged her followers to make sure to vote during the California elections. 
Although they have been married for 13 years, they have been together for a few decades now.
Yes! DECADES!
How do we know?
It's because, in a post shared on August 17, 2020, Kulap shared a throwback picture of her and her hubby on his 30th birthday, and considering Scott is 51 now, well, you can do the rest of the maths. 
Personal Life of Another Comedian: Deon Cole Jokes About Gay Rumors and Girlfriend: Comedian's Splendid Net Worth
The husband-wife duo is also parents to two little babies, and as written by his spouse(on her Instagram bio), she is a "momma" to Georgia and Molly, her two absolutely adorable daughters. 
Scott Aukerman's Daughters
The Aukerman family is blessed with two beautiful small beings, or should we call them little angles. Also, their fur-bulous children are just the cutest beings that one cannot seem to get enough of. 
Well, no, you are not barking up the wrong tree if you are trying to find about their daughters. You are in the right place. 
Life can be 'ruff' at times, especially when both of you are so occupied on your professional front. However, the couple has made it paw-sible to still cater to their two daughters. 
Okay! We shall cut to the chase. The joke is getting boring now. We will put on lease on this joke!
HA- GET IT?
So, you probably guessed by now, the two are proud parents to their two dogs, Georgia Michaela and Molly Ringwald, who have their own separate Instagram account and often make appearances on their "momma's" Instagram account.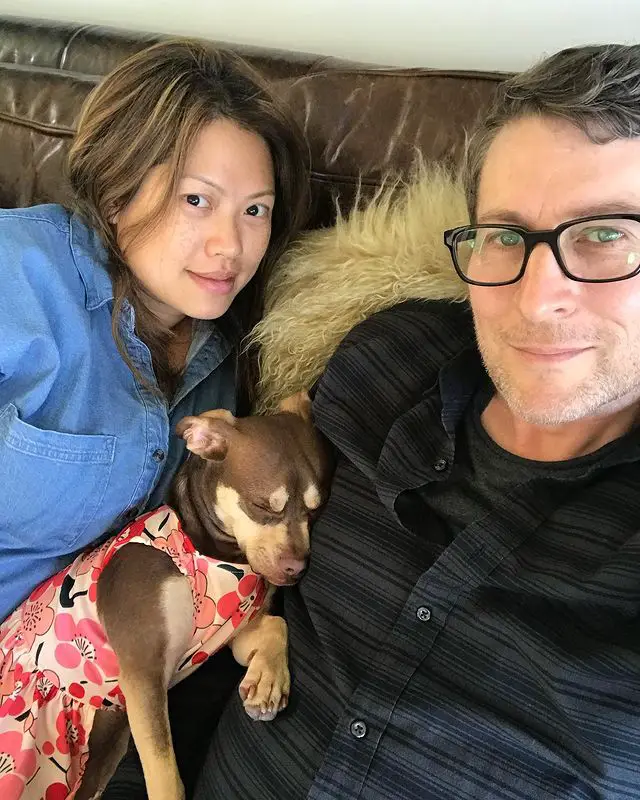 Scott Aukerman & His Wife With One Of Their Dog (Source - Instagram)
They also had a dog and Rocky, who was present on the picture Kulap posted on their 13th anniversary (picture posted above). Sadly he passed away in 2016. 
Although the pair do not have biological children, life seems to be keeping the two busy with their fur babies and successful career. 
Dogs To The Rescue: CNN's Legal Expert Ashleigh Banfield First Met Her Husband While Walking Dogs And Married in 2004, Divorce Rumors!
Besides, Scott has been specualted to be gay because apparently, he kissed PFT but further digging into the story, the two were on the kiss cam. So, no, Scott is definitely not gay. 
Aukerman now enjoys his life with his beautiful partner, his dogs, and his podcast named Comedy Bang! Bang! that he actively hosts.
He is also the co-creator of Between Two Frens with Zach Galifianakis and co-founder of the Earwold podcast network.