Entertainment
CNN's Legal Expert Ashleigh Banfield First Met Her Husband While Walking Dogs And Married in 2004, Divorce Rumors!
She is someone who is not afraid of accusations against her, nor is she a weak-hearted person who gets intimidated by someone's word but for someone so strong hearted, it was thought that her love life wouldn't be unplanned, but it was.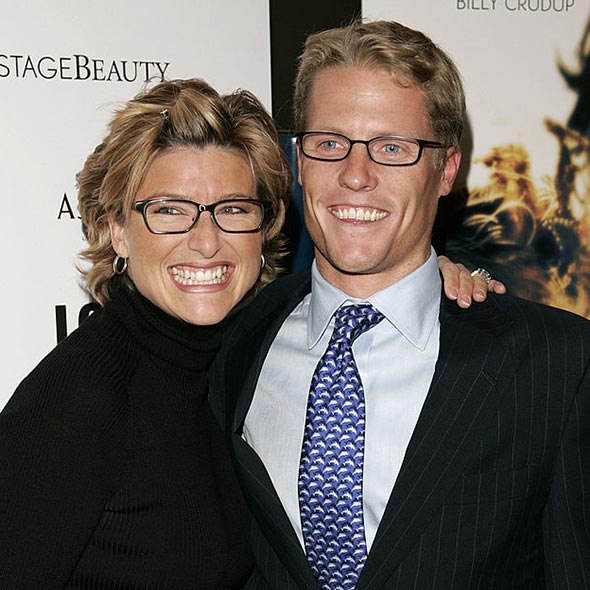 She is someone who is not afraid of accusations against her, nor is she a weak-hearted person who gets intimidated by someone's word but for someone so strong hearted, it was thought that her love life wouldn't be unplanned, but it was.
Despite a movie like love story which escalated its terms after an uncanny first encounter, Ashleigh Banfield couldn't make it through with her husband.
However, post a low-profile divorce between the two, it seems Banfield has moved on quite well. Is the anchor ready to settle down again? Or has she already?
Banfield Wedding, Married Life, and Husband:
Ashleigh Banfield was married to Howard Gould, who is the Board of Directors member in MindHIVE in a lavish Grace Anne II, an 85-ft yacht, on July 24, 2004. But that's not all. As there is a famous saying, "there isn't always a happy ending."
You May Also Like: Fox News' Leland Vittert Married At Age 36? Gay Talks & Parents Details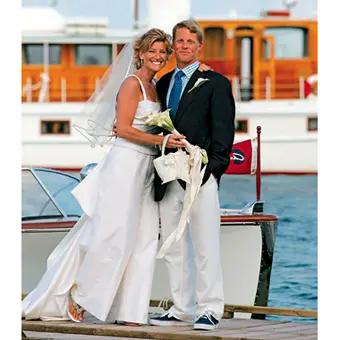 Ashleigh Banfield with ex-husband Howard Gould in 2004. (Photo: brides.com)
Ashleigh Banfield met the love of her life at Central Park. Their first meeting was like a movie scene. She hadn't expected to meet her future husband while walking her dog in a park, "The Central Park."
Banfield was there in Central Park, walking her dog when Howard Gould (the man of the story) was walking his dog in the park as well. Suddenly, leashes of both their dogs entangled. The moment was perhaps a fortunate destiny.
The pair fell for each other in the process of undoing the tangle. It must have been a great conversation between the two that did the trick. 
They started dating soon afterward following the first meeting. After being in a romantic relationship as boyfriend and girlfriend for almost two years, they finally married each other.
Within three years of the wedding, they were blessed with two sons Ridley Gould and Fischer Gould.
Read Also: Who Is Alysha Del Valle, NBC4 Journalist Married To & What's Her Salary?
However, their married life soon headed the wrong way with differences arising between the couple. The duo separated from each other despite having two children in their family and filed for divorce.
Though the divorce has been completed and the duo already headed separate paths in life, they haven't yet revealed the exact details regarding the reason behind their divorce.
Moving On After Split: Married With Boyfriend Post Divorce
After her mysterious divorce with her former husband, Ashleigh wasted no time in moving on and has since found love for the second time in the form of her businessman boyfriend Chris Haynor.
The duo, who met each other through a dating site named Match.com in October 2014, dated each other for three years before finally tying the knot in December 2017.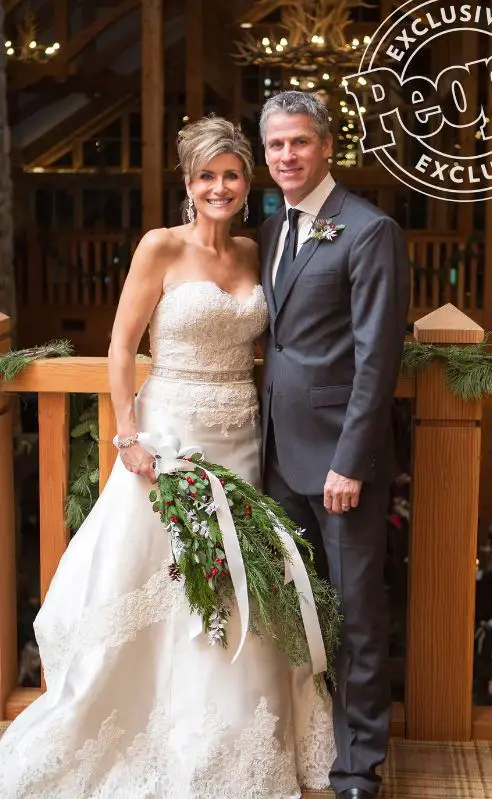 Ashleigh Banfield alongside her husband Chris on their wedding. (Photo: People.com)
Though the couple met through a dating site, the connection was immediate as per Ashleigh. Reminiscing their first date, Ashleigh mentioned,
"We just sat there in the restaurant talking for five hours. We never even ordered. We stayed until they asked us to leave. I knew I had found my soulmate."
Post the wonderful first date, Ashleigh went on to date her boyfriend for further two years before he finally proposed to her. The couple got engaged on October 2016 while on vacation to Ontario, Canada.
Don't Miss: QVC Shawn Killinger Husband, A Director Best With Baby & Children​​​​​​​
After the surprise engagement, Ashleigh further pulled out yet another surprise when she got married to her boyfriend on 29 December 2017, without the consent of the guest who was in attendance.
Talking about her surprise wedding in an interview with People, Banfield mentioned why she wanted to keep the event low-key.
"I didn't want to get caught up in a million details. I wanted it to be something special and memorable, but the individual details weren't as important. I had the perfect alibi, I got married on my 50th birthday, so everyone thought that they were coming for that. I told my family who had to travel, of course, but everyone else thought they were coming for a party."
With her first year anniversary now soon approaching, Ashleigh seems all set for happily ever after alongside her husband Chris. 
Ashleigh Banfield from the 9/11 Attack:
Banfield also reported the World Trade Centre attack, which happened on September 11, 2001(also known as 9/11 attack). She was almost suffocated to death by the debris of the collapsing buildings. Later on, she revealed that she got injured in the incident.
Recently, Ashleigh Banfield revealed her departure from 'Legal View with Ashleigh Banfield' which aired its last episode on September 16, 2016. She left the show to become a host for a primetime show on HLN. She said,
"It is really tough to tell you I am going to be leaving."
She bid farewell to her viewers on air and addressed that her viewers can see her on HLN from October 17 on 'Primetime Justice with Ashleigh Banfield' at 8 pm but you can still see her on CNN. 

Ashleigh Banfield Bio
Ashleigh Banfield was born on December 29, 1967, in Manitoba, Canada and currently ages 48 years-old.She graduated from the University of British Colombia in 1988.
Her career in journalism leaped forward when she started to work for CJBN-TV. She has also been honored with two IRIS awards in 1994 for the Best News Documentary and Best of Festival (for chronicling the life of a homeless man), and she received her first Emmy Award for "Best News Anchor" for her coverage on "Cadet Killer."
From August 6, 2013, Ashleigh started to anchor the 11 am an edition of CNN Newsroom and later moved to run her show "Legal views with Ashleigh Banfield.