Celebs
Scott Cawthon's Decision to Retire Following the Backlash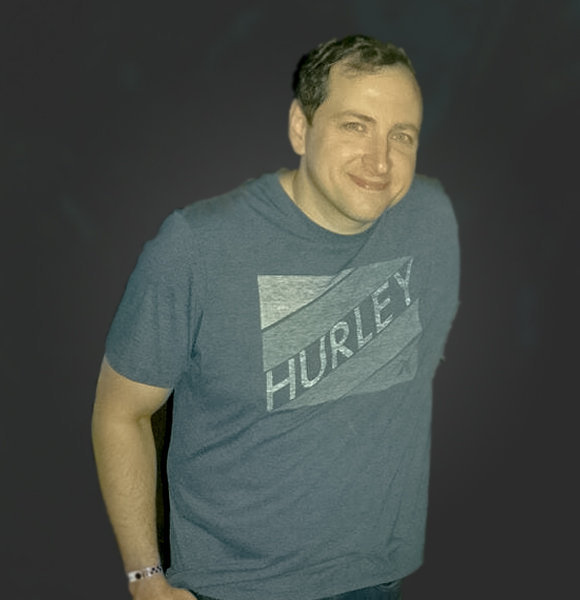 Scott Cawthon is a very famous American video game developer and writer. He is the creative mind behind creating the Five Nights at Freddy's and the whole of the media franchise. 
The game instantly became a massive hit and developed extreme popularity. Along with it, the creator, Scott Cawthon, also gained wider notoriety. 
Someone who has made something that has been referenced in songs, movies to many pop culture events, Scott might have earned a good amount of fortune. 
Well, that is not a question, actually. He indeed has earned a lot of money through the franchise ranking his net worth in multimillions. 
Yep! This one person had a vision so great that he made a multimillionaire.
What Is Scott Cawthon's Net Worth?
To this day, Five Night at Freddy's remains one of the most popular games to exist, and it has been referenced in many movies and pop culture events. 
It is such a big pop culture phenomenon that even big celebrities and personalities often speak about it. 
Five Night at Freddy's is a popular talking topic, and even more so, it is one thing that people just do not miss when talking about Halloween.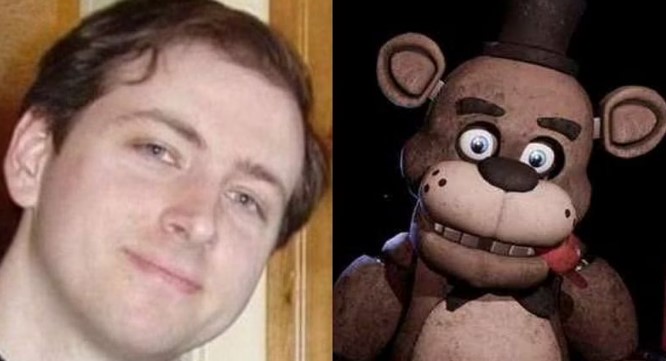 Scott Cawthon - The Creator of Five Night at Freddy's (Source SportsKeeda)
From themed parties to escape rooms dedicated to Five Night at Freddy's, one can clearly get the idea of its big impact on his generation. 
Keep Reading: All on George Murdoch's Happy Family and Hefty Net Worth
Thus, it is only fair for Scott to have garnered a good deal of net worth from something he created, which went on to be so big. 
And yes, as big as the franchise was, equally big became his net worth. 
He earned a lot through the franchise, and his earnings have racked his net worth to multimillions. 
While we are not sure of the exact net worth but it has been reported that he has a net worth of $60 million. 
However, sadly, the heavy net worth earning creator of one of the most popular franchises in the world decided to retire from the public game development and leave the gaming community and his career. 
Why Did Scott Cawthon Retire?
If one thing was important for Scott more than his love for the franchise was the love for his family. 
He decided to retire from the business to spend more time with his family or, let's say, devote his life to his family. 
Well, that was one part of a coin. There was another major reason for Scott's retirement early in his career. 
Cawthon got lots of backlash in mid-2021 as his previous tweets went viral on Twitter.
It had more to do with his political views, and many accused him of supporting "homophobic and racist politicians."
In light of the ongoing backlash, he decided to make a statement apologizing for his views. He concluded his statement with the words, 
I'm a republican. I'm a Christian. I'm pro-life. I believe in God. I also believe inequality, and in science, and in common sense. Despite what some may say, all of those things can go together. That's not an apology or promise to change, it's the way it's always been.
Scott, age 43, might just find the fire in him again for game development and get back, but for now, his priority seems to be spending time with his family. 
He has been married to his wife, with whom he has six children, and he hasn't revealed much about them. 
Before getting retired, he announced with a message that he was going to retire to spend time with his family.
Also Read: Jackie Warner Alleges Her Former Partner Used to Spit on People!
I have had a blessed, fulfilling, and rich career. I've been shown great kindness, and I've tried to show great kindness in return. I've tried to make good games and have witnessed the creation of perhaps the most creative and talented fanbase on the planet.
He concluded his retirement message with, 
 I miss making games for my kids, I miss doing it just for fun, and I miss making role-playing games even though I stick at it. All of this to say I'm retiring.
Well, whatever our opinions might be on Scott's political views, credit given where credit is due. Scott did create a cultural phenomenon, and now he takes a break from his career to spend time with his family.