Entertainment
Steve Burton Credits His Wife As 'The Greatest Wife'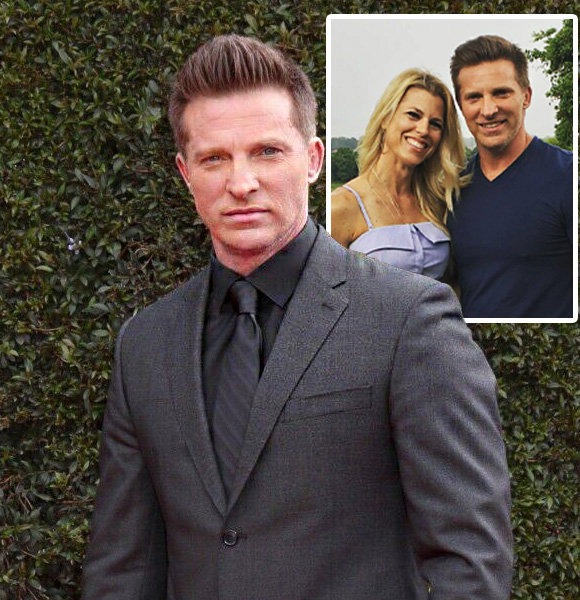 The Hollywood hunk, Steve Burton, has a steel body and a purely magnificent talent. He is a two-time Daytime Emmy-winning actor and has been in the industry since 1986. 
The 'General Hospital' actor is also a settled man with a wife and a family. Gorgeous and super attractive family, if we may add. 
Steve Burton's Wife & Family
Steve, also famous for his role in 'The Young and the Restless,' has been married to his wife, Sheree Gustin, since 1999.
In over two decades of their married life, their love has only grown, and Steve's social media is a testament to the fact. 
Celebrating every little or big occasion that involves his spouse, he usually takes it to his social media to commemorate her. 
He also considers his spouse the 'greatest wife' in the world. In an interview back in 2019 during the occasion of valentines day, he said, "I have the greatest wife in the world,"
"She's just an incredible mom and partner. I couldn't do any of the stuff I do without her. It's the cliché of, 'Behind every man is a great woman.' She's everything," he further said of his beautiful partner.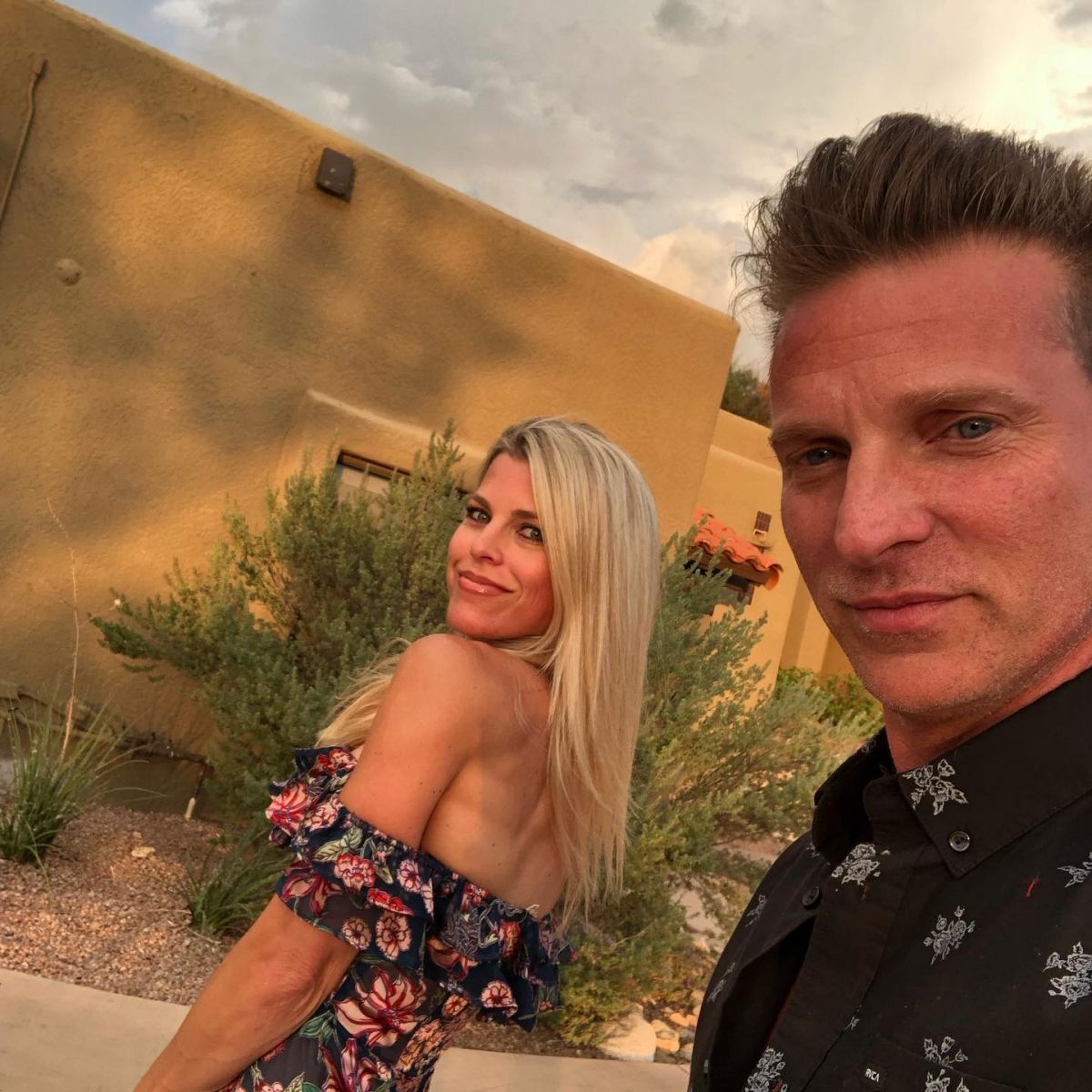 Steve Burton with His Beautiful Wife (Source Instagram)
The two pairs truly give us couple goals. They were married on Jan 16, 1999, and their love is still as fresh as new. 
More Personalities from His Previous Shows: Camryn Grimes Reveals That She Is Bisexual! Insight On Her Dating Life
His partner, like her husband, is a fitness enthusiast and is a fitness model as well.
She motivates women to be the best they can be and usually uses her social media as a platform to encourage and inspire people to get into a healthy lifestyle. 
Burton appreciates his spouse a whole lot. So, the hunk celebrated her birthday and took to his social media to share the amazing day while posting an all smiles picture with his beau. 
Sharing the picture that features him hugging his beau tight on his arms, he wrote, 
Celebrating this amazing woman today and every day! Happy Birthday.
Amazing woman indeed. She is a mother of two children and juggles her family life through and through and still has managed to stay as radiant as a sunflower. 
Yes, the talented actor is also a father to three wonderful kids, a son, and two daughters. 
Get to know - Josh Swickard's Picture Perfect Wedding & Family
Life with Kids 
He is a father to three children, two daughters named Brooklyn Faith Burth and Maken Grace Burton, and a son Jack Marshall Burton. 
The happy family of five is truly striking. On the occasion of Christmas, he shared a picture-perfect image of him, his beautiful spouse, and his three kids in front of the Christmas tree.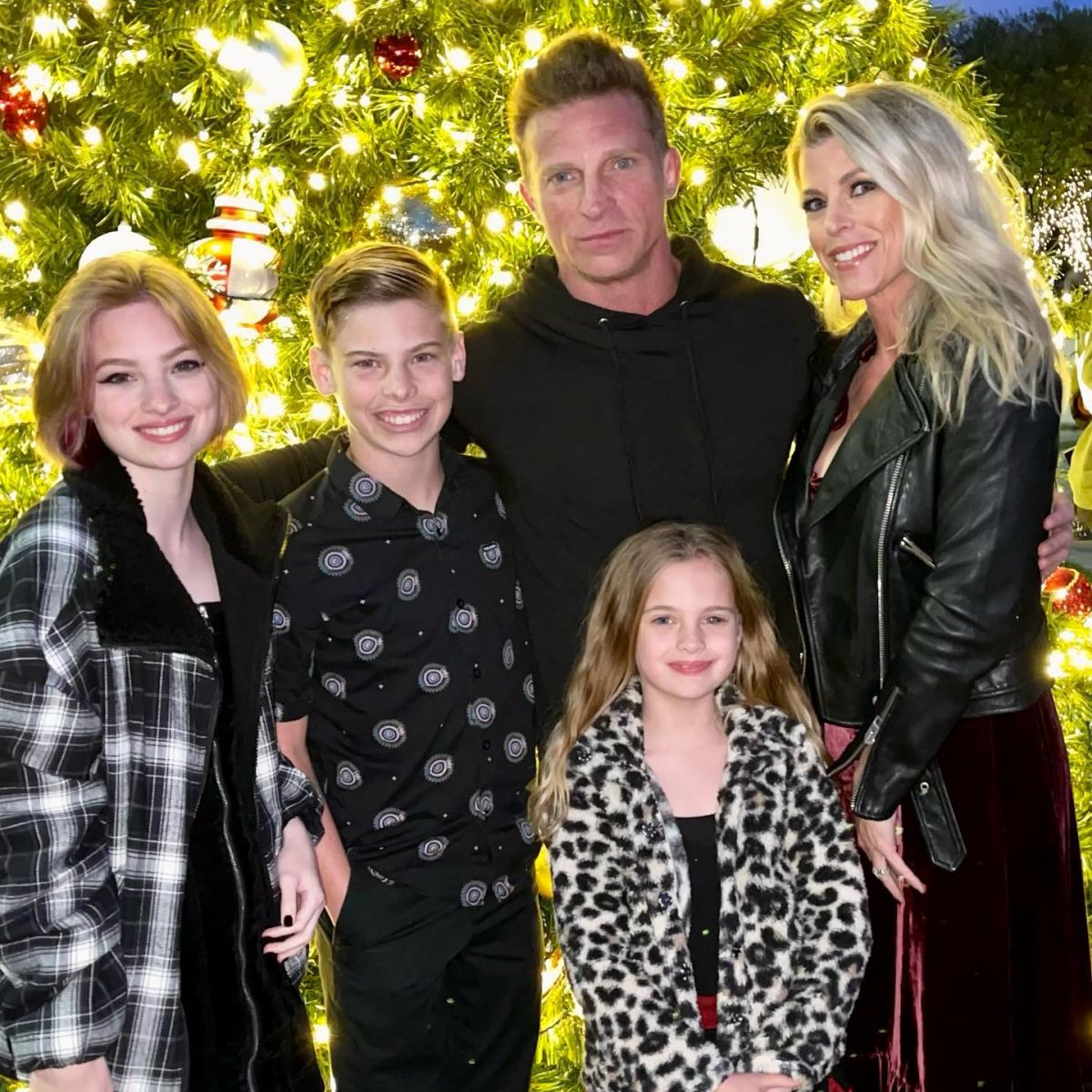 Steve Burton With His Wife & Kids (Source Instagram)
Burton usually shares much of his life with his kids and his family. He also shared a cute video of signing with his daughter. 
I've never fancied myself as a singer, but when my 7yr old angel/daughter said, "Daddy let's sing a duet for Christmas!" How could I say no? Our awesome producer caught this. Merry Christmas! 
He wrote while sharing the singing session with his young and talented daughter. 
Burton has found the perfect balance to juggle his personal and professional life despite being busy with his work life.
The busy father's social media clearly shows his love for his children and spending quality time with them. 
He also shares pictures with his son, who looks just like him, handsome and charming.
While it is too early to say what route his kids will take in life but whatever they do, their father sure will be there to give them immense love and guidance along the way.