Shannon Kane is all up for flaunting her love for her kid on her socials, but who really is the baby father?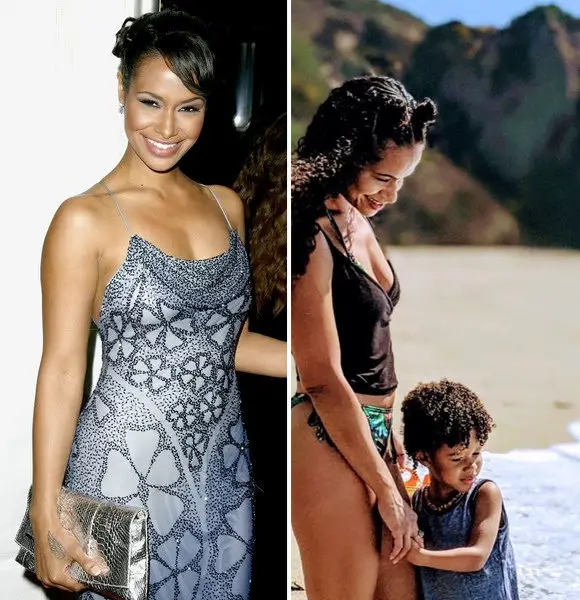 "The heart that beats outside my chest," is what the American actress Shannon Kane's son is to her, as per one of her Instagram posts on the occasion of her four-year-old son's birthday.
Zion is one cool kid. I'm blessed to guide this beautiful being and honor him as one of my greatest teachers in this life. Z, you are my best heart! Happy 4th Birthday Punkin.
Kane wrote on the birthday post, pouring out her heart to express her love for her kid on his fourth birthday. She celebrated the day by posting a series of pictures with her 'heart,' and her well-wishers quickly bombarded their wishes for the little one.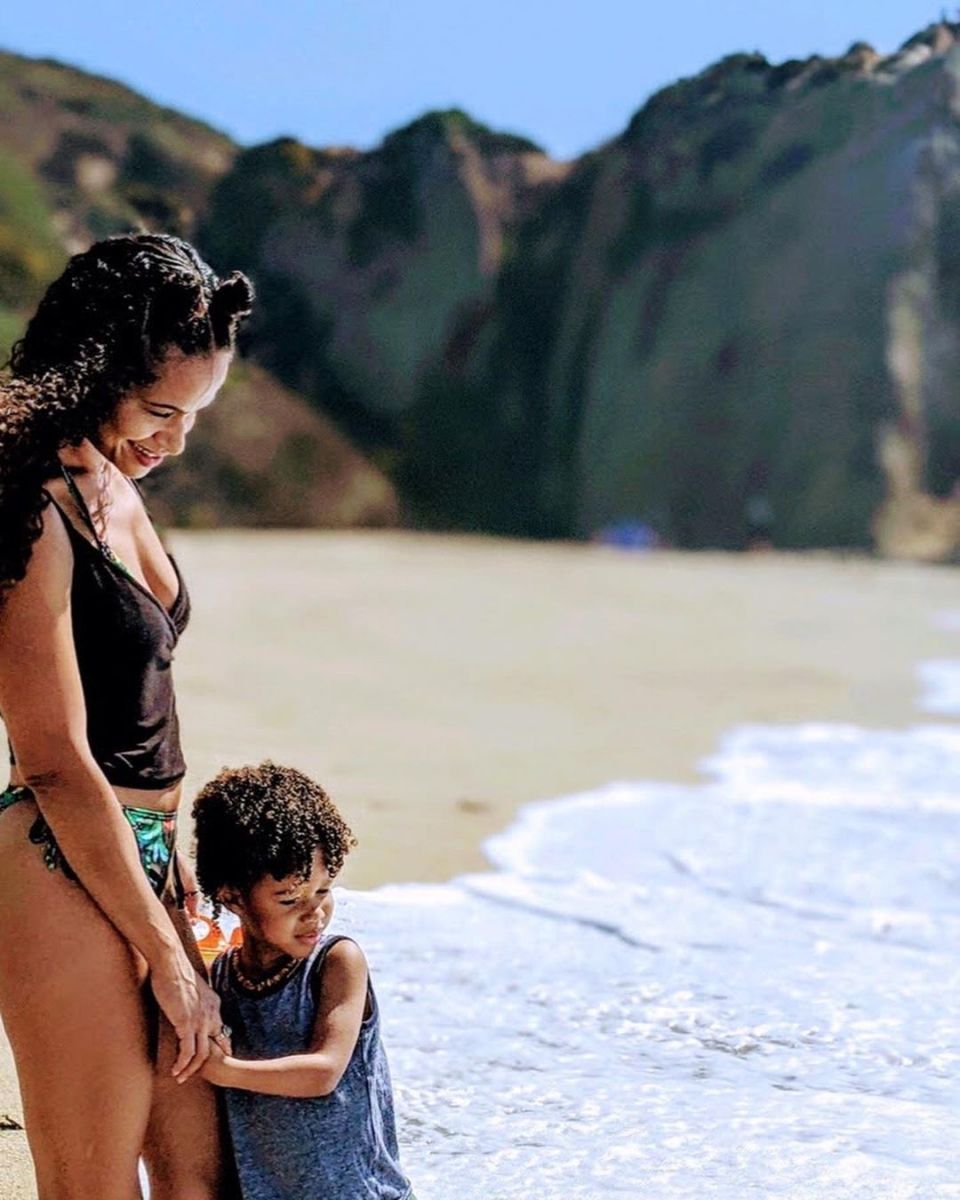 Shannon Kane with her son enjoying quality time at a beach (Source: Instagram)
While her Instagram feed is flooded with adorable moments of the mother-son duo, her fans are oblivious of who the baby father is.
Who Is Shannon Kane's Baby Father?
Well, that is something she is not comfortable sharing publicly. However, she does not mind treating seventeen thousand of her Instagram followers with memorable moments of her son, Zion.
Judging her Instagram posts, where there is no sign of her baby father whatsoever, the actress seemingly takes the parental role towards her son alone. And as a single mother, she is doing a prolific job trying to shape her little one into a responsible adult.
Evident to her exceptional parenting is one of her Instagram posts where she shared a short video clip of her son, teaching him to embrace his ethnicity. In the video, the cute little guy is seen dancing and saying out loud, 'I am black and I am proud,' lip-syncing to the song by James Brown.
Zion's irresistible cuteness had many drop sweet comments on the comment section and one of the supportive comments read,
You have the young lion on the right path...that made me smile!
No matter how challenging it might be to raise a child single-handedly, she is all up for it and takes great pride in her journey as a mother. Sharing a few words on embracing motherhood, the actress wrote,
No one told me that being a mom was a superpower! I'm stronger now than I ever could have imagined and more in love than I've ever been. There is nothing like a mother's love and dedication.
Although she has been secretive about her kid's father, she once came to the limelight for her relationship in the past. His name remains undisclosed, but she once made a public appearance with her former boyfriend in 2009, attaining Capri Hollywood International Film Festival in Italy, as reported by WireImage.
Apart from that relationship, nothing is known of her love life. While she is relishing her life as a mother to her son, her fans will have to wait patiently until she decides to open up about her baby father.
Learn about - Who Is the Unidentified Mother of Ryan Bernard's Children?
What Is Shannon Kane's Net Worth? 
Kickstarting her career as a professional actress in 2000, she debuted with the drama series CSI: Miami portraying the character of Leslie Anderson.
With her success through her debut role, she appeared on well-received TV series such as The Young and the Restless, All My Children, Entourage, The Originals, and Terror Lake Drive to only name a few.
Besides, amongst the numerous films she has appeared on, the most notable ones are Blood and Bone, S.W.A.T.: Firefight, and The Collection.
However, she is most known for portraying in TV series. Regardless of her uncovered net worth, given her affiliation with hit TV series, Shannon's profession has presumably earned her a generous net worth.
More on - Inside Jamie Brewer's Personal and Professional Life
Adding to her existing net worth is her business venture, Anointed. The company is based on health and beauty, which manufactures skin care products. Looking at the reviews her company received from the consumers, it surely is doing well.
With a progressing profession and her blooming business venture, it would be fair to say the actress's net worth is in the millions of dollars.