Celebs
How Stephen Murphy's Wife Stood By Him through Dangerous Times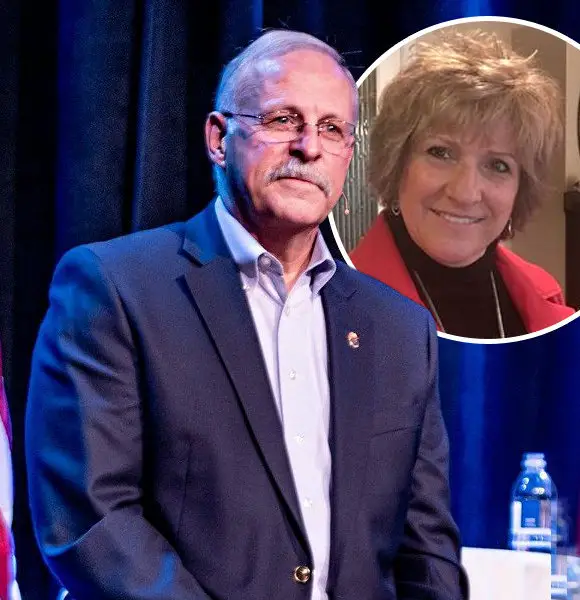 Stephen Murphy is a familiar name to 'Narcos' fans. Actor Boyd Holbrook plays his character in the series, showing his heroic exploits in capturing drug lord Pablo Escobar.
The series also showed how his work affected his relationship with his wife, but viewers have often wondered if fiction really reflected the reality of the circumstances. The truth is, Stephen always had his wife's support which helped him get through the risks and dangers of the operation.
Stephen Murphy And His Wife
Stephen has been married to Connie Murphy for over three decades. His wife has been beside him for all the dangerous and adventurous missions he's had since joining the Drug Enforcement Administration as a federal agent in 1987.
According to what's shown in 'Narcos,' the two met in Miami, where Connie worked as a nurse. She caught his eye, and their story started in a classic way- by exchanging phone numbers.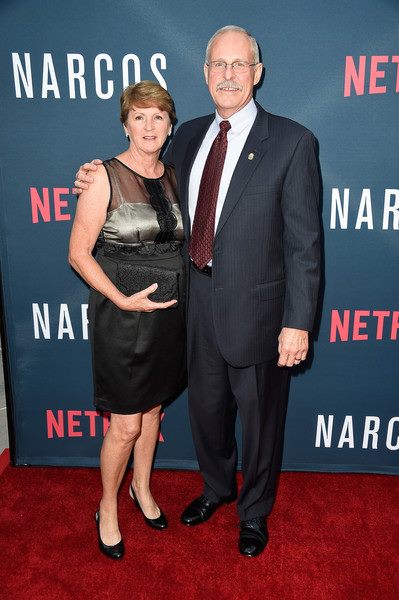 Stephen Murphy With His Wife Connie Murphy (Source: Facebook)
They got married after dating for some time. But following their marriage came a big responsibility for Stephen. He was transferred to Bogotá, Columbia, to pursue the case of Pablo Escobar.
So in 1991, they took the risk and moved to Columbia. You might think Stephen is used to the risky business, but it must have been challenging for his wife.
However, Connie is a lady of iron will. After witnessing people losing their lives due to drug use as a nurse, she was determined to support her husband in any way to bring the drug cartels down.
So they went, and the rest is history. Connie and Stephen shared memories and takeaways with the Game Of Crimes podcast.
Connie told the podcast about her experiences of being a DEA agent's spouse,
You just live it. You make the best of it. And that's probably what I would say to any other police officer spouse, especially police officers that are as dedicated as Stephen has been. You have to find your own way.
Moreover, she shows her supportive side as always and finds the silver lining even in times of danger. 
"But we made the best of it. Just sitting here talking about the things we did and the places we went. I would have never been able to do that," Connie said.
Indeed, Connie sounds like a wonderful person, and Stephen further confirms on the podcast by admitting that she is the best thing that's ever happened to him
His wife melts at the sweet gesture and follows up the affectionate statement saying, "Aww, that's sweet," and to be honest, that was our reaction too when we heard Stephen say those appreciative words.
Also check out: Michael Harney's Happy life Alongside His Wife & Son
Furthermore, memories weren't the only thing they brought back from Columbia. The couple also brought back two girls whom they had adopted in Columbia.
Stephen Murphy's Daughters
Stephen and Connie Murphy have two children. They were orphans, and the couple decided to welcome them into their home as a family.
Murphys were shown only to have one daughter in the show 'Narcos.' Moreover, it is illustrated that Connie gets flustered and leaves Columbia, but the truth is that she was always there for her husband by his side in Bogotá.
After the matters settled down, the Murphys went back to visit Columbia with their two daughters in their twenties.
Stephen was prepared for the worst and expected the place to be how it was when they lived there. Connie and the kids accompanied Stephen expecting "machine guns, soldiers, danger on every corner," but were pleasantly surprised.
He told The Economist,
We prepared them for how we remembered it. Instead, we were pleasantly surprised by how modernized it was. It felt safe.
The family has been through a lot, but they have stuck together through it all. Now the Murphys live happily in Washington DC, and Mr. and Mrs. Murphy enjoy binging on 'Narcos,' reminiscing their epic and brave adventures.