Entertainment
Inside Steve Sarkisian's Blessed Life with His New Wife Loreal
Steve Sarkisian's love-filled Instagram posts dedicated to his new wife Loreal are sure to melt your heart.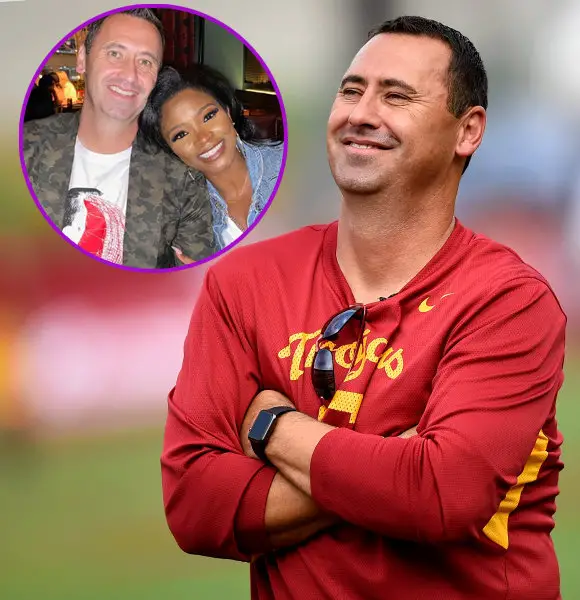 "What a journey, life is so good & we are so blessed! Love you!," American football coach Steve Sarkisian wrote on his Instagram sharing his excitement on completion of one year ride through marriage with his loving wife, Loreal Smith.
The football coach treated over thirty thousand Instagram followers with an adorable picture with his wife through the anniversary post where she is seen posing in front of the camera, resting her head on his shoulder.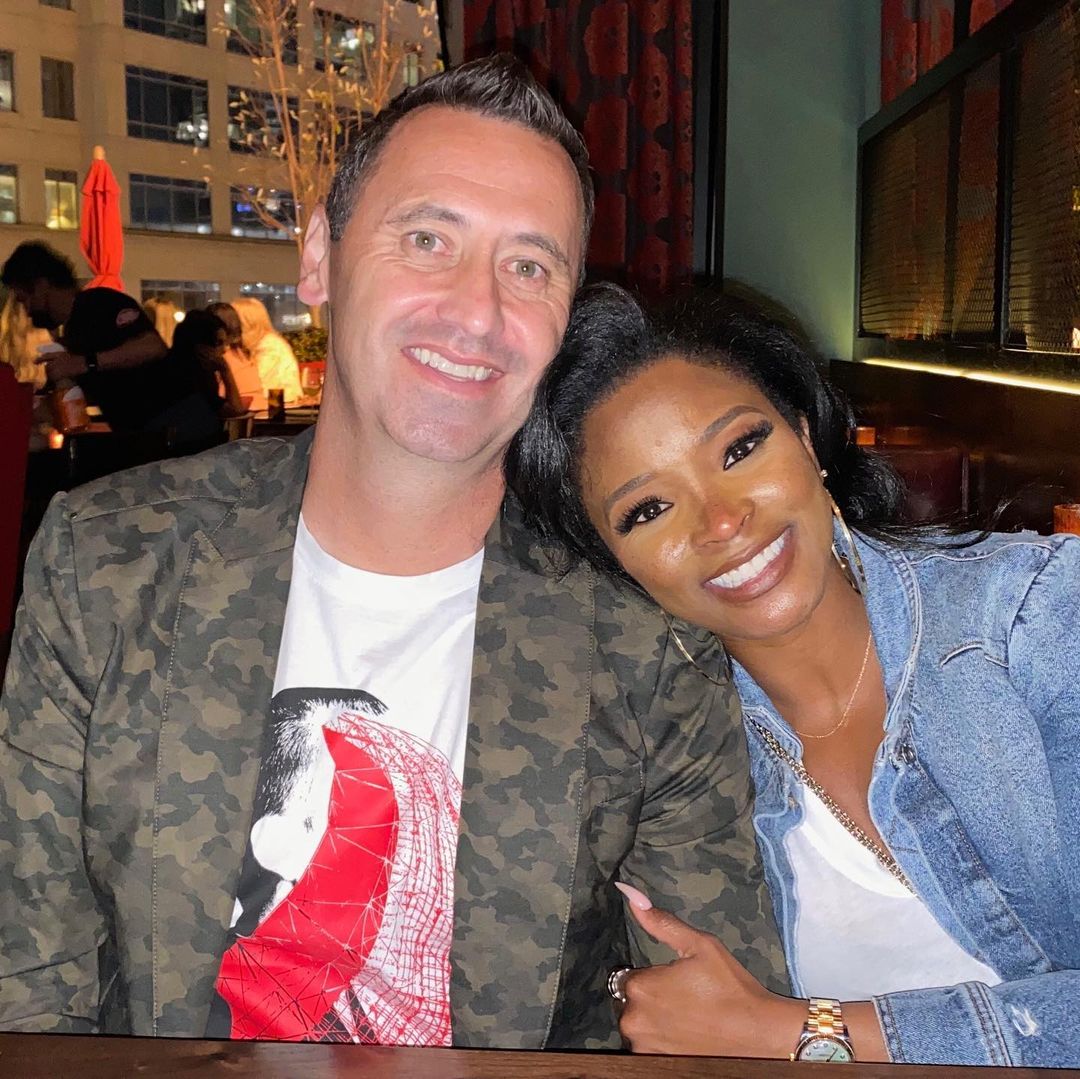 Steve Sarkisian and his wife, Loreal Smith (Source: Instagram)
Indeed, the couple's married life seems as bright as their smiles in the picture. And the football coach can't help but share more of his joyous moments with his better half on his socials.
All On Another American Coach: Buddy Stephens Bio: From Net Worth To Family Life With Daughters
Steve Sarkisian and His Wife
While Steve, age 45, expresses how lucky he is to have the companionship of an amazing partner as Loreal, his wife also reciprocates the same feeling saying she is lucky and blessed to have him in her life.
Loreal's 'gram post of June 30, where she dedicated a lengthy caption to her beloved, says it all about the pair's happy life together. Posting a throwback picture with Steve while the pair were girlfriend and boyfriend, Loreal reflected on the beautiful journey they have been through years writing,
We have come a loooooonnnggg way from this picture lol! Thank you Lord for it all. You always say you're the luckiest man and so bless to have me, but I'm just as lucky and blessed!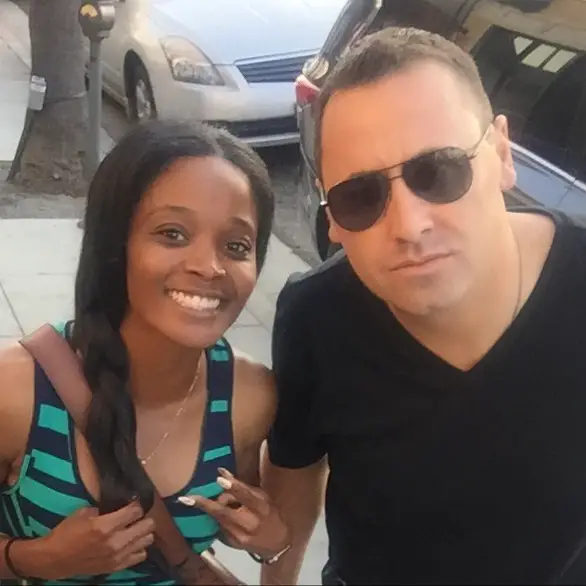 Steve and his wife, Loreal, from their early dating years (Source: Instagram)
The adorable post is sure enough to melt many hearts. However, as the couple got married during the COVID pandemic, they did not have a grand wedding ceremony.
So, surely as soon as the time seems favorable in the future, they will have an official ceremony of their big day.
While both are incredibly busy with their respective careers, they take every opportunity to make the most out of the time the two get to spend together.
Like Steve, she is also a career-driven person who is a founder of the fashion brand Loreal Luciana. Exploring her talent in the realm of fashion, the personal stylist has now garnered substantial attention for the business she built from scratch.
However, before she entered the glam business, she was a former collegiate track star who served as an assistant coach. Despite a promising future as a coach, she took a turn shifting her career fairly later in her life, and undoubtedly her exploration of her creativity has paid off many folds.  
With undying support for one other in every aspect of their lives, Steve and his new wife Loreal definitely make up for an exemplary couple to look up to.
Steve's Divorce Story
While he seems to have settled with a partner he loves dearly, Steve did face some downfalls in his previous relationship.
The football coach was previously married to Stephanie, but the relationship came down to a tough divorce after nineteen years of their marriage.
The divorce of Steve and his ex-wife made quite a buzz in the media when it came down to spousal support and custody of their daughters, Ashley and Taylor and son Brady, back in 2016.
Addressing the divorce, Steve quoted,
It is our desire to protect the privacy of our children and each other. Our goal is to raise our children in a joint, cooperative style as caring and loving parents. Thank you for respecting our family's privacy. We will have no further comment.
Keeping their personal affair private, they no further commented on their situation. However, the USC football coach worked out their separation pretty well without leaving behind any messy situations.
While his personal life is always a matter of interest to his fans, his outstanding career and impressive net worth have never left the public attention.
Divorce Of  Another American Football Coach: Lane Kiffin Divorce From Wife & How This Affair Left Him Marginally Broke
What Is Steve Sarkisian's Net Worth?
The Texas Longhorns head coach started his career as a player, playing for Saskatchewan Roughriders in 1997. But ending his playing career in 1999, Steve shifted into coaching in 2000 as a quarterback coach for El Camino College.
Ever since he has contributed to several football teams as a coach. He is currently appointed a head coach at the University of Texas at Austin. His initial contract was worth 34.2 million dollars for six years of tenure.
Sarkisian's praise-worthy career has placed him amongst one of the highest-paid coaches. Although Steve has kept the accurate figure of his net worth private, his multi-million dollar contracts and lavish lifestyle suggest his net worth to be in millions of dollars. 
His impressive net worth also includes his house in Rolling Hills, California, which he sold for 9.5 million dollars. Most recently, he also listed his Alabama home for sale in 725 thousand dollars.
While his professional accomplishments are a treat to his fans, his health, on the other hand, had his fans worried when it landed him on a surgical bed. 
Steve's Recovery From Heart Surgery
The head coach recently got out of heart surgery, and fortunately, the surgery was a success. However, in July 2020, Steve underwent heart surgery for treating his degrading health condition because of a congenital cardiovascular anomaly.
Talking about his experience post the surgery, Steve said,
What comes out of it is, we can feel healthy, I felt great, and at the end of the day, I had to have open-heart surgery. You try to surround yourself with the best people.
For a speedy recovery, the head coach is following all the health guidelines suggested by his doctors, and of course, he has his family taking the best care of him throughout the process.