Music
Rock Music Icon Steven Adler's Staggering Net Worth & Happy Married Life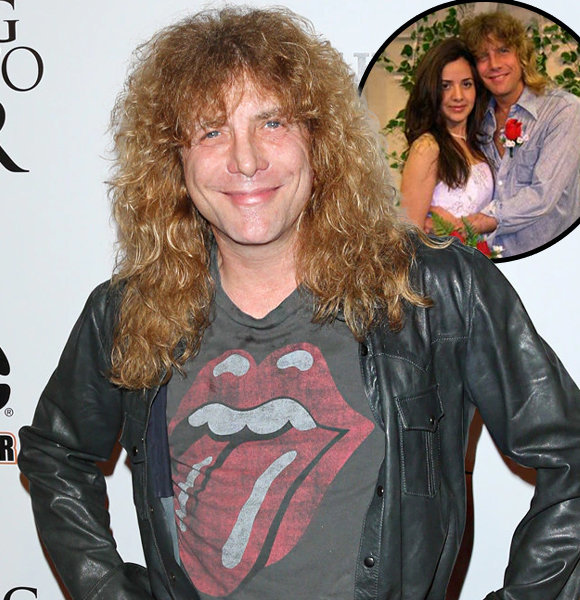 Steven Adler is an eminent name for rock music lovers. He's known for being the former drummer of Guns N' Roses, and his contribution to the rock music industry is certainly notable.
His super successful career as a musician has enabled him to amass a substantial net worth. He has his well-received work in the music industry since the 80s to thank for it.
Steven Adler's Staggering Net Worth 
On January 22, 1965, Steven was born in Cleveland, Ohio, as Michael Coletti, named after his father. But he changed his name to Steven, taking his stepfather's last name after his parents separated.
Steven found his passion for music early on in his teen years. He learned to play the drums when he was in high school, and soon, he saw a future for himself among the bass, snare, and sticks of a drum set.
Read about other famous rock musicians: Sneak Peek on Peter Criss's Married Life & Rough Relationship History
Before joining the legendary rock band Guns N' Roses in 1985, Adler was a member of Road Crew with his friend Slash and Hollywood Rose with his Axl Rose and Izzy Stradlin.
But those bands were dissolved quickly. After departing from Guns N ' Roses, he also formed a few other bands, including 'Adler's Appetite' and 'Adler.'
Steven now has a whopping net worth of $15 million, according to Celebrity Net Worth from his various ventures in rock music.
However, more factors lead to his massive net worth other than records and albums. For example, in 1990, Steven was fired from Guns N' Roses due to his lack of performance and drug abuse. 
But in 1991, Adler had a huge altercation with the band member and filed them for a lawsuit of $2.5 million.
He had accused the band of stealing his writing credits and held them responsible for his drug addiction, which gave birth to this huge controversy.
Eventually, after two years, the dispute ended after the band made an out-of-court settlement payment. Recalling the incident, Adler explained,
They were taking my royalties, all my writing credits. They didn't like me anymore and just wanted me gone. That's why I filed the lawsuit - to get all those things back.
The settlement added a bump to his overall net worth. Moreover, Mr. Adler is still active in the music industry. He is still performing and touring with his newly formed band, and the rockstar in him is well alive. So his net worth is sure to keep on growing in the future.
What's also going well for the 57-year-old musician apart from his career is his marital life with his dear wife. After a rocky history, Adler is a happily married man.
Meet Steven Adler's Wife
Steven is married to his wife, Carolina Ferreira. They said their vows in 2002 and have been in unison to date.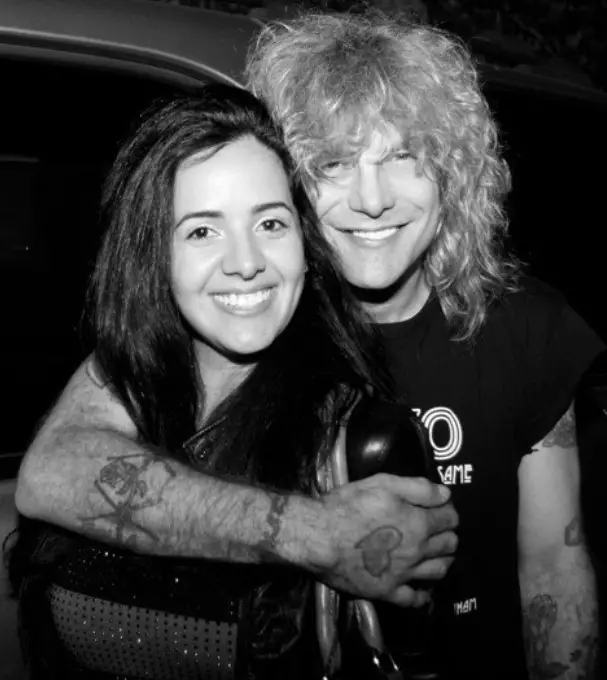 Steven Adler With His Wife Carolina Ferreira (Source: Instagram)
Steven does not have any children, but he is a proud dog owner. He has four adorable dogs and considers them part of his family, alongside his wife.
His fur babies make frequent appearances on his social media account. Moreover, he is an avid animal lover, and he likes to help out other dogs in need by providing a foster home for them.
Besides, his marriage with Carolina is not his first. He was previously married to his girlfriend Cheryl Swiderski from 1989 to 1990.
Unfortunately, their marriage fell apart, and his wife left her because he struggled with drug addiction.
However, Steven has successfully overcome all the ghosts of his rough past. As a result, he is an icon for music lovers. With an impressive net worth and a beautiful partner by his side, Adler is now leading a joyous life.