Entertainment
Inside Scoop on Susie Essman's Beautiful Love Story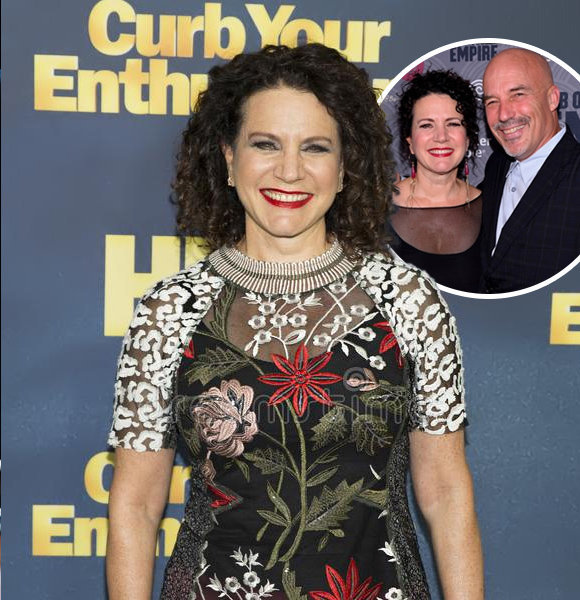 Popular actress and stand-up comedian Susie Essman has made people laugh for over three decades. However, her husband is one lucky man who gets all the good laughter before we do. 
Viewers are accustomed to seeing her as the loud and foul-mouthed Susie Greene on the show 'Curb Your Enthusiasm' who gives her husband a hard time. But off-camera, Essman is quite the contrary and is not shy of singing praises for her dear man.
Susie Essman's Loving Relationship with Husband
Susie has been married to Jim Harder since 2008. Of course, celebrities are more likely to date a fellow actor or co-star, but it was Jim, a simple real estate broker, Jim Harder, who caught Susie's eye.
The two met on Thanksgiving of the year 2003. Jim's brother was an interior designer and a friend of Susie's.
Three of them went on a shopping trip together, which proved a wonderful opportunity for the comedian to know Jim better. Describing her first impression of Jim, Susie told The New York Times,
He was a person who was warm and loving and real
On top of that, Jimmy didn't even know that Susie was an actress. He didn't watch much television and was not aware of Susie's stardom, which was a good thing, said Susie jokingly. She wouldn't want a potential love interest to be scared off by the harsh character she plays on screen, would she?
The feeling was mutual for Jim as he lovingly described Essman,
People had told me that she was the funniest person they had ever met, but when I met her, there was a loving and warm side of her that came across almost instantly.
They had their first date at an Italian restaurant in Manhattan, and Susie couldn't help but fall in love with the man in front of her.
His warmth and love for his family touched her heart, and she melted for Mr. Harder right then and there. Jim resonated with the emotions and thought she was "incredible, fast, witty, and smart."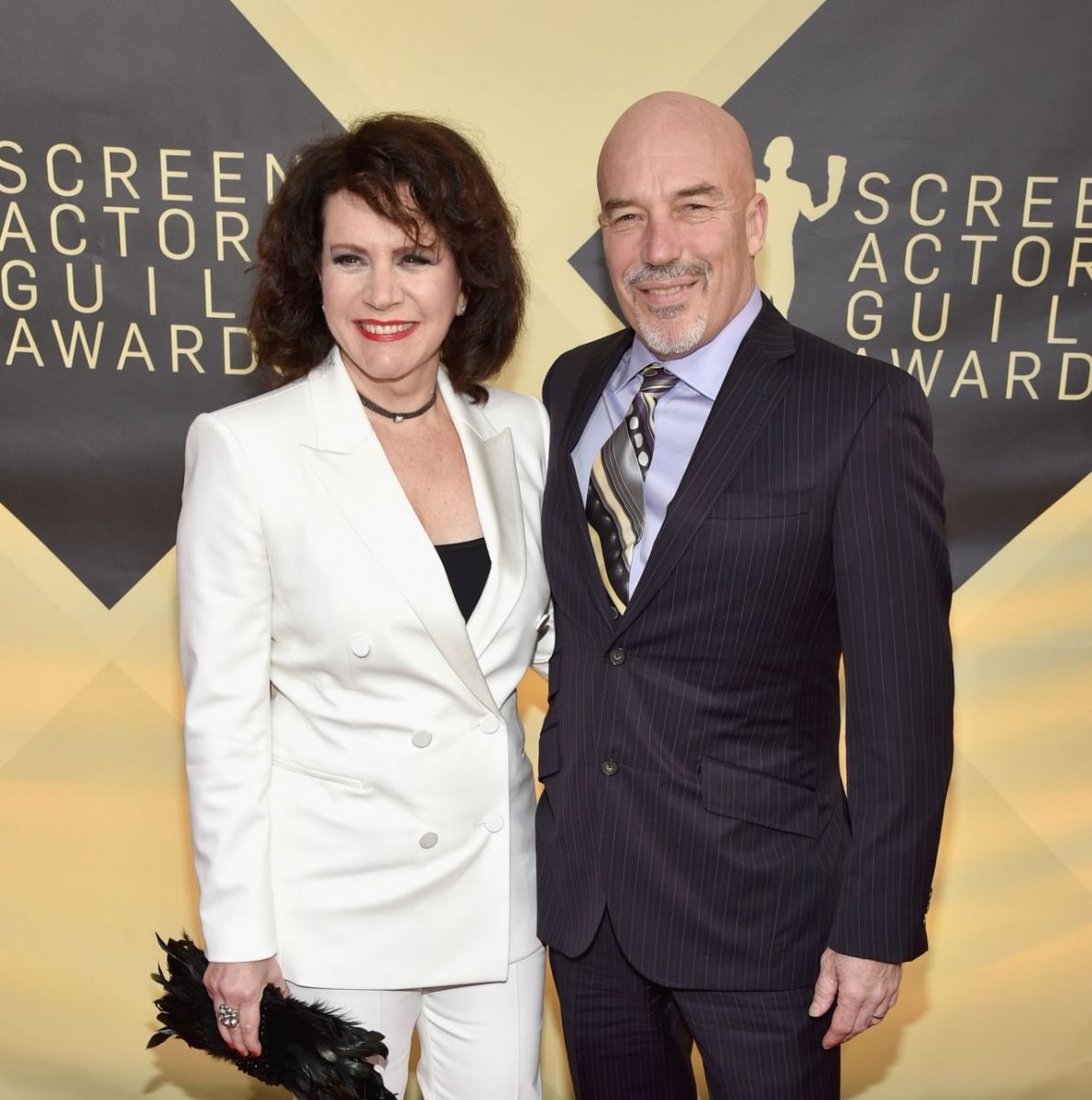 Susie Essman With Her Husband At A Red Carpet
That marked the beginning of a beautiful relationship that would last for years. Interestingly, the thing about Jim that sealed the deal for Susie wasn't his looks or personality; it was the fact that he had a pet, Shih Tzu!
According to Susie, her theory is - "Heterosexual guys who are secure enough in their sexuality to be seen with small dogs must be really good in bed. The macho guys walking around with their pit bulls, it's overcompensatory." Susie hit the nail right on that one and found the man perfect for her.
You might like: Winona Ryder Says "My parents have set the bar too high for me"
They truly lasted through the tests of times. The couple had to go long-distance for about two years because they lived in different cities. The distance ended for them when they moved in together in their house in Albany.
Essman and Harder tied the knot in September 2008 in Manhattan. Susie doesn't have her children, but her husband has four kids from his previous marriage, whom she treats lovingly as her own.
Susie Essman on Marriage and Children
Susie had dated men in her professional circle before she met Jim, but she didn't want to settle down with them.
She had never dated anyone who had children before, so when she met Jim, she saw in him an incredible father and a husband who was going to take care of her. Additionally, she stated that she felt safe with him.
In fact, prior to meeting Jim, she was not interested in marriage and having kids either.
But things have changed for the 66-year-old actress now that she's met her husband. Earlier, she was more focused on her career and having fun in her younger days, so settling down was out of the picture for her.
But now, her life has taken a turn, and she's enjoying this part of life just as much. She loves spending time with her wonderful family, comprising her husband, stepson, and three stepdaughters.