Sports
All on Taylor Heinicke's Family Life- Does He Have a Girlfriend?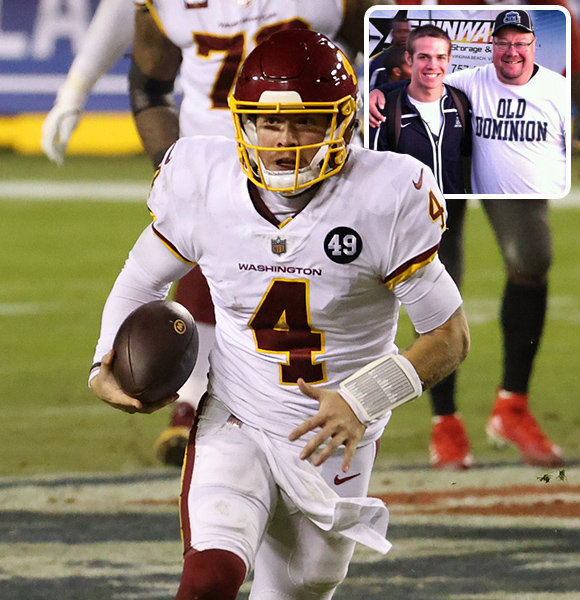 American football quarterback Taylor Heinicke's accomplishments throughout his career are a tale of its own. 
But there is more to Heinicke than just NFL fame. His tremendous accomplishment seems to be a reward with the content life he lives along with his sister, mom, and dad.
So, here we are taking an in-depth read into Taylor's life along with his sister, parents, and more of his personal life. 
Taylor Heinicke's Mom, Dad & Sister
Taylor, born on March 15, 1993, gained his education from Collins Hill High School and began his athletic journey playing football in both his high school and college days.
He even was accepted an athletic scholarship in Old Dominion University. 
The Washington Commanders player was born to his dad Brett Heinicke and his mom, Diane Dodsworth. 
He grew up alongside his sibling, a sister named Lauren Heinicke. 
Those who follow Taylor must be familiar with his sister, as she has been one of the most important supporting pillars of his life. 
Heinicke's dad passed away in 2011 at the age of 50. His death was sudden as he suffered from a heart attack in December 2011. 
It was a time when Heinicke was just done with his freshman year in the Old Dominion University, playing quarterback. 
His college football team coach also mentioned how close the dad-son duo was and that they were "Inseparable."
His father was the one who helped instill a great deal of work ethic in him. As per Heinicke, his father always told him to keep working hard and be successful. 
It is no wonder that his father was one of the most important parts of his life and someone he highly looked up to. 
Although his father is no more around, he still wishes his father on his birthday and remembers him on days like fathers day.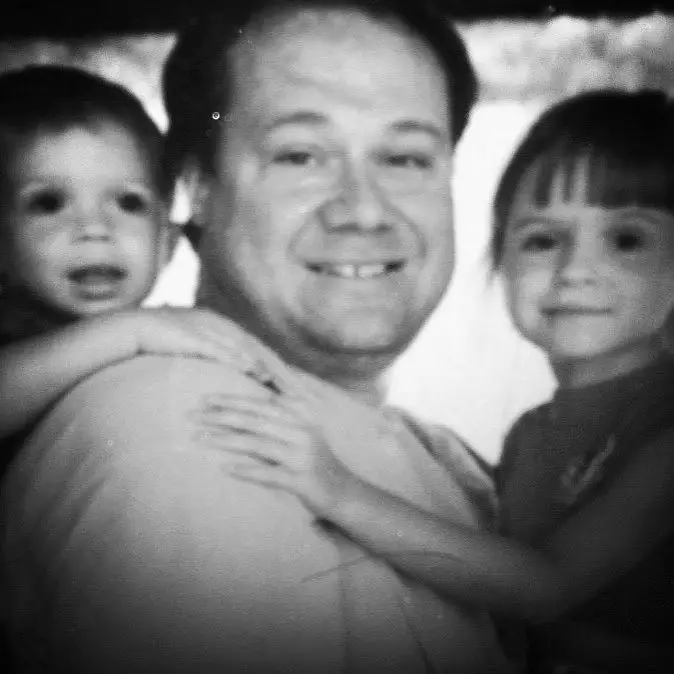 A Throwback Picture- Taylor Heinicke's Dad and His Sister (Source Instagram)
Their mother had just split from their dad just before he passed away and later married Mike Dodsworth, who apparently is a big fan of his father. 
Although Taylor's parents were not together during his father's passing, their blessings seemed to have always surrounded him and his sister. 
Also Read: Robbie Jones' s Happy Family of Four
Before the Washingtons called the NFL athlete, he lived with his sister.
On that note, his mother confirmed, saying, "Yes, I can confirm that... Taking classes and just, you know, playing video games, and he got the lucky call. So, we're real happy for him."
Happy indeed! After the family had been through much, it was only fair for them to be rewarded with a new and remarkable journey in Taylor's career. 
Apart from his tight-knitted family life, another aspect that intrigues many people is his love life if he has a wife or a girlfriend. 
So, is Taylor Heinicke Married? The answer to this would be a simple no, and we do not actually know. 
Because Taylor has not been open about his relationships in the media, but by the looks of it, he seems single as of now. 
Nevertheless, make sure to stay in touch with us as we will be sure to give you any important information related to Taylor's life as soon as possible.