Celebs
Tayshia Adams Is Proud of Her Ethnicity - More on Parents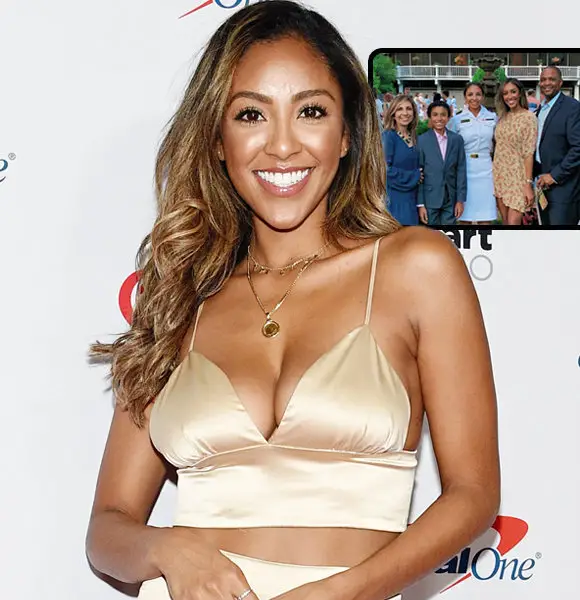 The gorgeous Tayshia Adams is a known face of the Bachelor franchise. Also, having co-hosted The Bachelorette, Adams's popularity has skyrocketed over the years, landing her to be a prominent social media figure and influencer. 
Aside from her widely known romantic life, her parents and ethnicity, too, seem to be a matter of curiosity for many. 
So here we are taking an in-depth look inside Tayshia Adams's life in essence. 
Tayshia Adams's Parents & Ethnicity
"Proudly Biracial" flaunts Adams on her Twitter bio. This just goes on to show her pride in her roots and for who she is. 
Adams was born on September 4, 1990, and was raised in Newport Beach, California. She was born to her parents, Rosario and Desmond Adams. 
Tayshia's ethnicity is proudly bi-racial as her father is African-American and her mother is Mexican. 
Well, for many of us, our parents are role models when it comes to finding a lifelong partner for us.
We have grown up watching their love, fights, and commitment throughout, and to say the least, all of the moments feel absolutely wonderful. 
Likewise, Adams, who came to the show to find her love, must have dreamt the fantasy from looking at her parents all these years.
Her parents have been married for an impressive 32 years (and counting), and Tayshia's bio on the official Bachelorette also says, "She is ready to find that forever love she has been waiting for–the kind her parents have shown her is possible." 
Rosario's mom's nationality is Mexican, and she is truly very protective of her daughter. She might not be as popular as her daughter, but she has had her share of appearances on the show. 
Hey ! Come Back To This: All on Rachel Lindsay's Parents, Siblings & More
During a season of The Bachelor, she very expressively showed her love for her daughter and let her know just how much she loves her. 
When she was trying to win Colton Underwood's heart on the show, her mother very clearly let everyone know that her daughter's happiness was very important to her. 
 "As a mom, I will do anything to protect you," She said, further adding, 
 "I just want to make sure that you are treated right and that you are loved unconditionally."
The daughter is no less on expressing her love for her dear mother.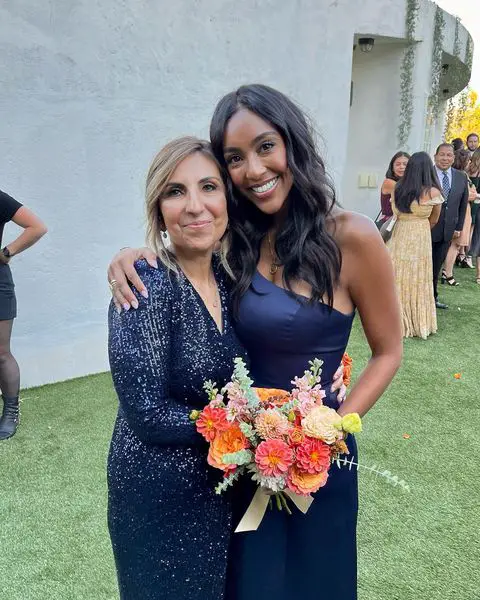 Tayshia Adams wishes her mother on her birthday (Source Instagram)
She usually takes it to her social media to let the world know how much of an inspiration her mother is to her. Out of the sea of Adams's expression of love for her mother on social media, one reads, 
"God I love my Mom. Truly don't know how I'd get through life without her. Incredibly thankful for her love & guidance."
The Adams family's appearance on the show has shown the millions how much of a loving family they are. 
Like her mother, her father is also extremely supportive of her and is an important part of her life. The reality tv star grew up alongside three siblings, two brothers, and a sister.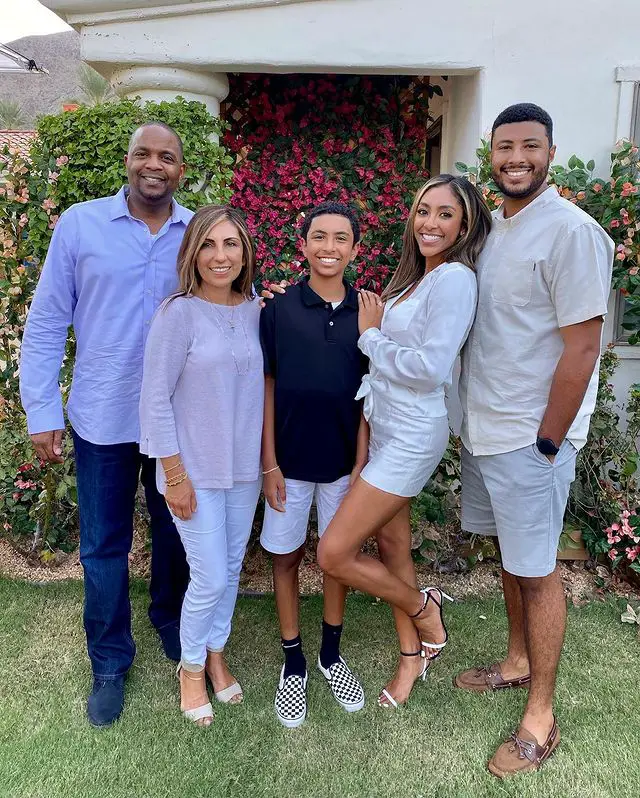 Tayshia Adams With Her Family (A Sister Missing) (Source Instagram)
And oh, just to let you all know, she was the first Afro-Latina Bachelorette ever. 
Tayshia has also talked about how much her parents have sacrificed for her in order to have her surrounded by the people who "encouraged" her to embrace her "uniqueness."
In an interview with Hollywood Reporter, she talked about her ethnicity and how she could inspire many like her. She said, 
"I'm going to have an opportunity to have a platform to relate to so many women who look like me, who haven't had the opportunity to relate to someone in the past."
She further talked about how she wanted to be an amazing role model for people and that it was something she was "really excited to be able to do."
Well, if you ask us, Adams has been just the perfect role model for many, and her nurturing and happy family life is yet another aspect of her life that is a treat to look into.