Entertainment
Teresa Palmer Talks about Being Kristen Stewart's Look-Alike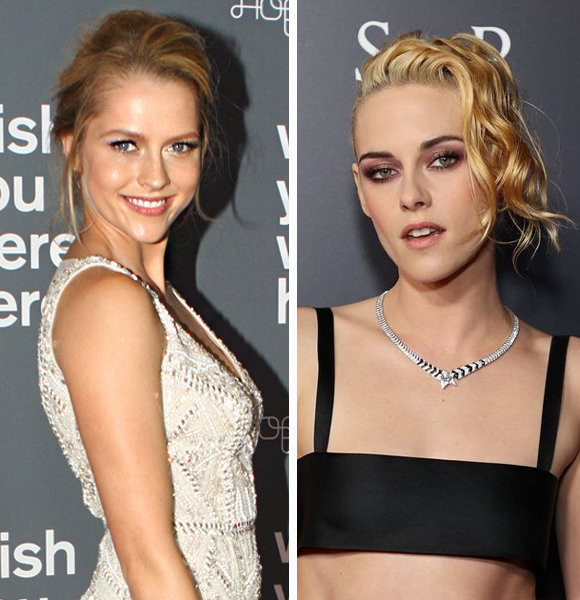 Teresa Palmer, the popular Australian actress, is famous for her role in projects such as 'Bedtime Stories,' 'The Sorcerer's Apprentice,' and most notable, 'A Discovery of Witches.' 
Teresa is often called a look-alike of Kristen Stewart, leading people to question whether the two are related. 
So, what is the relationship between the two? Is Teresa Palmer Kristen Stewart's sister?
How Are Teresa Palmer and Kristen Stewart Related?
The truth is Teresa and Kristen Stewart are not related to each other. They aren't even sisters, but yes, the two do represent the same industry. 
The two have been rumored to be related to each other because of their similar facial structure. However, we can confirm that the two aren't related at all. 
Many articles reference Teresa to Kristen Stewart as her look-alike, and honestly, we can see the resemblance ourselves, but it's all about their facial structure. 
Palmer has also acknowledged how people tend to confuse her with the 'Twilight' alum.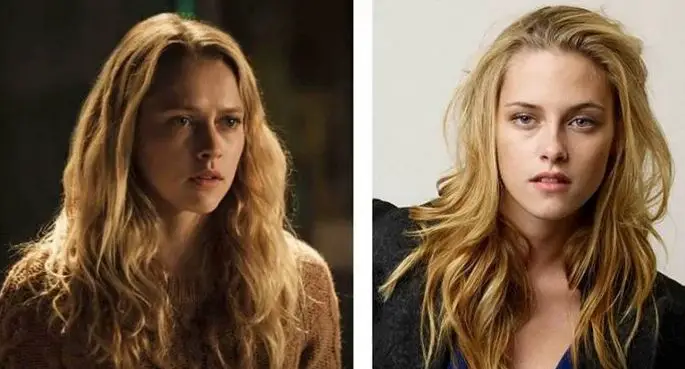 Teresa Palmer and Kristen Stewart's Uncanny Resemblance (Source: Screenrant)
The actress has shared very interesting instances of being recognized as Kristen, where she has also signed her name. 
"I have been recognized for her on the street, and I've just gone ahead and signed her name," she revealed.
Teresa further added, " I've been like 'You know what, whatever, I'm just gonna sign her name,' because the person was so crazy excited and so I decided to just go along with it."
Teresa shared she had done that just once; in other instances, she shared that she usually comes clean. 
Well, you would want to be mistaken as Kristen Stewart as well. It's a dream, isn't it?
However, for Teresa, although Kristen isn't her sister, she has her own siblings. 
Keep Reading About Her: Pregnant Teresa Palmer & Husband Expecting Third Baby 'Girl' | Overjoyed
Teresa has two half-sisters and two stepbrothers, about whom she has shared on her social media. 
She never fails to wish her siblings on any and every special occasion and takes it to her social media to do so. 
She does seem to be close with her family. For instance, she shared a tweet back in 2011 of going to dinner with her family. 
Sharing a glimpse of her day, she wrote, "Just had a wonderful dinner with my mum, sister vikki, nephew Jack and his dad Gary! No place like home, no love like family xx."
In the case of our very own 'Bella,' she has a brother named Cameron Stewart, who is her biological brother, and their parents also have two adopted children, Taylor and Dana. 
Although Teresa and Kristen do not share a blood relationship, they are two names in the industry with widespread recognition. 
While Teresa began her journey in Hollywood in 2005, Kristen, on the other hand, has been appearing on the big screens since 1999.
Despite being in the industry for only over a decade now, Teresa's career graph has seen nothing but rapid growth since the beginning. 
Making her screen debut with 'Wolf Creek,' she has now been in remarkable projects, including some of her most notable ones such as 'Warm Bodies' and 'Lights Out.'