Entertainment
Tim DeKay Says He Wants to Spend 30 More Years with His Wife!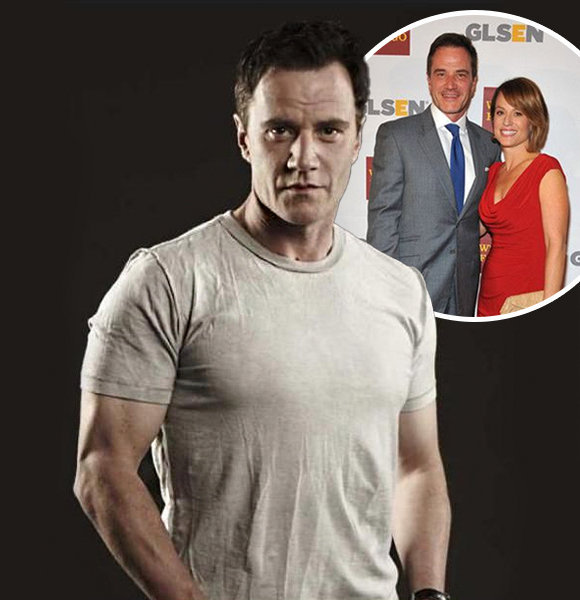 Tim DeKay has built a successful career for himself since he started out in the 90s. He has ventured out from acting and has taken on the roles of a director and producer as well.
Likewise, he fulfills the role of a loving husband to his wife. So if you're wondering 'is Tim DeKay married?' then we're here to share the good news that the actor has had a wonderful marriage with his partner of many years.
Who Is Tim DeKay's Wife?
Tim is married to actress Elisa Taylor. She has appeared in movies such as 'The Expendables 2,' 'The King of Queens,' and 'Bodied.'
Tim and his wife have stood the test of time and are still going strong since their wedding on May 11, 1991. Tim met his wife at Rutgers University, and they have found the perfect partner in each other.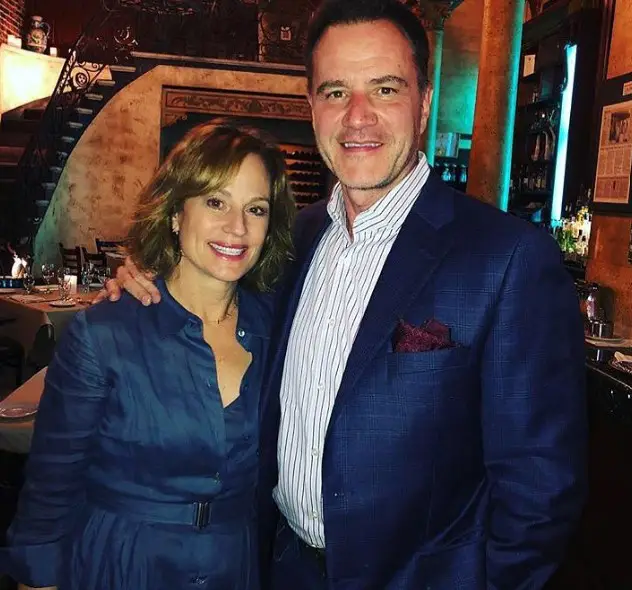 Tim and His Wife, Elisa Taylor (Source: Instagram)
Even after all these years (thirty to be exact), the love is still alive between Tim and his wife.
Denoting their 30th anniversary, Tim shared a sweet message for his wife and expressed that he would love to spend another thirty years with her.
"Happy 30th Anniversary! These 30 years gave us two kids, six dogs, one hamster, one guinea pig, one rat, two tree frogs, multiple fish, countless stories, many memories and love, love, love. Here's to the next 30!" he wrote in an Instagram caption.
It's nothing but love between these two. They have a lovely family that consists of Tim, Elisa, their daughter Danna and son Jamis.
Danna has taken on the acting genes of the family and has played a few roles herself in movies like 'Dinner at Tiffani's' and 'The Stockwells.'
You might like: inside Benedict Wong's Secretive Married Life
On the other hand, her brother Jamis has taken on a different route and is pursuing a career in baseball. 
With both of his kids overlooking a bright future and a loving, supportive partner by his side, Tim has more time to focus on his work, and his efforts are aptly displayed on-screen.
Thanks to his skills and charm as an actor, he has gained mass popularity along with an impressive net worth.
What Is Tim Dekay's Net Worth?
Tim made his Hollywood debut in the movie 'If These Walls Could Talk.' Born in New York on June 12, 1963, the actor had a career path full of curves.
He initially wanted to take up business or law as a profession, and he got a bachelor's degree in business administration too.
However, he soon realized his passion for acting and decided to give it a shot. And so, his successful career began.
The actor, who has a height of 6'1", has appeared in several movies and TV shows such as 'Party of Five,' 'Tell Me You Love Me,' 'White Collar,' 'Second Chance,' 'Peaceful Warrior,' and many more.
He has played a variety of roles, from FBI agents to a loving boyfriend, husband, and gay characters.
Among them, 'White Collar' has launched him into success. Moreover, the series also has is bank balance singing happy tunes with him, bringing home about $80,000-$100,000 per episode.
Thanks to his successful ventures, Tim has amassed a handsome net worth of $3 million, according to Celebrity Net Worth. 
The number is to reach higher with new and exciting projects coming up for him. You can see his most recent work in 'FBI: Most Wanted' and 'The Expanse.'