Entertainment
'I'm not a tough guy, I'm a family guy' Says Tommy Flanagan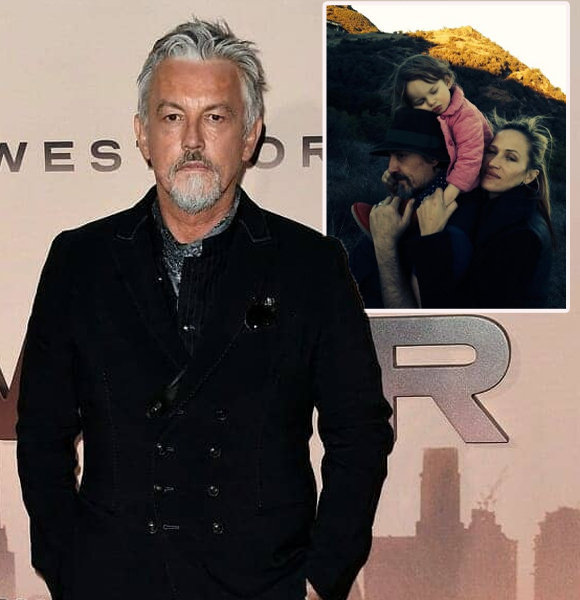 Tommy Flanagan has become an esteemed actor due to his striking performances on the telly and in cinemas. His character Chibs in 'Sons of Anarchy' and his thick Scottish accent is definitely a fan-favorite.
When he's not cruising around with his crew on bikes after the cameras stop rolling, Tommy goes back to his lovely wife at the end of the day. In real life, Tommy is a loving family man. So who's this woman who has him all love struck?
Who Is Tommy Flanagan's Wife?
Tommy Flanagan is married to producer Dina Livingston, who now goes by Dina Livingston Flanagan. Their wedding took place in 2010. Since then, they have blossomed into a beautiful family together with their little daughter, Aunjanue Elizabeth Flanagan.
Marriage and parenthood have completely changed the dashing actor's lifestyle.
It's a bit unusual to imagine Flanagan, who has a "bad boy" image on-screen, as a settled-down man living his life secluded in Malibu with his wife and kids. But that is exactly the path he has chosen.
He spoke to the Daily Record and gave us a window into his off-screen personality. He stated,
I'm not a tough guy, I'm a family guy.
Moreover, his wife and daughter are the top priority for him. He has relished his time in the glitz and glamour of showbiz, but he likes to take a step back and be there for his dear family. "I think I'm a hermit. I just hang out with my wife and kid," he said.
But he is still active in the industry, and he's still stealing hearts with his charismatic performances. The actor is equally grateful for his life as an actor and as a father and husband. He added,
I got the job of a lifetime, met Dina, and now have my daughter.
Plus, Tommy is very vocal about his love for his spouse and his little girl. He often takes to Instagram to express his appreciation towards the two precious women in his life.
His heart-warming posts show that he is a great father and loves his girls to bits.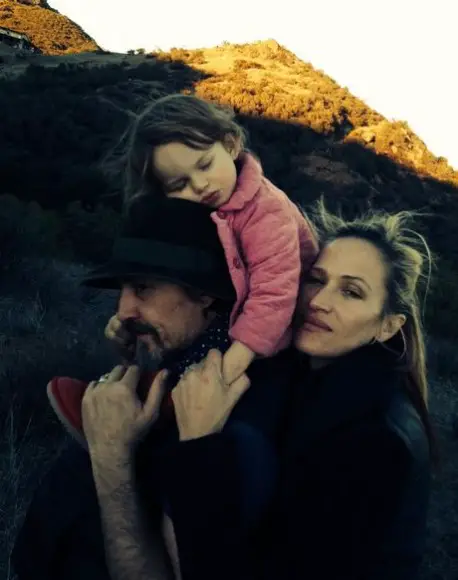 Tommy Flanagan With His Wife And Daughter (Source: Instagram)
He shared a picture of his daughter on the beach and wrote a heartfelt caption that read, "My world! The joy, the happiness of being a father is Immeasurable, thank you Dina, my partner, my wife life and true love."
Tommy has given his whole heart to his family, and with Dina, he has found the love of his life. Her beauty and wicked sense of humor stole his heart, and he is still absolutely smitten.
More on actors in a happy marriage:  Steve Burton Credits His Wife As 'The Greatest Wife'
However, this isn't the actor's first shot at a happy married life. Flanagan was previously married twice.
His first spouse was Rachel Flanagan. They wedded in 1998 but got separated after three years and divorced in 2001. Next, he tied the knot with Jane Ford, whom he was married to from 2007 to 2010.
After two unsuccessful weddings, the 'Braveheart' actor has finally found the one he wishes to spend his life with. Together, the Flanagans have built a wonderful family and are rejoicing a life full of love.
Meanwhile, Tommy has an equally successful career. His notable roles in 'Sons of Anarchy,' 'Guardians of the Galaxy Vol. 2,' 'Alien vs. Predator,' 'Braveheart,' and 'Gladiator' are some at the top of the list. His most recent work can be seen in 'Westworld' and 'Power Book IV: Force.'