Entertainment
Tony Curran's Decade Long Marriage with Wife- A Happy Family!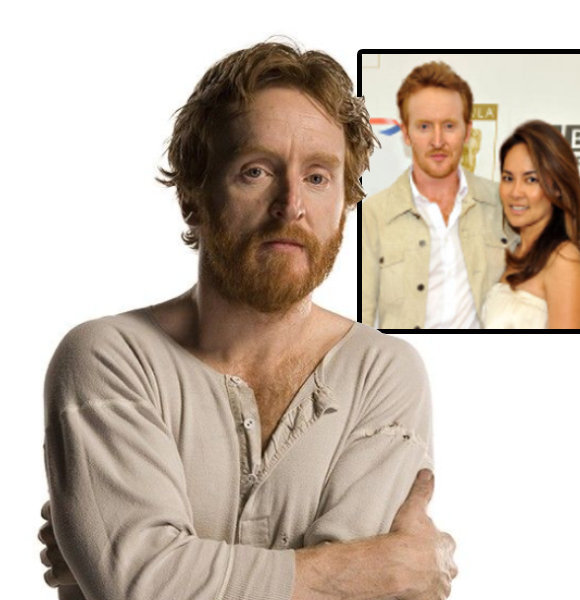 Netflix's 'Outlaw King' fame, Tony Curran, is someone you just cannot miss on-screen. His ginger hair and piercing blue eyes makes him noticeable and extremely charming, if we may add. 
Curran further gained a wider observance from media after his arresting presence in 'Doctor Who.' People have not been able to forget him ever since. 
Well, the curiosity is now on his personal life, a married life, so to say. One that he happily spends with his wife and his child. 
Tony Curran's Wife
Curran has been in the celluloid for decades and very rarely has any news of his love interest circulated in the media. 
But little did anyone know, to win his handsome gentleman's heart, being in the same field would do the trick. 
Well... That might not have exactly happened, but it sure did help. Curran met actress Mai Nguyen at a party, and let's say their interests matched and love happened. 
Four years later, the couple got married. The wedding was everything and beyond.
They had it all from a budget of $12,000 to expensive gifts, but Tony and his wife, Mai Nguyen, most emphasized people over gifts. Their wedding list that was put out on the internet also read, 
"What we desire most if your presence (not presents)."
Now, inside almost a decade of their marriage, life is as merry as it can be for Tony and his family. Their loving household is beautifully tied by an eight-year-old daughter, who is exceptionally dear to Tony. 
Another Doctor Who Star:- All about Ian McNeice's Weight Loss Journey
His daughter is a mix of his beautiful wife and himself (you can imagine how beautiful that combo is), and she recently turned eight in September of 2021. 
So, as a loving father, Tony took to his social media to wish his only child a very happy birthday.
Gracing the Instagram post with multiple pictures with his daughter from then and now, he wrote, 
"Happy birthday BoBo. 8 years old today, wish Papa was with you but I'll see you soon.
So proud of you Beau, we love you loads! Daddy. "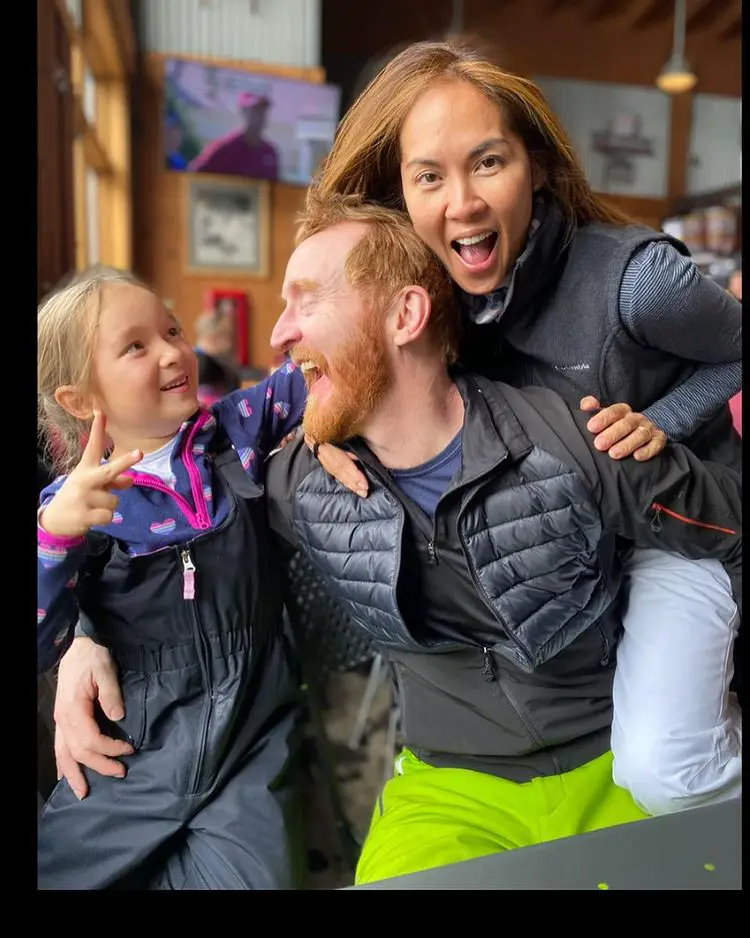 Tony Curran With His Wife & Daughter (Source- Instagram)
The best thing to see in the world is a dad giving all kinds of cute nicknames to their little one. 
What a lovely family of three!
But another strong pillar of the Curran household is the mother, and she indeed gets all the appreciation that she deserves from her daughter and her loving husband. 
"Happy Mothers day to all the amazing Mamas and to our our Rock beautiful Mama Mai"
The actor wrote, dedicating the auspicious day to his beautiful baby mother. He further added, 
"We love you babe thank you for always being here for us and filling our life with laughter and joy. We love you forever!"
The post consisted of lovely throwback pictures (one featured a very steamy picture of Nguyen) of his wife with their daughter.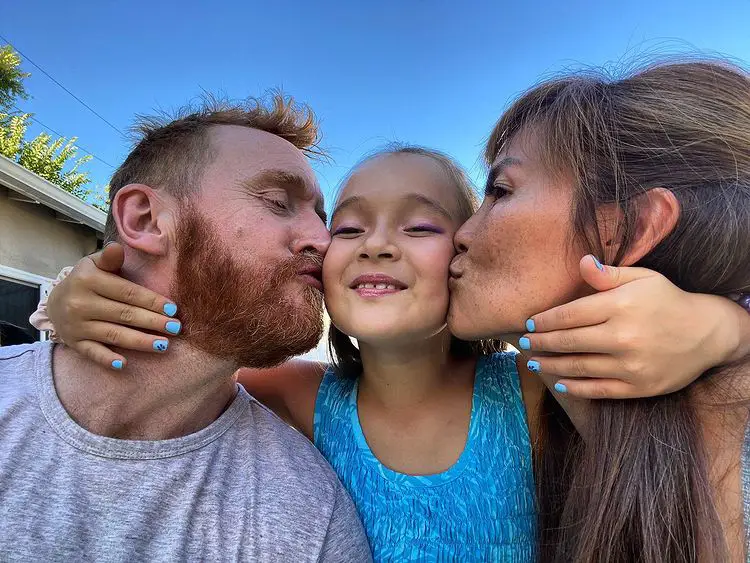 Tony Curran with His Family (Source- Instagram)
His happy family life is well backed by a successful career that spans over three decades now. 
Starting his career in 1985, Curran has stood still and strong in the industry since the very beginning, which in return has rewarded him with a net worth that is just cherry on top in his already content life. 
Tony Curran's Net Worth
Curran entered the industry in the mid-'80s by appearing in a 2 episode role in 'Dramarama.' He initially worked in some minor roles in TV series, but his filmography was doing pretty well. 
Curran starred in movies such as 'Blade II,' 'Gladiator,' 'Flight of the Phoenix,' and one of his most notable being 'Underworld: Evolution.'
Curran has also starred in big banner projects such as 'X-Men' and 'Thor: The Dark World.'
As of recent, he was seen in 'The Flash' in the role of Despero. With prestigious projects under his belt, he sure has earned a good amount of fortune. 
DONT MISS!:- Is John Wesley Shipp A Gay Man? Hiding His Possible Married Life And A Wife With Help Of Throbbing Career?
Although the exact amount of his net worth is not available, it won't be a reach to mark his net worth to be around a million-dollar range.