Sports
Tony Hawk's Son Follows In His Footsteps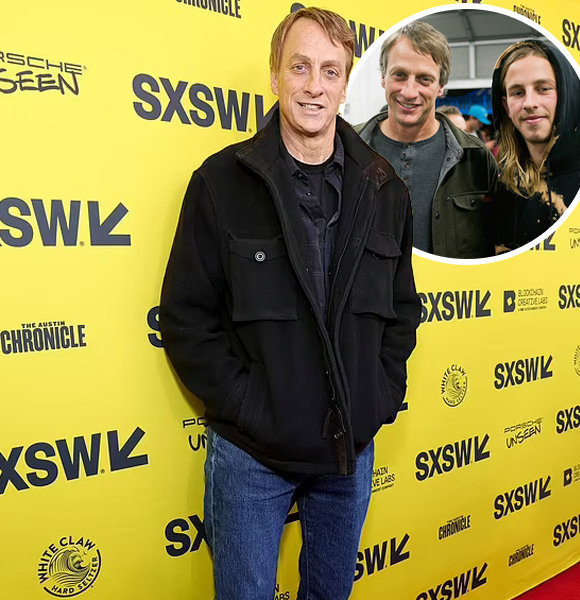 Birdman, as most call him, Tony Hawk, is a professional skateboarder and owner of the skateboard company named, Birdhouse. 
He was one of the first people to introduce modern vertical skateboarding, and he has broken records and made remarkable achievements in the field of skateboarding. 
But today, we are not going to discuss his astounding achievements; rather, we would like to dive into his personal life—one that is surrounded by his loved ones.
The pro skateboarder has gained massive success through and through, and his children have also been doing well in their respective careers. 
While we will further discuss each of his children, his one son, in particular, seems to carry his father's knack. One of his kids is a professional skateboarder and is quite a famous face.
Tony Hawk's Son and Family
Tony Hawk was married to his first spouse, Cindy Dunbar, for a very short time. The pair got married in 1990 and separated in 1992. 
Together, they had a son named Riley Hawk in 1992. Tony then married his second spouse, Erin Lee, three years after his first divorce in 1996. 
This relationship, too, saw its end, and the two separated in 2004. With Lee, he had two children named Spencer and Keegan. 
He eventually married his third wife two years after his second divorce in 2006 and had a daughter named Kadence in 2008. But, again, this marriage, too, did not last long, and the two separated in 2011. 
Hawk has now been married for the fourth time, and things seem to be going well with his fourth spouse, Catherine Goodman, whom he married in 2015. 
Out of all of his children, Riley Hawk is a famous name. While the careers his other children have opted for are unknown, Spencer seems to be a musician, an electronic music producer who goes by the stage name Gupi. 
Talking about his popular son Riley Hawk, he has followed in his father's footsteps and is now a professional skateboarder.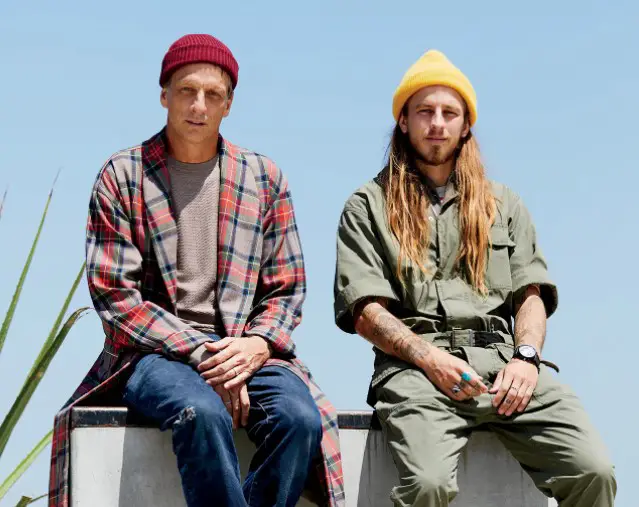 Tony Hawk with His Son For GQ (Source GQ)
The love for skateboarding has always been in Riley's blood, well, rightfully so, as his father began skateboarding when he was nine and started going in competitions when he was 11. 
Being a professional himself, Tony supported his child's passion, and when he was of age, he was hands-on in helping his son with his endeavor. 
Keep Reading: Tyler, the Creator Was Raised by a Single Mother
While his father has his mastery in skateboarding, that is his vertical skateboarding style, Riley is more of a street skater, but he is still a professional. 
Now at the age of 29, Riley has been taking modeling and skateboarding side to side, but skateboarding remains at the forefront of his career. 
Being a child of such a famous father and having a professional front like him must be very pressurizing for Riley.
But as they say, talent always finds its place, and Riley's amazing talent for skateboarding has taken him palaces and earned him the respect and love of people. 
Today, Tony's son, Riley, has been dating a daughter of a very famous personality, Kurt Cobain, and Courtney Love, Frances Bean Cobain. 
The two started dating around 2021 and made their relationship public in January of 2022 with an Instagram post.