Sports
Trinity Fatu's Married Life- All You Need to Know About Her Husband and Kids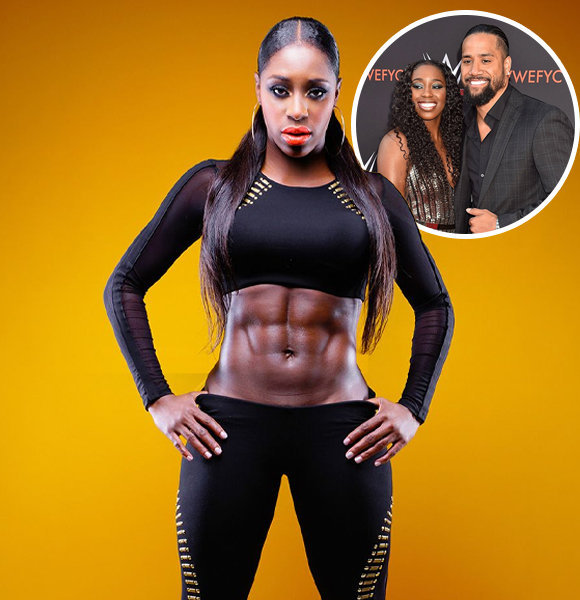 Famously known for her professional career in wrestling Trinity Fatu has a beautiful family life with her husband and kids.
With several ongoing queries from her fans about her married life and her partner, let's get into it.
Is Trinity Fatu Still Married?
Married to husband Jimmy Uso since 2014, the professional fighter is still married to the love of her life to this date.
The couple tied the wedding knot in an adorable Hawaii wedding on January 16th, 2014.
Sharing this amazing and intimate moment, husband Jimmy uploaded a picture from their wedding day with a caption, 
"One of the happiest days in my life. Still trying to believe it!! Lol. Love you trin. @trinitymccray"
The ceremony was held in a special area of the Lahaina Oceanfront Estate in Maui.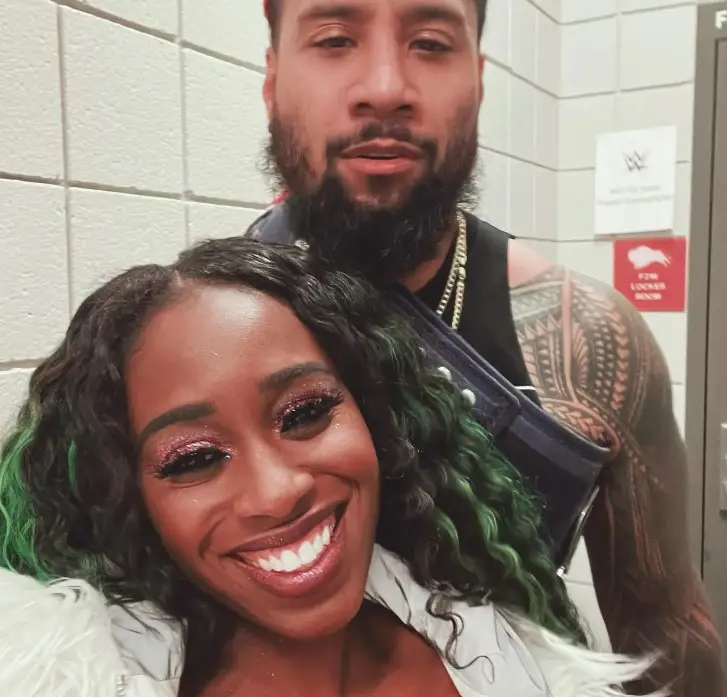 Trinity with Her Husband Uso (source: Instagram)
Moving on and completing eight years of togetherness, the starfighter shared a picture with her partner, captioning,
"#happyanniversary my sweet Jerdy! 8 years of marriage (12 total), and you still got my wig blowing in the wind! Thank you for always taking care of me and loving me unconditionally. You really are #THEONE (see what I did there lol) @jonathanfatu."
With the caption, the timeline of their meeting is surely known to be around the year 2009.
Well, one more thing,
Husband and wife are work buddies as well, belonging to the same profession; the duo has always been there for each other.
Sharing her sentiment, Trinity stated in an interview with Jet Magazine,
"He's my best friend," 
"My supporter and we're inseparable, seriously."
Just when we thought this could not get any more adorable, the couple also got matching tattoos with each other's initials on their ring finger.
Read About: Saraya-Jade Bevis "Paige" Before And After WWE, Fans Eyes On Her Engaged Life
The couple decided to get the tattoos done after Trinity lost her wedding ring and wanted to get something permanent.
GOALS, aren't they?
Moving on with one of the most asked questions, " IsTrinity Fatu Pregnant?"
Trinity & Her Husband Expecting a Child?
Currently, at the age of 34, Trinity Fatu is not pregnant and does not share kids with her husband.
However, stepmother to Jayla Uso and Jaiden Uso, Trinity has an amazing relationship with her stepkids.
Jayla and Jaiden are Uso's kids from his previous relationship.
If we have to define Trinity's relationship with her stepkids, she absolutely loves them and has shared various pictures together on numerous occasions on her Instagram. 
With a happy family of four, the couple and children have a very loving relationship with each other.
Well, never mind, make it six as the family welcomed two adorable fur babies into their family.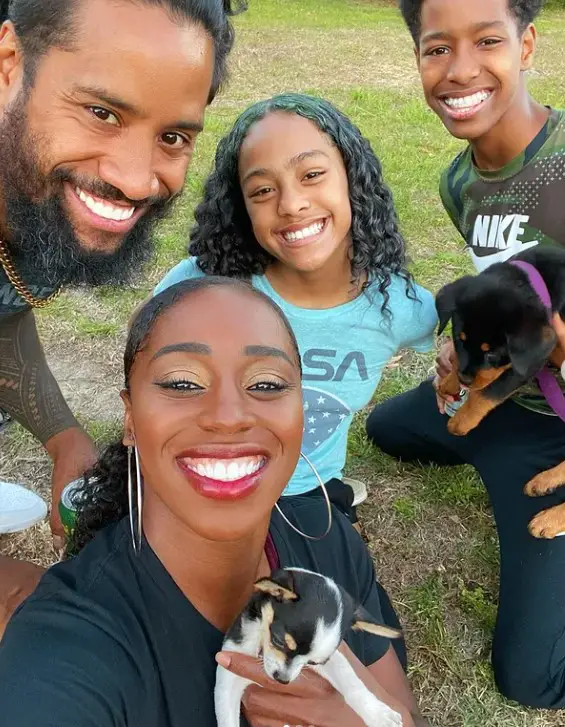 Fatu with Her Family (source: Instagram)
Trinity, who also goes by her fighting name Naomi shared a picture with her family captioning,
"Meet our new family members baby boy TANK (Apple head chihuahua) & our beautiful baby girl MARLEY (Rottweiler) they are both 8 weeks and born 2 days apart #fatufamily @jonathanfatu."
Talking about children, Uso once shared his thought of their kids being in the WWE Champions in 10 years.
Well, Legacy!! If That Happens.
Read About: A blink At Michelle McCool Carrer And Her Retirement
Moving on to monetary matters, even though the official net worth of the starfighter has not been revealed.
We can be sure that her net worth with a career like hers must be hefty.
Stay with us for more updates regarding the star's amazingly professional and loving personal life.