Celebs
Victory Brinker's Family - Her Biggest Cheerleader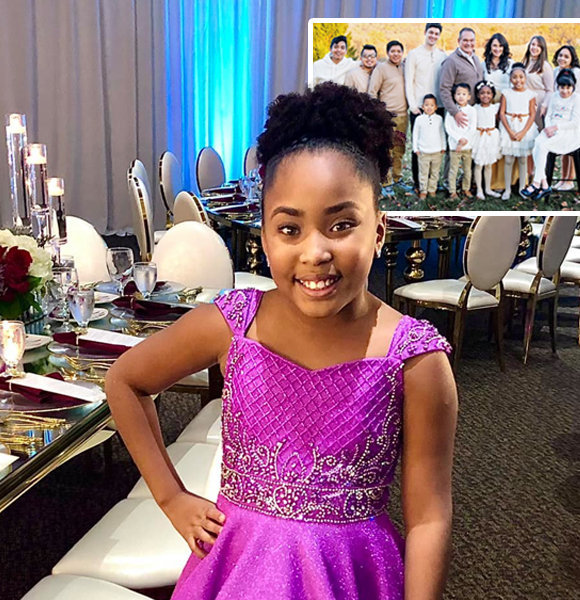 Rose to glory after her extravagant performances on the 16th season of 'America's Got Talent,' child prodigy Victor Brinker stole millions of hearts through her euphonious vocals. 
The gorgeous young talent became the show's finalist with her astounding talent that can barely be forgotten. With her commendable presence in the show, her fame escalated, shining the spotlight on her personal life as well.
But, the story of her life is not a usual one. Well, we must warn you, after having a rundown on her family, you might desperately want to be a part of it.
Victory Brinker's Family- Her Biggest Cheerleader 
Victory's knack for putting on a show wherever she goes is something she has possessed since her earliest years. 
After Victory's golden-buzzer-worthy appearance in 'America's Got Talent,' she and her mother, Christine Brinker, came forth to share with People what Victory's life is like with her family. 
Impressing the audience with her captivating voice is what she was prolific at since her younger age. Before she garnered substantial attention from thousands, if not millions, of fans worldwide, her big family of thirteen were the ones she used to put on a show for, delighting them with her mellifluous voice. 
As the child prodigy's proud mother shared with People about her childhood, she said that participating in 'America's Got Talent' has been a dream of Victory since she was only four. 
Her fascination with singing and being in the show grew so deep that she used to sit down with her entire family in the living room and sing effortlessly, pretending they were the judges. 
Little did they know, Victory would go from putting on a show for her home version of 'America's Got Talent' to performing on the real stage as a finalist.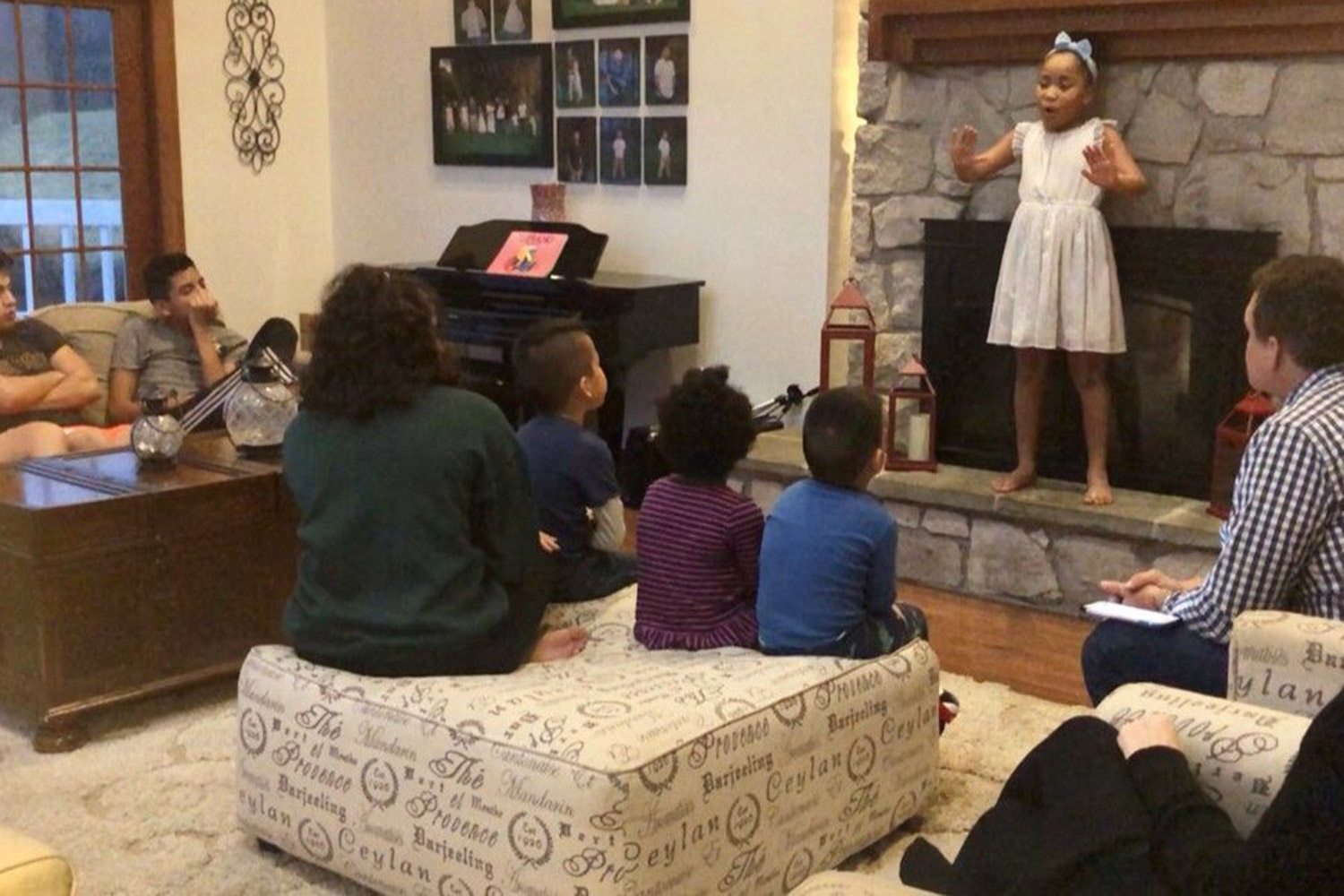 Victory Brinker performing in front of her parents and siblings as a child (Source: People)
And throughout the years, her doting household has been a massive support system, assisting her in fulfilling her dream to be a performer. But, there might be a big question popping into your mind how her parents, mom Christine and dad Eric Brinker, managed to raise eleven kids.
Get to know - A Rundown on Juliette Lewis's Siblings
Is Victory Brinker Adopted? 
"It's so much fun, there's always someone to play with," is how the young talent described growing up with her ten siblings.
The long list of her siblings includes her four sisters and six brothers. 
And to answer your question regarding how her dad and mom managed to raise them, well with "bighearted love" would probably be the right answer to it.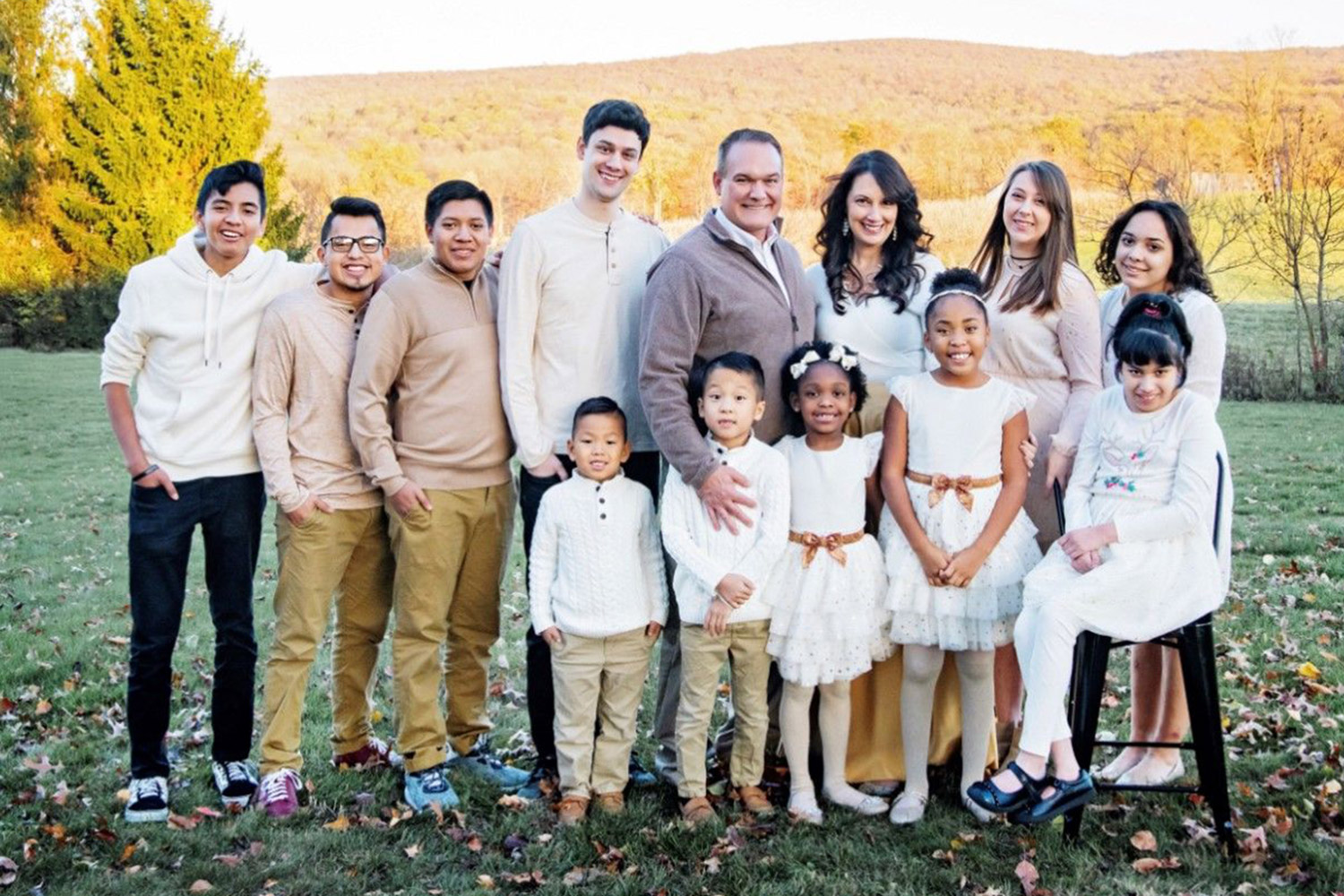 Family portrait of Victory Brinker (Source: People/ Pinterest)
Victory's mother and father easily make for exemplary figures whose tremendous love for their kids binds their household as an unbreakable pack. But, the story behind Christine and Eric having eleven kids in their lives is sure to inspire many. 
The couple, who are parents to two of their biological children, decided to give a home to the kids with medical needs and later adopted nine wonderful kids in their family of four. 
And, the doting parents could not be more grateful for the presence of each of their eleven kids in their lives. 
As Christine and Eric have helped their children, requiring medical needs, overcome their health issues, the rumor is that Victory also suffered from a disability. However, the rumor of Victory's disability remains unknown. 
Regardless, Victory's parents' extraordinary step towards becoming a home to nine of their adopted children is what restores faith in humanity. 
Continuing to keep up their good work as kind and generous human beings, the 'AGT' finalist's parents said they are still open to adding more children to their pack of thirteen.