Sports
A Look Inside Von Miller's Interesting Tattoos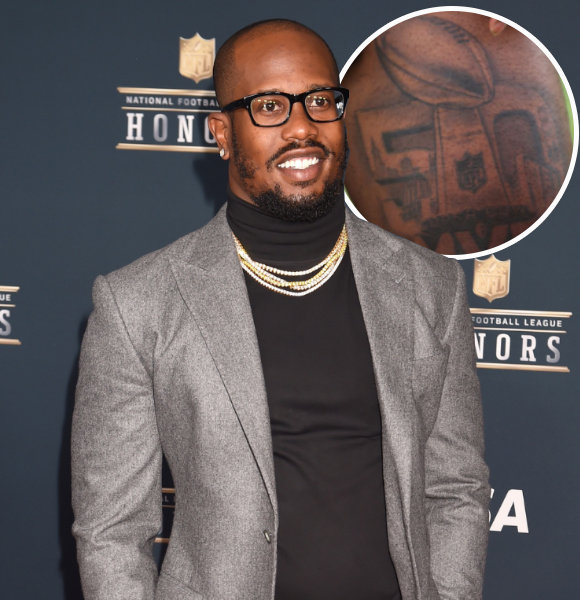 American football outside linebacker Von Miller is good at many things, the most being winning and making history. 
He has been in the industry for about a decade now, and while all of these are frequently discussed aspects of his life, one peculiar thing that always catches our eyes is his tattoos. 
The tattoos in his body just enhance his well-built and muscular body. His tattoos are a statement in itself, and the meanings behind them just add more to their beauty. 
Meaning of Von Miller's Tattoos
Miller recently put out quite a fantastic performance against the Cardinals by 34-11. Bagging the win, Miller's team, Los Angeles Rams, are now contenders in SuperBowl. 
Miller, who recently in 2021 was roped in by the team, has done an outstanding job in his first season. 
With that being said, as intimidating and powerful as Miller is in the field, he is equally a soft-hearted person. 
His tattoos are clear proof of that. While we surely cannot cover all 46 tattoos (or more) he has on his body, we will list a few that has significant meaning to him. 
Miller is fond of body inks, and he says even though they hurt, he loves them. Miller has two inks of two musical legends of the music industry, DJ Screw and Selena Quintanilla. It was his way of paying respect to the artists.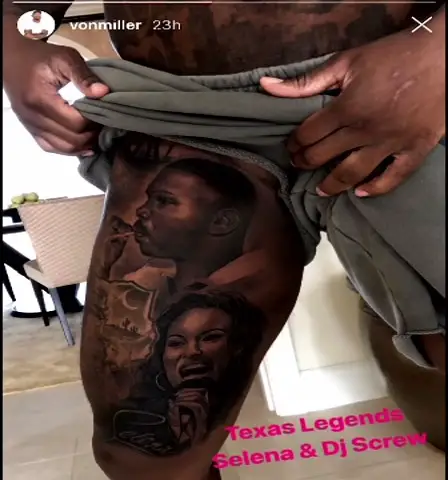 Von Miller's Ink of DJ Screw and Selena (Source- Von Miller's Story)
Over the course of his career, Miller has garnered immense fame, and along with his has come exciting brand deals. He is the endorser for Adidas, and to honor his accomplishment, he has the Adidas symbol carved on his body.
He also has multiple symbols of planets and the universe on his body which is a clear reflection of his love for the universe.
His other ink is also somewhat a tribute to the Explorer Hernando de Soto, the first European to discover the Mississippi River. In honor of whom, he has carved 'De Soto Te' on his lower abdomen. The word is how he is referred to in British English. 
Miller is also known as Sack Master, and to keep his title intact, he has inked the name in his lower abdomen.  
You Might Also Like: With Tattoos From Wrist To Neck, Loris Karius Enjoys Life With Girlfriend; Downfall In Career Because Of Injury?
He also has a pair of dove birds inked to represent hope, peace, and prosperity.
Von, who is a Christian, is faithful to God and has strong beliefs towards his religion. As a part of representing his religion, he has a huge cross on the center of his chest that reads, "Glory Jesus."
While these tattoos are more metaphorical, he has his share of more fundamental and profound inks. 
More of His Inks 
One thing is clear that Miller loves the universe his religion and likes to give homage to someone he looks up to. 
But he also has his share of inks that represents more of his personal life. He has a red rose symbol on his left arm which represents love, romance, and affection, but for the NFL player, it is a way to show his love for his "dear one." Explaining the symbol, he said, 
"I got the rose for the loved one of my life rather than getting her name inked because it is easy to say that rose is for US and save myself from a big deal."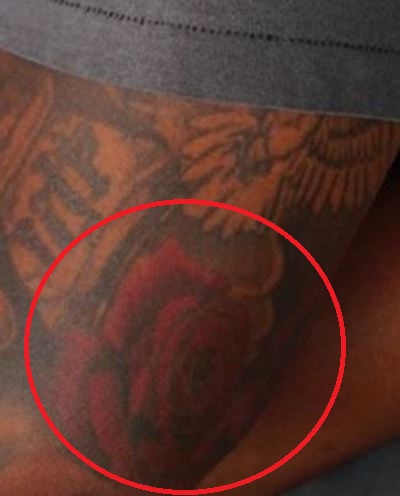 Von Miller's Ink for Special Someone (Source- Bodyartguru)
Sweet, simple, and to the point. Von truly is one of a kind. He also got a 'Super Bowl 50 inked' on his left leg after he won the award for outstanding player of Super Bowl back in 2016 on the 50th Super Bowl MVP. 
Since We Are Talking About Tattoos: Quick Facts about Master of Tattoos Oliver Peck: A look at Wiki, Age, Girlfriend and Married Life of This Ink Master's Star
Lastly, among his over 45 tattoos, another one that stands out is his 'ATM' body ink. The T stands for Texas, and the A, M represents his university, Texas A and M University. He began his professional journey from the university. 
Von has found the perfect way to hold his memories close to him, and the significance of his inks adds more beauty to it. 
Miller is currently the only active player with the most career sacks in the history of the Denver Broncos (his team before the Rams). 
Now, as they have been selected for the Superbowl, seeing Miller in action would be one treat that we surely would not want to miss.