Entertainment
Shannon Purser Has Boyfriend? Queer Sexuality - 50/50 Dating Chances
American actress, Shannon Purser proved her worth when gave a memorable performance appearing in only six episodes of fantasy drama series, Stranger Things...She had a tough time coming to terms with her sexuality... Shannon's dating life and boyfriend...Talks of parents...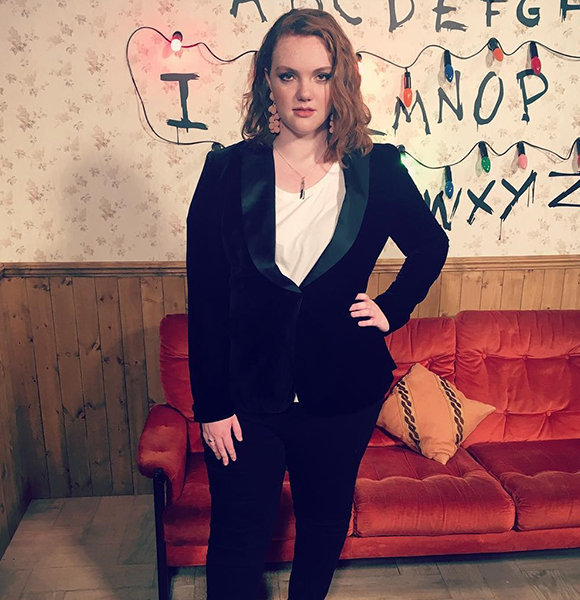 American actress, Shannon Purser proved her worth when gave a memorable performance appearing in only six episodes of fantasy drama series, Stranger Things.
She enjoys a status of a celebrity now, however, her childhood and early adult life have been full of struggles. Born as an ordinary child, her childhood soon early years soon turned chaotic as she battled depression and had a tough time coming to terms with her sexuality. 
Struggles With Sexuality, Finally At Peace
Shannon, who is bisexual by nature, has always had troubles with accepting her sexuality. Hiding in the closet caused her anxiety and even weakened her to the point of self-harm. She also battled with OCD and depression and even thought of committing suicide at one point.
Don't Miss:- 10 Types of Depression You Should Look Out For! Know Your State
She finally gathered up the courage to accept her sexuality earlier in April 2017 and revealed it via Twitter. She shared a couple of tweets to disclose her sexuality and even urged her fans to have patience as coming to terms with one's sexual preference was a long process.
In one of the tweet, Shannon even mentioned that she had taken the way of self-harm to ease the pain of hiding her sexuality. She uploaded a photo of a razor blade and revealed that she had thrown it in the trash which hinted that Shannon had finally accepted her identity. 
However, at this point fans were unsure of what Shannon meant by "sexuality." She later posted a statement via Twitter on 19 April 2017 and disclosed her identity as a bisexual female. Shannon mentioned in the post that she had recently revealed her bisexuality to friends and family.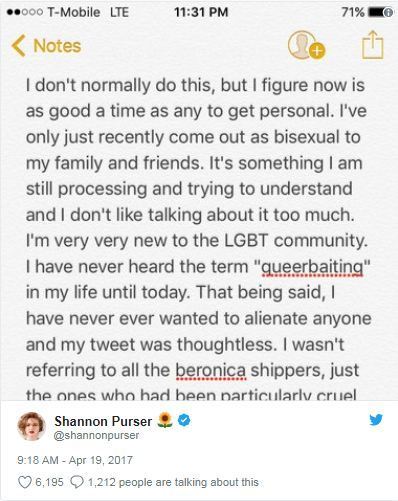 Shannon Purser comes out as bisexual on 19 April 2017 (Photo: Shannon Purser's Twitter)
Moreover, Shannon is also a vocal advocate against body shaming and wants others to stop making comments about her body.
More From LiveRampUP:- Deadpool Villen Ed Skrein's Relaxed Life With Son He Got From Girlfriend/ Partner; Family Insight
In a tweet posted in March 2018, Shannon talked about her issues with weight that had started at the early age of 11. She further mentioned that she had finally come to peace with her body but urged fans to neither praise her physical appearance nor criticize it.
Dating Life, Suspected Boyfriend
Although Shannon's sexuality is no more a forbidden knowledge, her dating life has always been secluded from the spotlight. She has never spoken about having a boyfriend or even a girlfriend.
On 13 April 2017, she posted an Instagram picture along with singer Brendon Urie and wished him for his birthday.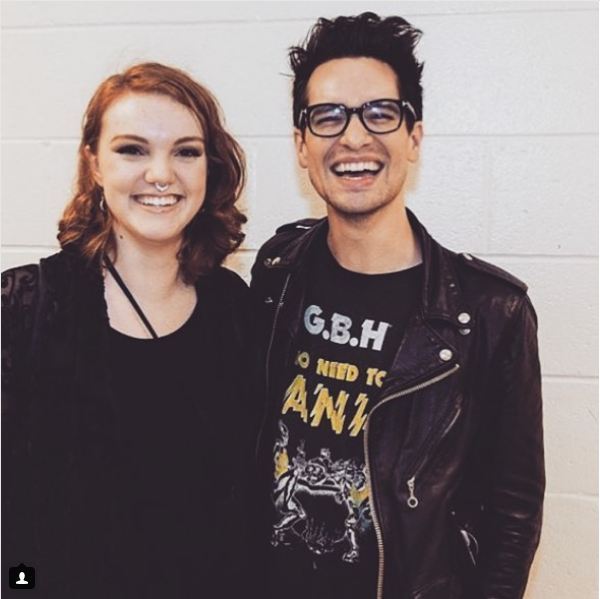 Shannon, along with singer-songwriter, Brendan Urie (Photo: Shannon Purser's Instagram)
Shannon's post dedicated towards Brendan led many to believe that he could be her secret boyfriend. However, the rumors soon proved to be false when Brendan turned out to be a married man, who had tied the knot with Sarah Orzechowski in April 2013.
See Also:- Shark Tank's Lori Greiner Married Life Status With Husband At Age 49; Fruitful Or Futile?
Post this incident, Shannon has not talked about any ongoing relationships and she is assumed to be single as of 2018. Luckily for her, she still has her family who has been supportive of her even during her darker days.
Parents, Family And Net Worth
Although Shannon has not mentioned much about her parents, she revealed that her mother was the one who first knew of Shannon's depression and struggles with sexuality. Born in Atlanta, Georgia, she is the eldest daughter of her parents. Shannon also has a younger sister but has not disclosed much information about her.
You May Like:- Bruno Massel Bio: Gleeful Family With Wife, Age, Net Worth & Facts
Shannon has always maintained a healthy relationship with the family especially her parents and frequently visits them despite her busy schedule.
In the meanwhile, Shannon is focussing on her acting and pursuing her university education at the Kennesaw State University located in Kennesaw, Georgia. The young actress has also earned a considerable income from her career in acting; however, the exact amount of her net worth has not been disclosed. But still, she earns a salary of at least $50,529 per year, which is much more than the minimum wages in the US.
Most recently, Shannon played the title role in the movie Sierra Burgess Is a Loser, which released on Netflix on 7 September 2018. In the movie, Shannon appears alongside Noah Centineo, Kristine Froseth, Chrissy Metz, RJ Cyler and more.
At the end of August 2018, Shannon, along with her co-stars RJ, Kristine, and Noah attended a promotional event of the movie. Shannon even posted a picture from the function via Instagram on 31 August 2018.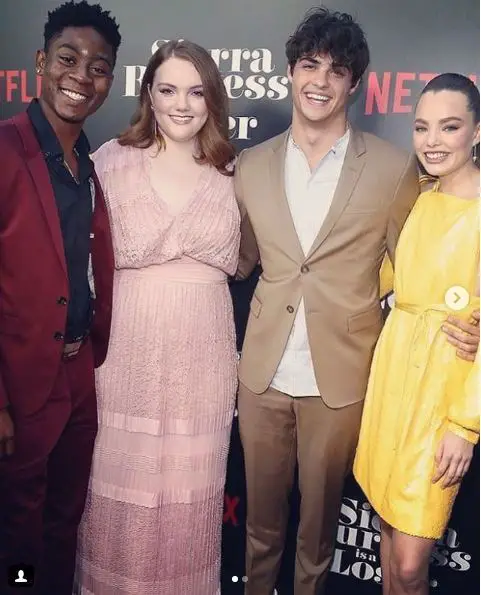 Shannon Purser with her movie's co-stars at a promotional event (Photo: Shannon Purser's Instagram)
After the release of the movie and the positive reviews from viewers, Shannon's brand value, including her net worth, has definitely increased. And whats new, she's already been chosen to be a part of an American animated series, Final Space.