Entertainment
Woody McClain's Response To His Controversial Tweets
Woody McClain's controversy led him to reveal his girlfriend & he further dealt with it by talking about his black family & how much he loves black women.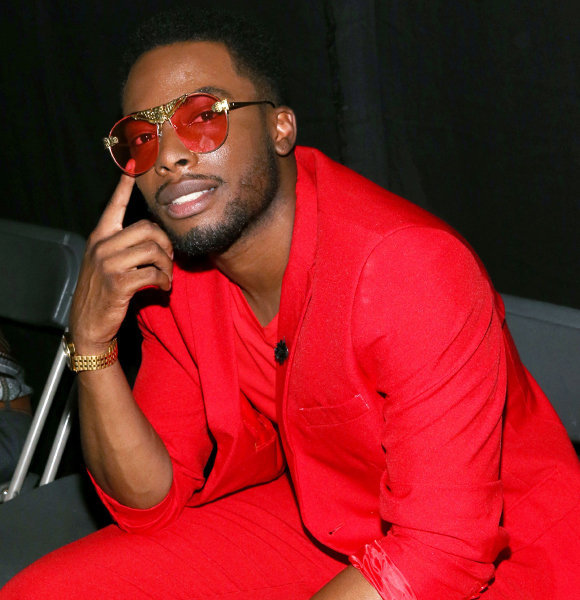 "Once you go black , you never go back," is a famous phrase used from movies to memes. However, Woody McClain, an African American, defined a phrase of his own when he said, "If it ain't white it ain't right."
That doesn't sound right, no?
Neither did it for millions out there when Woody's tweet from back in the day surfaced to the media. His tweets resembled a sense of racism, as felt by many, and he was instantly hit with major backlash from his followers and fans. 
Exposing Past Tweets
In 2017 several past tweets of the actor surfaced on the internet that has since been deleted.
After discovering an unsettling past tweet, fans began digging more in his tweets, and they found a series of tweets that felt disrespectful for a community. 
Some of which included, 
"When I'm famous I'm dating white women only."
"Really thinkin about finding a white girl. black girls are soooo overrated these days…wish [sic] man once said- if it aint whit [sic] it aint right lol"
These tweets hurt the sentiments of many, and instantly the actor was hit with a ton of backlash. 
More On Another Actor: Actor Jared S. Gilmore's Parents Think He is Too Young For Dating Girlfriends? Know More
Picture Of A Potential Girlfriend? 
Shortly after McClain's tweets were exposed, Woody's first course of defense was to post a picture of him with a black woman (the tweet now has been deleted) and claim that he was in a relationship with her for ten years. 
But this revelation did not do much to help him defend himself. Eventually, during an event, the Essence magazine asked him about his recent controversy. 
Woody's Rection To The Controversy
Addressing the matter, he revealed how he is a comedian, and the tweet 'If it ain't white it ain't right' was a reference to the famous comedy line, 'Once you go Black, you never go back.'
He further said, 
"My mother is Black. My sister is Black. I love my Black queens. I push for positivity every time I do my comedy videos. I'm doing it to put us in a positive light. So I'm not even mad that this happened. I'm actually happy. So I want my little African-American brothers, listen Y'all gotta understand this is not a joke. It's not sensitive, it's not funny no more."
People in the comment section seem to have forgiven Woody now and shared their share of good wishes and forgiveness for the actor. 
Another Famous Face: American Singer & Actor Billy Ray Cyrus' Supports Pansexual Daughter Miley Cyrus
Touching on Woody's tweet about having a ten-year-long girlfriend, it looks like the actor has decided to keep it a secret as he has not revealed any details further. 
However, we do have a close eye on the charming actor having a wife in his life. 
Well, that was a controversial chapter in the actor's life; other than that, he has had quite a successful run in his professional front as a producer and actor. 
Woody McClain's Net Worth
McClain, age 32, has acting credits in over 15 productions that include movies and tv series. He is mostly known for his role in the Power Book II: Gost. 
He also recently produced a short movie named A Littler Closure that was released in 201. 
His next series, The Restaurant, which he has written, produced, and acted on, is in post-production now and will be released soon. 
By the looks of it, Woody loves to create movies than to act on one. In an interview with Euphoria back in August of 2020, when asked about his future plans, he said, 
"Yes, Power Book II and also looking to produce my own films with other artists I look up to."
McClain's estimated net worth is undoubtedly around a six-figure range with all of his ventures, especially considering his newly formed career. 
Woody McClain's Family 
Born on May 14, 1989, Woody is 32 years of age as of 2021. Talking about his family, he has revealed very little, but it is reported that he has siblings two sisters named; Sierra Aylina McClain, China Anne McClain, and a brother, Gabriel McClain. However, these have no official confirmation to it. 
McClain also has a band named 'BandGeeks.' 
He has a YouTube channel named, The Great that has over 164k subscribers (2021), but he hasn't posted on the channel since 2019. 
McClain is now seen in the series Power Book II: Ghost on Starz.