Entertainment
Yannick Bisson's Life Alongside His Daughters & Lovely Wife
Yannick Bisson's prosperous family life is no less than his exponentially growing professional life garnering him a generous net worth.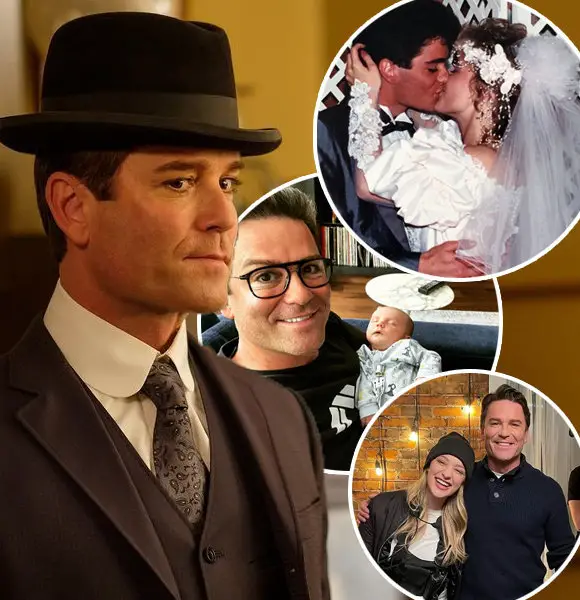 "I'd do it all over again. I love you to the moon," this caption from TV star Yannick Bisson's anniversary post tells a lot about their happily wedded life.
In the industry where long-term relationships are a rare sight, Yannick's marriage lasting decades is truly awe-worthy. Moreover, their beautiful family is even more complete with their three gorgeous daughters.
Get To Know Yannick Bisson's Daughters
The Murdoch Mysteries actor and his wife, Shantelle Bisson, are parents to three daughters, Mikaela Bisson, Dominique Bisson, and Brianna Bisson, who are all grown-ups and are thriving in their respective careers with families of their own.
Diving into the personal life of the couple's oldest daughter, Mikaela, age 32, is already married to the love of her life, Craig. Bisson's daughter's wedding dates back to October 2017.
While her husband is absent on social media, Mikaela, a makeup artist, makes sure to shower her love for her husband through her swoon-worthy 'gram posts.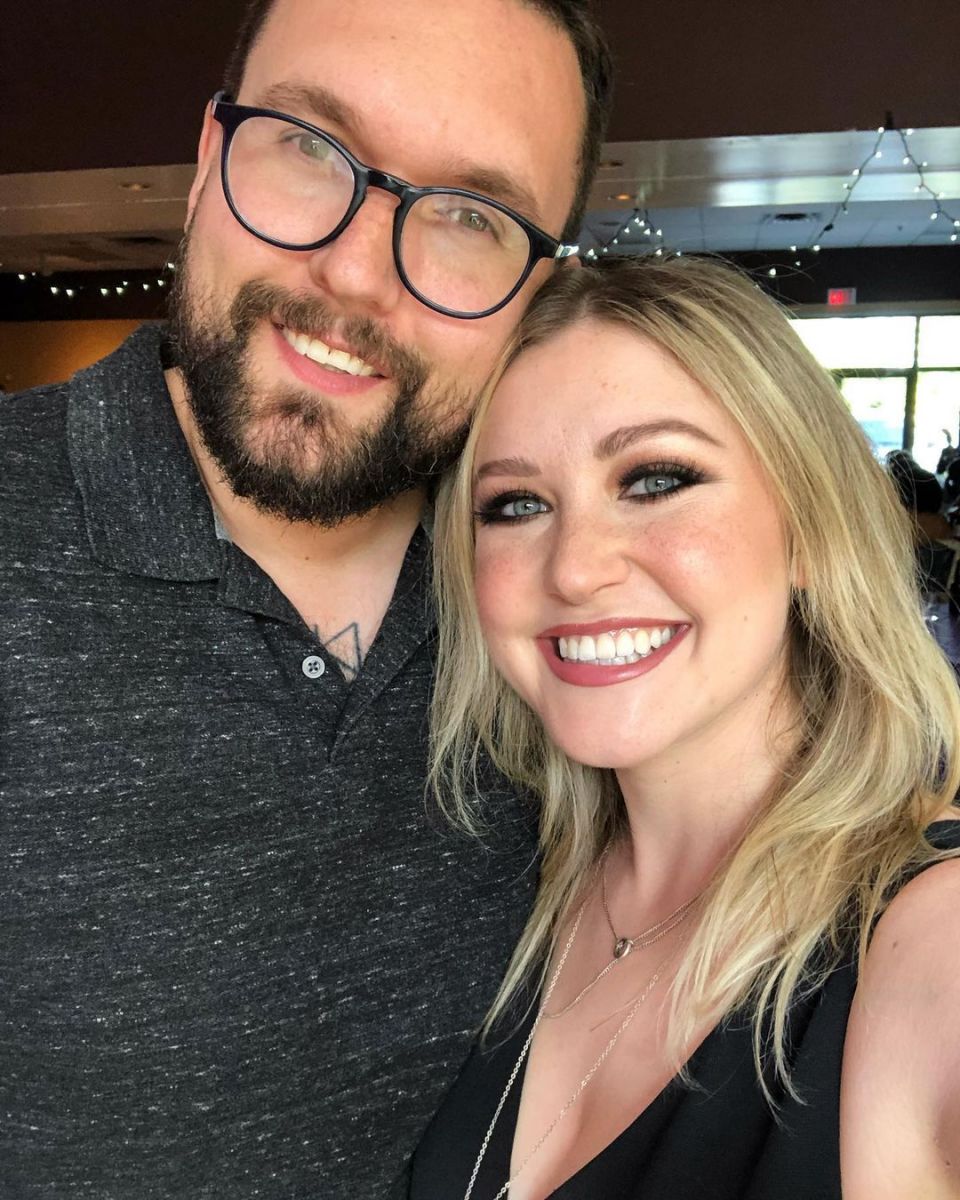 Yannick Bisson's oldest daughter, Mikaela, with her husband (Source: Instagram) 
Besides, her father also occasionally appears on her social, and the father-daughter bond seems undeniably strong. And recently, she blessed her parents with an addition of a new member, her son, Rory Ian Franklin.
As Rory is Yannick's first grandchild, he cannot help but flaunt his little ball of cuteness on his Instagram often.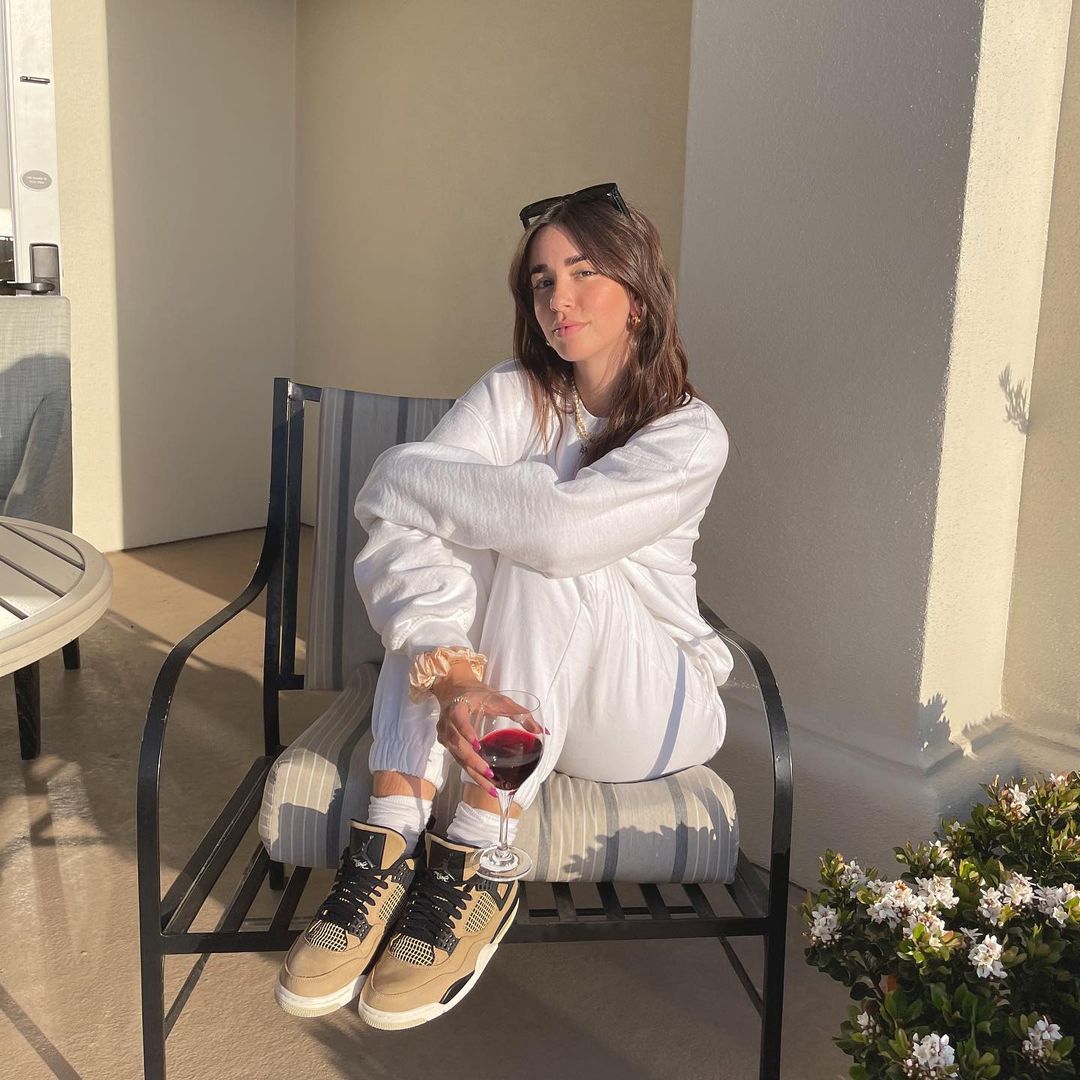 Yannick with his grandchild (Source: Instagram)
Yannick's second daughter Dominique, age 30, is also in the entertainment industry as an employee at the camera and electrical department. Besides, she is also a celebrity stylist and worked briefly as an actress as well.
The thirty-year-old is yet to get married, but she is currently in a relationship with her boyfriend. Sharing the sneak peeks of her love life, she often takes to her socials to showcase her treasurable moments with her beau.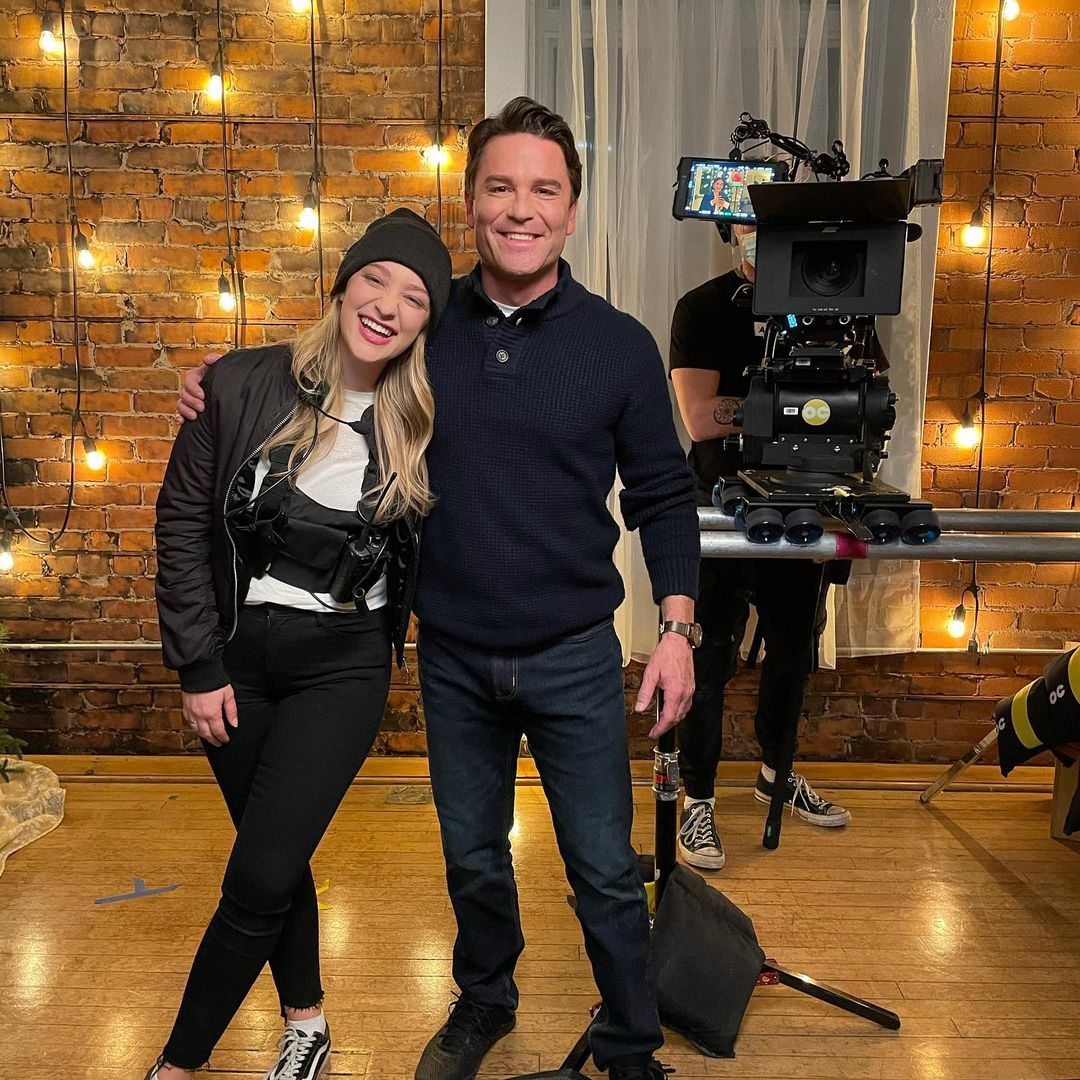 Yannick's daughter, Dominique (Source: Instagram)
While both his daughter, Dominique, and Mikaela, took a different career path than their father, Brianna, on the other hand, is known for her appearance in Murdoch Mysteries, starring Yannick.
As for her recent work, she is set to appear in the TV film Baking All the Way and Albatross in 2022.
This year, the actress turned twenty-five, and her proud father showered her with love through a birthday post on his Instagram writing,
25 years today!! What a blessing you are, an absolute joy. Your little tiny self arrived entirely unexpectedly, and you were a treat from day one.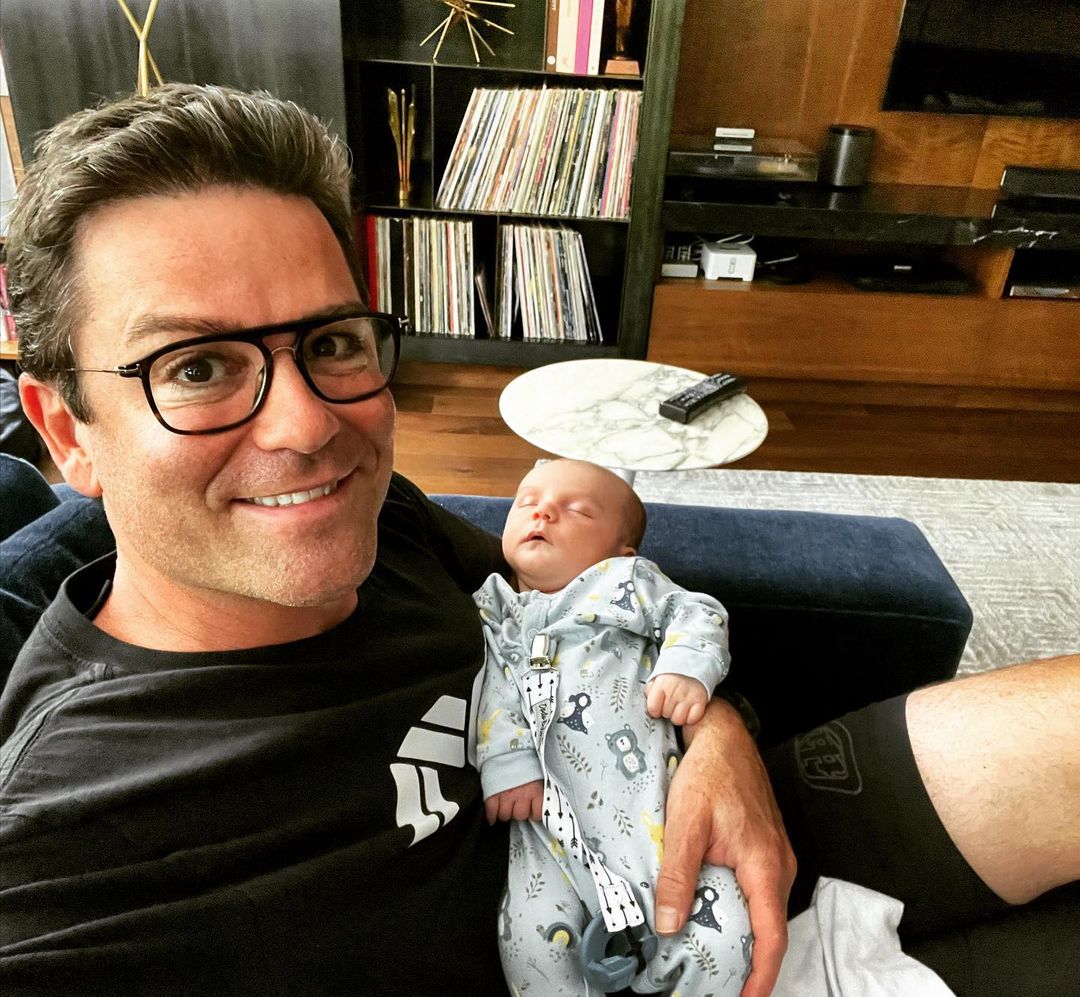 Yannick posing with his youngest daughter, Brianna (Source: Instagram)
With all three adoring grown-up daughters and a loving wife who is always by his side through all walks of his life, the actor is possibly living his best life.
Get to know - Luis Roberto Guzman Shares Why He Does Not Want Children
Yannick's Wife of Decades
Yannick's ever-lasting love story dates back to his days in high school. Beginning his relationship with Shantelle since his high school, the pair took their bond a notch further with their wedding in 1990.
Shantelle, a former fitness instructor, entered the entertainment business as a writer and television content creator.
As both excel in their respective profession, they manage to make time for each other despite their busy schedules.
Finding time to celebrate their wedding anniversary, Yannick wished the love of his life with the sweetest words that read,
Happy Anniversary my beautiful...I'd do it all over again. I love you to the moon. I know you're very busy today but know that I'm not finished with you yet...lots more adventures to come!!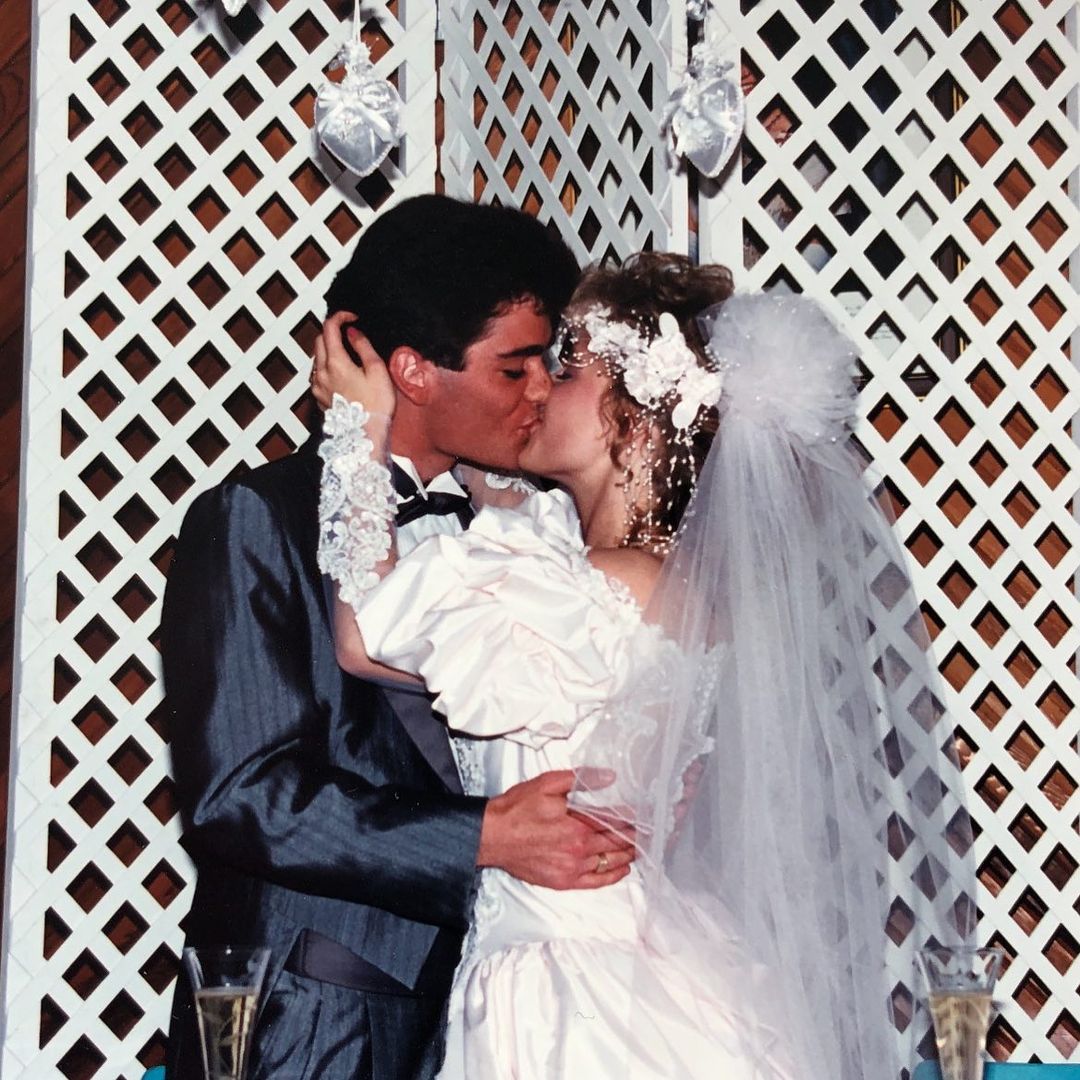 Yannick and his wife from their wedding day (Source: Instagram)
Well, Yannick's lovely beau is no less in reciprocating her love for him on her socials. Shantelle, sharing her adorable moments with her husband on her Instagram, wrote,
with my favorite adventure buddy: whether we're traveling, eating, tearing old shit down and building new shit, enjoying nature, or making the world a better place by helping those in need … I'm glad it's you.
Not only his personal life is treating him well, but the actor's dominating television presence is also another factor that adds fulfillment to his life.
Yannick Bisson's Net Worth
Yannick is undeniably one of the most familiar faces on television screens. Been in the field of acting since 1984, he has appeared in over a dozen of films and uncountable TV series.
Out of all his works, his most notable performance appears to be in the TV drama series Murdoch Mysteries, which aired in 2008 and is still running.
Given his affiliation with hit shows throughout the years, Yannick is reported to have 5 million dollars net worth by CelebrityNetWorth.
Already garnering massive attention for his astounding work, the actor has his fans waiting eagerly for more of his work. And he is soon to appear on-screen starring in the TV film Baking All the Way, where his youngest daughter is also set to appear.