Sports
Younghoe Koo Has the Same Girlfriend Since Middle School! Who Is She?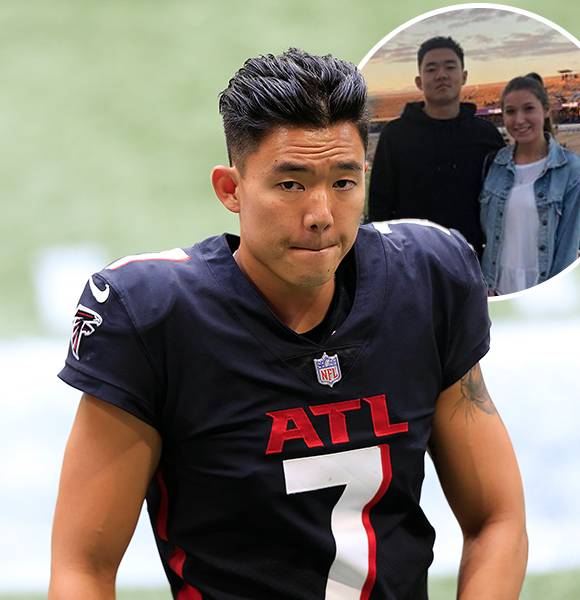 Younghoe Koo is quickly becoming one of the most promising young football players on the fields. His career has seen a few ups and downs along the way, and a lesser-known fact is that his girlfriend was there beside him to support him through it all.
Indeed, the handsome Korean athlete is happily taken and shares a loving relationship with his long-term girlfriend. So who is the special lady in his life, and will we be hearing wedding bells soon? Keep reading to find out!
Who Is Younghoe Koo's Girlfriend?
Younghoe Koo has been in a long-lasting relationship with his girlfriend, Ava Maurer. The 26-year-old sports star has maintained a wonderful relationship with his girl, and their love has stood the test of times.
If you were to rewind back to the beginning of their relationship, you'd have to go all the way back to their middle school days. Yep, you'd be surprised to know that Koo and his girlfriend Ava have been together since eighth grade!
While teen relationships and puppy love do not usually make it past high school or college, Koo and Ava's relationship has become an exceptional case. They've found 'the one' within each other.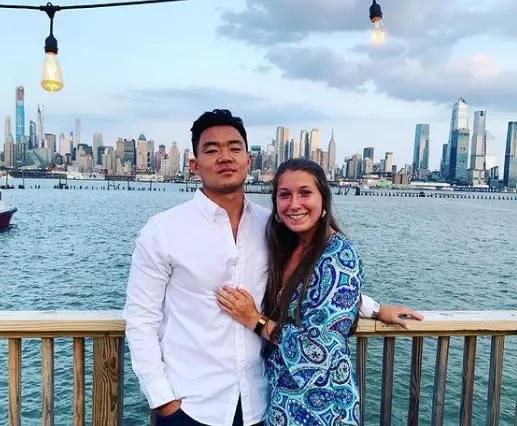 Younghoe Koo With His Girlfriend, Ava Maurer (Source: Instagram)
But the years of togetherness consist of a lot of work that goes on behind the scenes. It's not easy to maintain a stable relationship, especially when you have a hectic career like Younghoe, so how did the young couple manage to pull through?
Ava's supportive nature might have been one of the reasons behind it. Fans may know that Younghoe had a rough patch in his NFL career as he lost his spot in the Los Angeles Chargers in 2017.
He was worried about his future in the sport, but that didn't stop him from trying his best. Moreover, he had Ava's faith in him that pushed him forward. Ava told ESPN,
If something's not going as planned, if he gets cut, that only makes him work harder
"So I knew that although getting cut by the Chargers was upsetting at that moment, it wouldn't stop him," she added. And she was right. Koo made one hell of a comeback, and now he proudly claims his spot as one of the top scorers in the NFL.
Koo has found the perfect woman for him, it seems. However, there is no news of the couple getting married, so it might take some more time for Ava to shift titles from girlfriend to wife.
Furthermore, he is one of the only four Korean players in the league. He moved to the US when he was in sixth grade, and with hardworking immigrant parents, he learned how to stay independent at an early age.
Read more on NFL stars: Darius Slay's Life with Wife - Talks About Being a Teen Father
Ava witnessed that, and she understands where he comes from. "As you are coming from a different country and you're learning, you do have to work a lot for yourself and you lean on yourself a lot more," she said.
Moreover, she found the silver lining inside it, truly reflecting her empathetic and caring nature. "That does correlate to the kicker mentality, because you're not relying on anyone really but yourself to make that kick. You're not throwing the ball and hoping someone catches it. It's you. It's just you." said Maurer.
Fast forward to the present, Koo plays for the Atlanta Falcons, and he's been doing numbers since he joined. "We both felt that this was where he was supposed to be," said Ava about him joining the team.
Overall, Koo has tasted sweet success in his journey and continues to put forward amazing performances. However, he still has a long way to go, and surely, Ava will be with him right by his side through the course.