Besides Yung Lean's staggering net worth, his fans' curiosity about his girlfriend only rises as he maintains a low-key love life.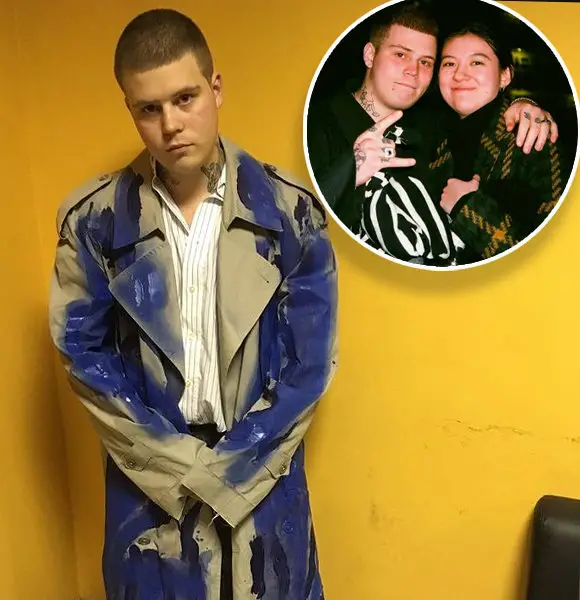 While Yung Lean's millions of dollars net worth earned from his massively successful music career capture his fans' attention, his relationship with his long-term girlfriend remains another attention-grabber.
Though Yung keeps his love life away from social media, one of his fan-made accounts is there to fill all of us up about his blossoming romance.
Is Yung Lean Still With His Girlfriend?
Judging by a fan-made page of Yung, where several pictures of the rapper with his girlfriend, Frida Anderson, are posted, it seems the pair are still together.
On the Instagram page under the name Jonathan & Frida, the devoted fan has been uploading the couple's cozy pictures obtained from various sources since September 2020.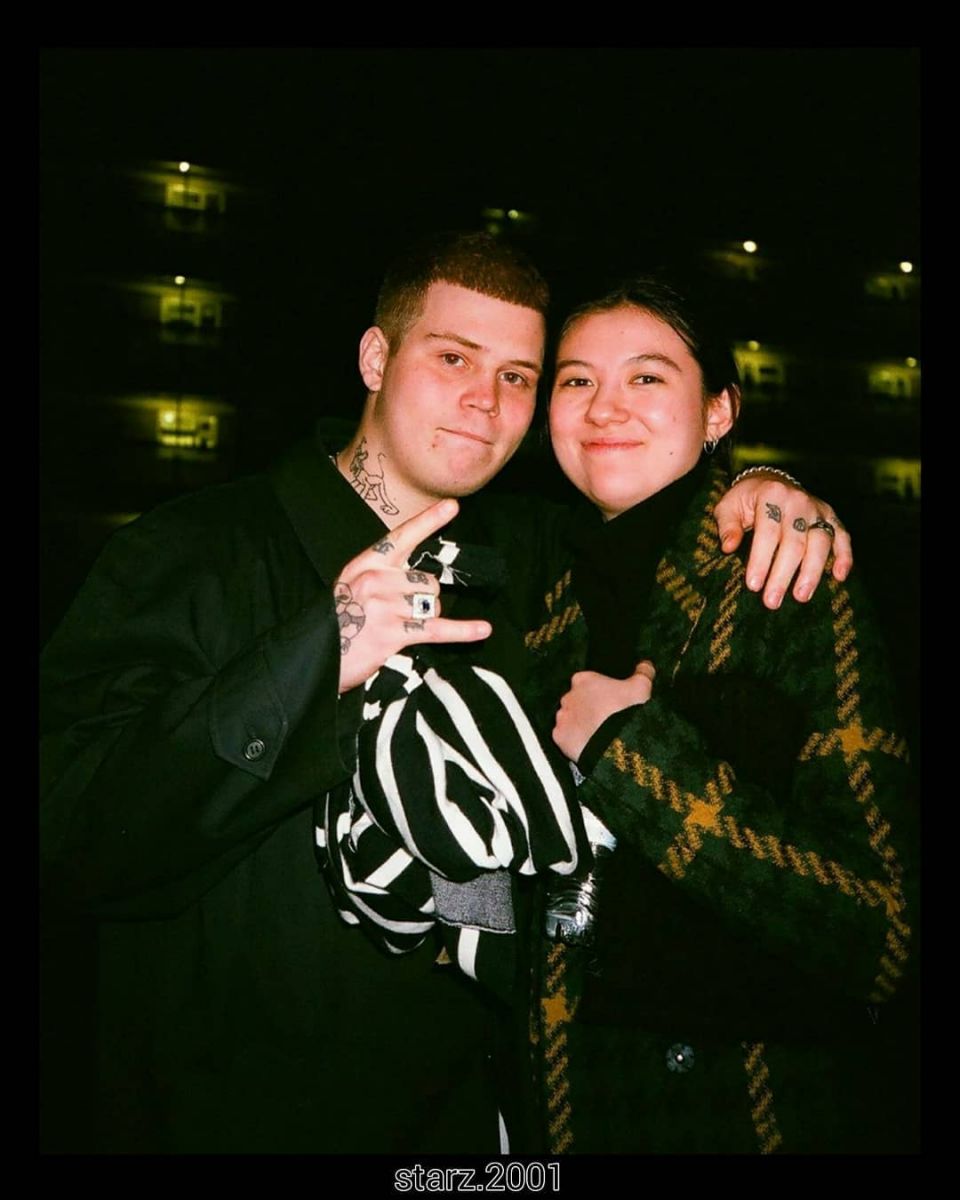 Yung Lean and his girlfriend, Frida Anderson (Source: Instagram)
Moreover, Frida once took to her VK account to share a glimpse of their couple moment with her beau, where Yung is seen planting a kiss on her cheek. However, the post was from 2015, and since then, both Frida and Yung have not uploaded any pictures of them together. 
While they keep their social media presence as a couple to a bare minimum, it's obvious for Yung's fans to be curious about their current status.
But their bond seems to be going strong to this date though they prefer not to display it on social media. Must say, Yung's fan is doing a pretty good job of taming our enthusiasm, with all the updates on his love life on Instagram.  
Besides his somewhat secretive love life, his net worth is sure to turn your head.
Personal life of - Know What Tate McRae Has To Say About Relationship
What Is Yung's Net Worth?
Since 2012, the Swedish rapper has released four studio albums with several songs on notable positions on music charts.
Yung, age 25, has soared to fame since his first hit Ginseng Strip 2002, released in 2013. The song that went viral on YouTube garnered him substantial attention.
As of 2021, Yung has amassed a net worth of 3 million dollars, as reported by CelebrityNetWorth. Besides, one of his primary earning sources includes his YouTube channel, which has surpassed 700 thousand subscribers with over 300 million views on all his video uploads combined.
Based on his YouTube views, his earning is estimated to be over 100 thousand dollars as of the recent date, according to Socialblade analysis.
Adding to his impressive net worth is the sale of his merch which he frequently promotes through his social media. Apart from his staggering net worth, Yung, standing at the height of almost six feet, is also noticed for his intriguing tattoos inked all over his body.
Exploring Yung Lean's Tattoos
To be precise, the rapper has a total of twelve tattoos. The tattoo inked on his right forearm is of a grim reappear with a sickle on its hand.
The next eye-catching tattoo is the cartoon character Pluto inked on his neck while the other side of his neck is inked with a figure of Lucifer.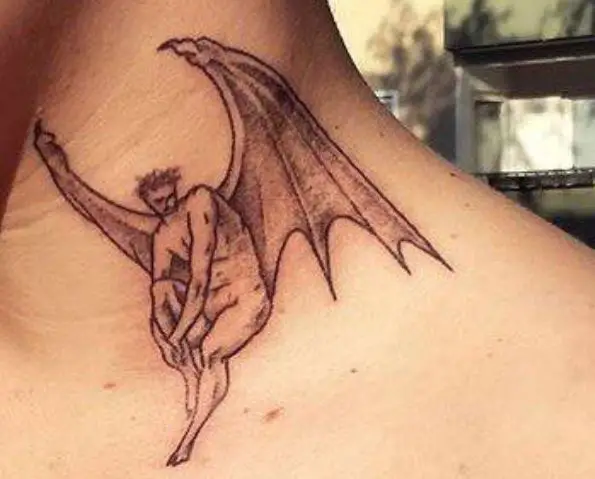 Lucifer tattooed on Yung Lean's neck (Source: bodyartguru)
Likewise, he has a flying eagle tattooed on his chest and in between the words' Sad Boys,' which is the music band he co-founded.
The large tattoos on his forearm are the ones that grab eyes immediately. On one arm, he has inked the year 2001 while the other arm displays 1996, and of course, the number tattoos hold special meaning 1996 is the year of his birth, and 2001 is from his song titled 'Ocean 2001.'