Sports
Amari Cooper Latest Fantasy News & Stats! Trades, Contract, Salary & More
American wide receiver, Amari Cooper has been the talk of both real and fantasy football with his performance getting enhanced in each passing day.
Previously signed to the Oakland Raiders as the fourth overall in the NFL Draft 2015, the young talent showed considerable skills for his latest team, Dallas Cowboys. So, with his value rising every day in the fantasy league, managers might have to allocate a huge budget to hold on to Amari.
Career Profile & Stats; Traded To Dallas Cowboys
Amari, who played football during his high school according to his bio, was unstoppable by the time he reached college. While attending the University of Alabama, he was honored with several accolades including the 2014 Fred Biletnikoff Award and even succeeded in winning multiple competitions with two SEC Championships, and a BCS National Championship.
In the 2015 NFL Draft, he was selected as the fourth overall by the Oakland Raiders. During the 2015 season, Amari played 16 games and scored in 15 of them with his stats showing 72 receptions on a total of 1070 yards averaging one reception for every 14.9 yards.
He played three more seasons for the team and after his contract ended, he was traded off to Dallas Cowboys in October 2018. He is set to earn a salary of $13.92 million in 2019 via a four-year contract with a one-year extension option.
More NFL Players:- Dak Prescott Stats & Latest Contracts | Girlfriend Info, Salary & Facts
Amari's trade came immediately after he suffered an injury against the Seattle Seahawks on 14 October 2018. During the game, he experienced as he got hit by Bradley McDougald and was put on a protocol for a few days. However, the athlete, who stands at the height of 6 feet and an inch and has a weight of 210 pounds, swiftly recovered.
The career stats now show promising figures of the young player, who ages 24 as of January 2019. His stats include a total of 278 receptions, 3908 receiving yards while averaging one reception for every 13.88 yards covered, 351 long receptions, 25 receiving touchdowns, and seven rushing attempts.
His successful career also enhanced in the Fantasy Football League as he earned 49.7 points earlier in December 2018, despite being traded off from his former team, Oakland Raiders.
Dating Psychiatrist Girlfriend; Parents Details
Apart from a promising career in football, Amari maintains a loving relationship with his girlfriend, Destiny Jones, a psychiatrist, who graduated from Alabama State University. Although the couple has kept their romance low-key, it is believed that they started dating since 2015.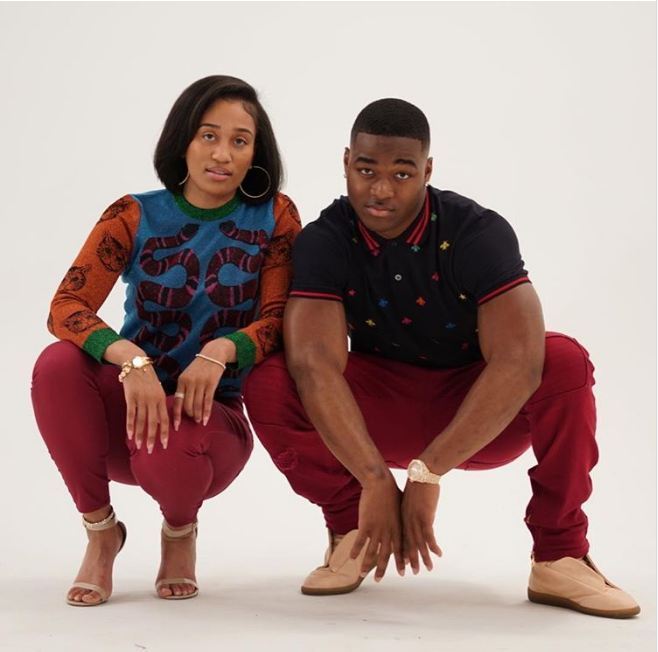 Amari Cooper photoshoots with girlfriend Destiny Jones in April 2018 (Photo: Amari Cooper's Instagram)
Further, Destiny has been spotted on Amari's games for supporting and rooting her man.
New Blossoming Romance:- Kenny King Is Dating! Bachelorette Alum's New Girlfriend London Ferris
Not only a loyal boyfriend, but Amari is also a loving son to his mother. Even though he hasn't shared many details of his father, he is close to his mom, Michelle Green. Amari, who grew up extremely poor and didn't even own a car until his football career took off, repaid his mother with a home and a car of her own in 2017.