Sports
Brian Boyle says He Had an Awakening Trade! All Details About His Stats That Had Him A Contract With Devils
NHL has witnessed legends and their legendary tasks while many players have their own exciting stories that make NHL a profound tournament. One of such stories is a story of a left shooter player, Brian Boyle.
Brian Boyle, who is an American professional ice hockey player, fondly remembers being a part of an interesting trade in early 2017. While Brian has gone through several trades, he recalls the trade with Toronto Maple Leafs in a significant manner. So, what excites the current center player of the New Jersey Devils about that event? Stick around to find out!
Brian's Career And His Enrollment In Trades:
The ice hockey career for Brian commenced from the 2003 NHL Entry Draft when he got drafted in the first round, 26th overall, by the Los Angeles Kings. He then played four regular-season games at Boston College till 2007 and had 140 points (65 goals and 75 assists).
However, he made his professional game debut only in 2007 with the King's American Hockey League (AHL) affiliate, the Manchester Monarchs, in 2007, and his NHL debut with the Kings against the New Jersey Devils on February 2, 2008.
Brian, 32, is 6 feet and 6 inches tall. He has an NHL career stats of 169 point (93 goals, 76 assists) and 488 penalty minutes in 624 regular-season games with the Maple Leafs, Lightning, Rangers and Kings, and 28 points (15 goals, 13 assists) in 106 career Stanley Cup Playoff games.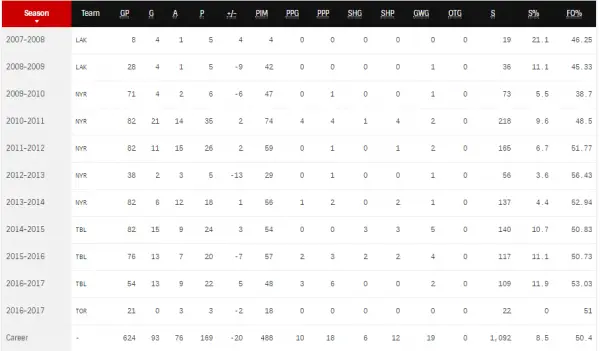 Caption: Career stats of Brian as per NHL.
Photo Credit: nhl.com
The trade of February 2017 is something that Brian calls an engrossing incident, as he got the trade information through a call when he was napping.
It was indeed an awakening call for him to inform him about the trade, as he got traded to the Toronto Maple Leafs for center Bryon Froes when he was having rest to play for the Lightning against Ottawa Senators at Amalie Arena.
Well, he has his own words for expressing the situation.
"It's interesting when you get woken up from a nap expecting to play and you're no longer with that club. It's definitely a feeling I haven't had yet as a player in this league, but I'm pretty sure most people have gone through it. It's a lot of different things; do I start packing a bag, do I take a shower? It's different."
The player is recently on a two-year contract with the New Jersey Devils, which is a grand deal of $5,500,000. In 2017-18, Brian will earn a base salary of $2,500,000 and a signing bonus of $500,000, which makes a capital hit of $2,750,000.
Brian's Family Background:
Brian Boyle belongs to an Irish-Catholic family in Hingham, Massachusetts, U.S., the heads of which are Arthur Boyle and Judy Boyle. The family is indeed an extended one, consisting of thirteen children of the couple and their grandchildren, which makes Brian one out of thirteen siblings.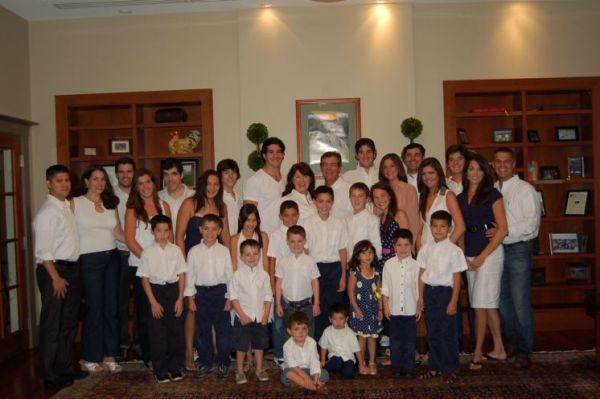 Caption: Brian amid his extended family.
Photo Credit: tampabay.com
Moreover, Brian got married to a model Lauren Bedford in July 2014 after a year of their engagement that happened in August 2013.
They welcomed a baby boy Declan Gabriel Boyle on May 19, 2015, an off-day during the Eastern Conference Finals.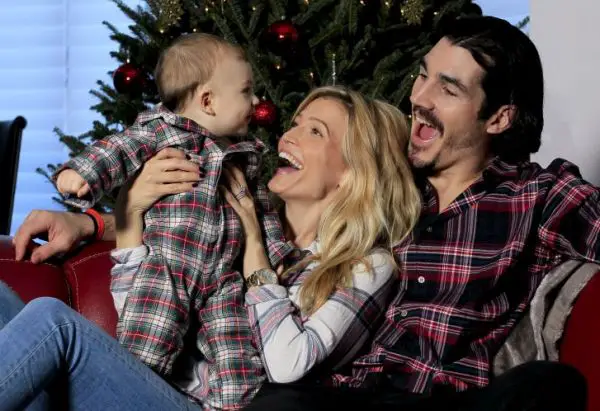 Caption: Brian, passing a joyous moment with his wife and son.
Photo Credit: tampabay.com
The 32 years old Brian is now at the initial phase of his contract with the Devils, while there are a lot more to come from the player this year and the later.
Stay with us for the most recent games' updates of Brian Boyle!