Sports
Utah Jazz's George Hill Out On The Game With Nuggets Because Of His Injury! His Contract Details And Personal Life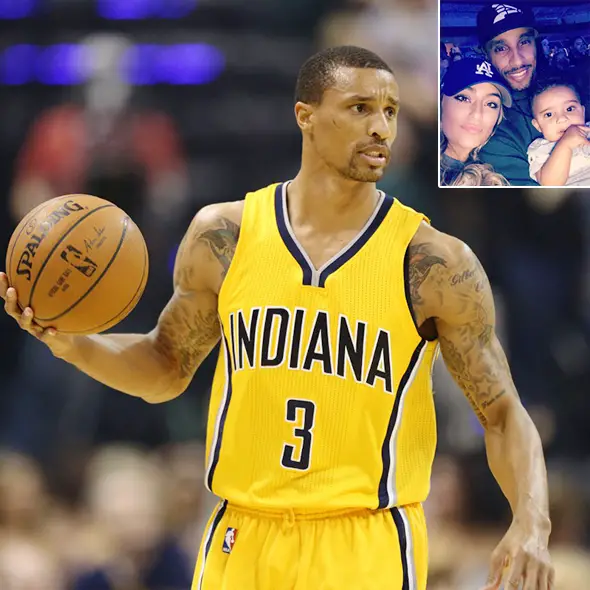 The most painful moment for any sportsperson is to miss games with an injury. Same goes with NBA Utah Jazz's star player George Hill. It has come as a surprise that Hill missed many games this season despite being Utah Jazz's talisman.
Apart from his playing career, what about his personal life? What about his contract details? We'll follow it up with you!
An Injury Prone Career!
Playing just 11 games this season for his new team Utah Jazz, George Hill's career hasn't been as expected for the new team. He was out with an injury against Denver Nuggets this week. His sprained toe seems to trouble his playing days as he suffered earlier in November against Houston Rockets. The length of harm is still unknown.
Hill won't be available against Miami Heat as well. It won't be false to say that Utah Jazz is missing the leadership and charisma of George Hill. 
Jazz coach also deals with high profile injuries including Burks (ankle rehab) and Favors (knee bone contusion). Jazz coach Quin Snyder, who has been dealing with multiple injuries said:
"He's out; we've got to deal with the hand we're dealt."
Moreover, he added:
 "We're in the same boat we've been in and would like to have everybody, but we don't, so we've got to figure out a way to maximize that opportunity."
Hill had been in excellent form since returning from a right thumb injury that kept him out for eight games where he averaged 19.7 points on 52 percent, and it included shooting the past four games.
Hill is one heck of a man in Utah Jazz and has only made everyone's life better in the team. Hill, 30 has brought charisma, belief and leadership on the team. Hill's teammate Rudy Gilbert had nothing but praises for the guy. He said:
"I knew he was a good defensive player, a team player, an unselfish guy; I thought that was great for our team. A guy that's tough and unselfish and can shoot the ball and create. He can do a lot of things. I knew he was a very good player."
Hill has been exceptional this season, and his stats proves that. You don't get praises from Joe Johnson, a 16-year veteran player and said that Hill has been terrific this season.
A family man: George Hill
NBA star George Hill has a child with his girlfriend, Samantha Gracia. Hill and his longtime girlfriend Samantha Garcia are blessed with a baby boy on January 16, 2016. Both couples are living together as a live-in relationship but aren't married. The question arises, when do they be officially pronounced as a husband and wife?
George Hill signed a five-year contract worth Indiana Pacers worth $40,000,000 contract and will earn a base salary of $8,000,000 in the 2016-17 season.