Sports
Jason McCourty Signed A Deal With Cleveland Browns After Failing To Revamp Existing Contract
Jason McCourty Signed A Deal With Cleveland Browns After Failing To Revamp Existing Contract If you are a fan of American Football, you must be excited to know that the Cleveland Browns have signed cornerback Jason McCourty. The deal took place on May 16, 2017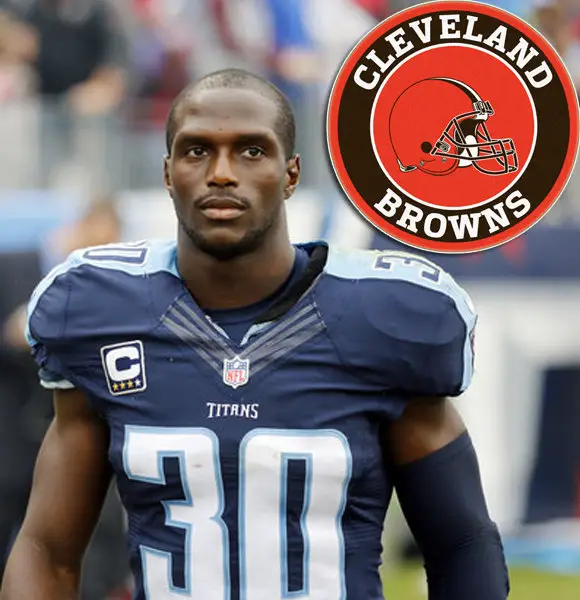 If you are an enthusiast of American Football, you must be excited to know that the Cleveland Browns have signed cornerback Jason McCourty. The deal took place on May 16, 2017.
Ian Rapoport of NFL.com reported that Jason had visited the Browns a while back and that is what first indicated that the Browns had their sights firmly set on having Jason in their team. 
Courtney Fallon of NFL Network also reported the two-year deal is worth a total of $6 million including $2 million guaranteed. 
This news came after the Tennessee Titans released veteran cornerback Jason McCourty after the two sides (Titans and Jason) couldn't agree to a revamped contract. He then tweeted his departure from the franchise that he served for eight long years.
Moreover, Titans' GM Jon Robinson hailed Jason's contribution towards the team and said in a statement,
"I have a ton of respect for Jason and what he has meant for this team and accomplished in our community in his eight years with the Titans. He is a true professional and a leader for his group and for the team.

We wish him nothing but the best moving forward. Ultimately, we did what was best for both sides. We talked about having him back this season, but neither side could find the right solution, so we are each going our different ways. I want to thank him on behalf of the organization for his time here in Tennessee."
Earlier this year, Jason's twin brother Devin McCourty who plays for the New England Patriots expressed his will to make Jason a patriot.
During April 2017, Devin said,
"I'm excited for him.I was hoping he would be out of Tennessee a couple years ago just to experience something different. I think obviously now everyone is saying 'he's going to come here, he should come here.' But you never know. I hope we're interested in him."
Devin then added,
"Like I've said before, we've loved to play together, but I think first and foremost, he has to do what's kind of right for his family and where he could actually play and be out there playing. He's not at the point in his career where he just wants to sit on the bench. He wants to get a chance to get out there and compete."
Jason also explained why he chose to sign with the Browns rather than the Patriots.
"I think there was definitely mutual interest. Me and Devin have never hid the fact that us playing together would be a dream come true. My mom kind of has hinted at that since we both got into the league. She knows it would be a lot easier only having to travel to one city during the season."
He also added,
"I think there was definitely mutual interest, but to be honest, the Patriots are kind of set at cornerback. They have a lot of talent in that room. There really wasn't room for me. Me and Dev talked about that and that's just the way of the league. I'm excited about the opportunity I have in Cleveland to work with those guys."
Jason's Injury Concerns, His Stats, and Net Worth.
A professional athlete's life is always injury prone, and the same can be said about Jason as he has had his tussle with injury concerns.
In 2015, Jason suffered a nagging hamstring injury that proved decisive for his season and had to be sidelined for the rest of the season. But he came back strongly the next season and showed how much tough he is on and off the field. Also, his capability on the pitch is well documented by his stats which are staggering.

Caption: Jason McCourty's defensive stats.
Photo Credit: espn.com
These numbers show how good he is when it comes to playing the game he loves and that has resulted in him drawing massive attention from the fans and salary from his team owners. As a result, he has accumulated a splendid net worth of $8 million.
Stick with our magazine for the emerging updates on Jason McCourty!