Sports
NHL's Nate Thompson Get Back On Rick After Critical Injury! Has Some Flings Like a Dating Affair Besides Hockey?
Nate Thompson is an American professional ice hockey player, who fascinates the viewers with his skills of delivering the hits. Besides, he has played significant roles in several games to lead his team to victories.
One of his epochal contributions was to nudge Anaheim Ducks into the second-round series against the Edmonton. It was him who successfully came back from injury to take the Ducks into the second-round of the playoffs while playing against the Edmonton Oilers.
Well, apart from excelling as a hockey player, Nate has a romantic personal life, as he is found having a few dating flings. He is not just a player, but a beau of someone too. So, who is she and what is their relationship status? Today, we'll get to know both: a professionalist and a romantic Nate!
Nate Thompson's NHL Stats And Contract Details:
Forward Nate Thompson is recently associated with the Ottawa Senators, as he signed a two-year, $3.3 million contract with them on July 1. As per the contract, he will earn a base salary of $1,650,000, while carrying a cap hit of $1,65,000 for the season 2017-18.
The Boston Bruins selected Nate in the sixth round (No.183) in the 2003 NHL draft, and since then, he has made his appearance in several leagues including AHL, ECHL, and WHL.
He has 111 points (48 goals, 63 assists) in 550 regular-season games with the Ducks, Bruins, Lightning and New York Islanders. Moreover, he has six points (2 goals and four assists) in 17 Stanley Cup Playoff games.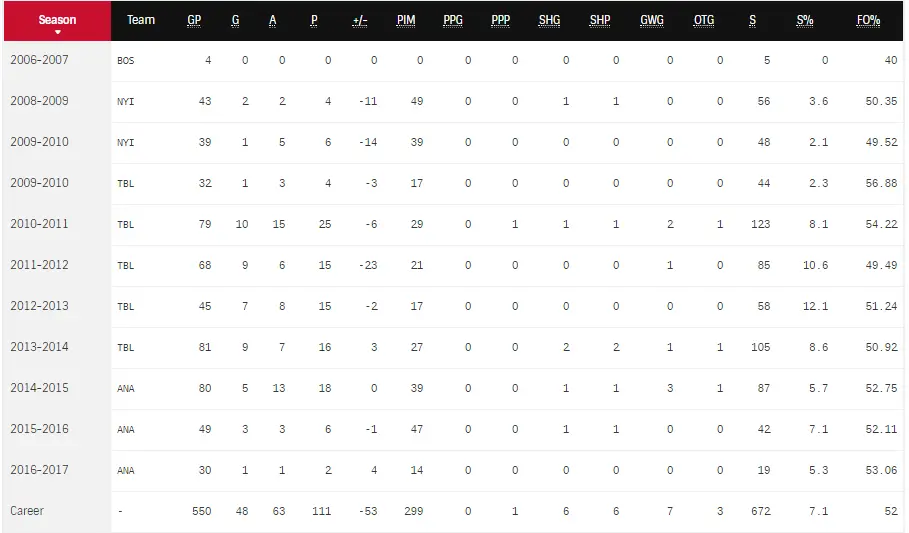 Caption: Nate Thompson's stats as per NHL.
Photo Credit: nhl.com
Nate suffered a hairline ankle fracture late in the second-round series against the Edmonton. But despite the injury, he continued to play during the Duck's playoff.
The injury doesn't seem to hold him back out of the game action, that shows the strength he possesses!
Is Nate Making A New Connection After His First Unsuccessful Marital Life?
Nate Thompson got into a conjugal relationship with Cristin Moira Stuart in 2013 and lived together for two years.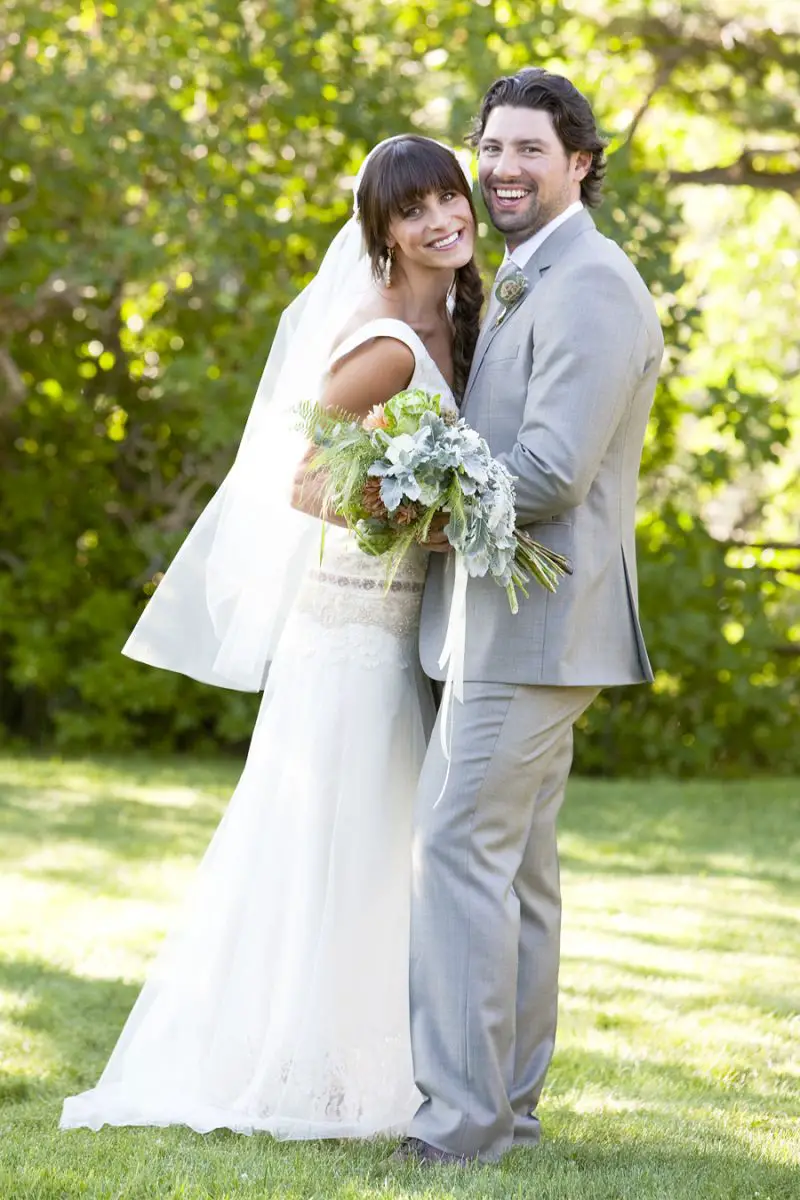 Caption: NHL star Nate makes a picture perfect moment with his ex-wife Christin at their wedding in 2013.
Photo Credit: stylemepretty.com
However, on February 27, 2015, he filed for divorce from his unemployed wife, who was six months pregnant with their boy Teague Thompson. He even asked for joint legal and physical custody of the unborn child, and moreover, he requested Cristin to pay her own legal fees.
However, the little boy, Teague now seems to be living with his dad, as he makes a frequent presence on Nate's Instagram.
The father of single son Nate later got linked to Flip of Flop star Christina El Moussa, as E! News confirmed their dating affairs in March.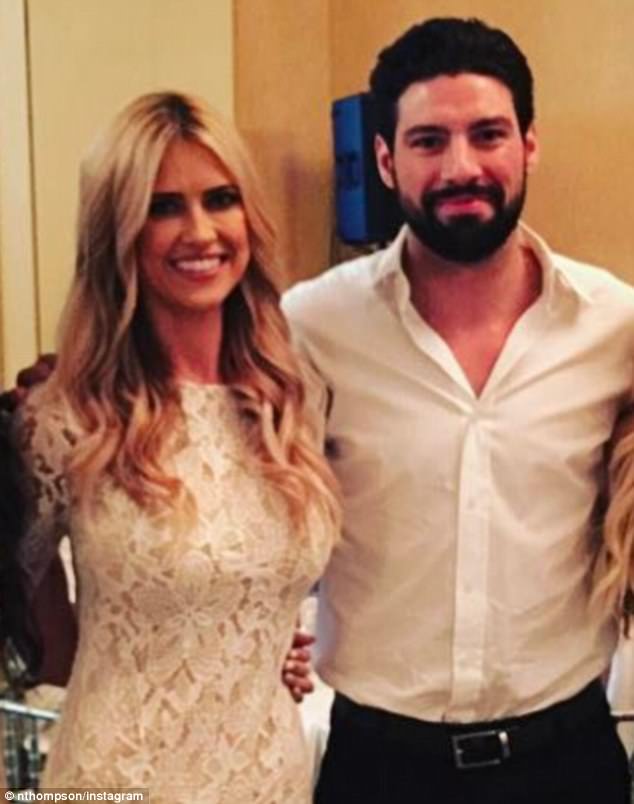 Caption: Nate in a casual meet up with his rumored girlfriend, Christina.
Photo Credit: dailymail.com
However, it was proved to be just a rumor, as a representative for El Moussa cleared up the things and told ET that they are "just friends." The sources of ET further said:
"Nothing dramatic happened -- it was super casual from the start, and they were never an official couple to begin with. Bad timing on both their ends never really let it evolve into something serious. They remain friends and there are no bad feelings between them at all."
A source close to Nate also said that the pair had gone on a couple of dates. While Christina told ET:
"Honestly a relationship is the farthest thing from my mind right now," she said. "It's not even on my radar."
As per ET, the two called the things off two days before the news of their dating broke. Currently, Nate is back with his ex-girlfriend, Sydney Kaplan, who is a Pilates instructor.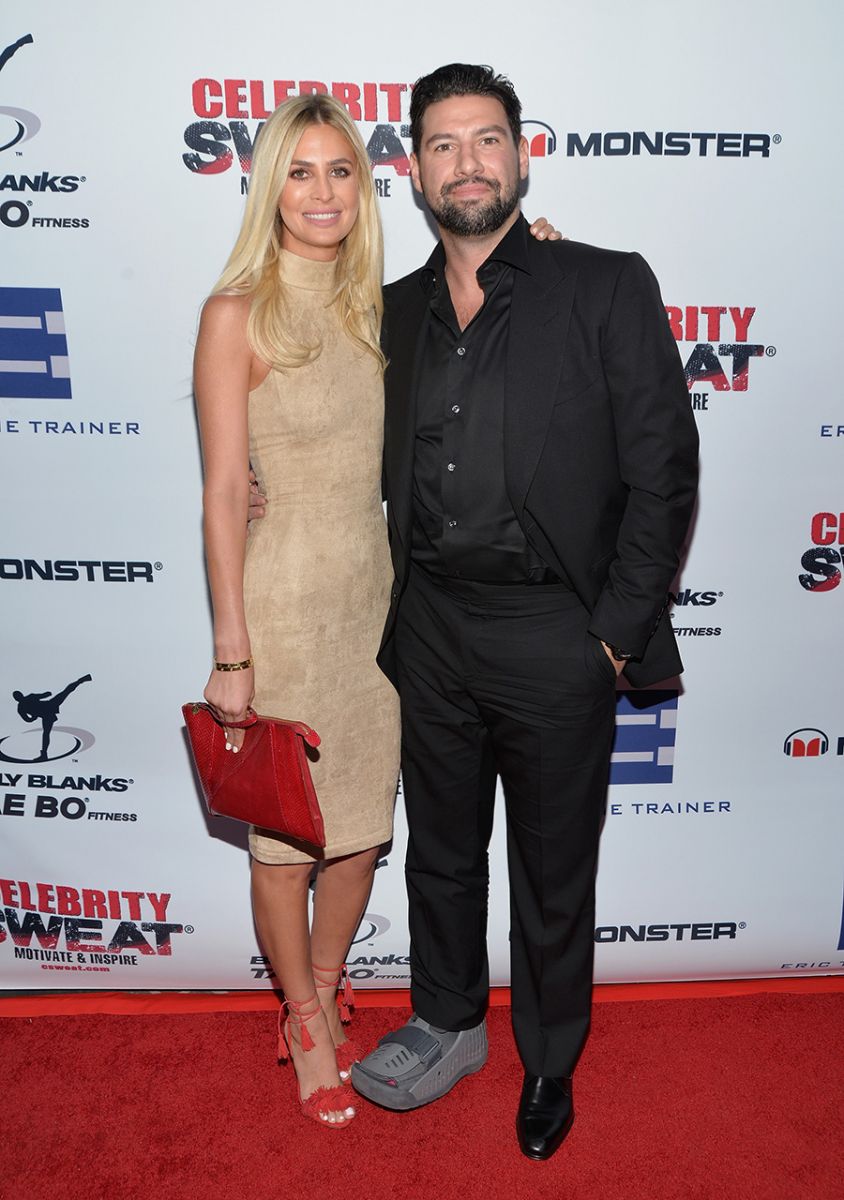 Caption: Nate paired up with Sydney Kaplan, making an appearance at the ESPYs' after-party, last July.
Photo Credit: etonline.com
It seems like a mixed-up situation, for now. Nate, however, is still in search for a stable relationship.
Stay with us for the emerging updates on Nate's career and relationship as well.