Sports
Record Breaking Boxer Muhammad Ali's Intriguing Stories and Wiki
Muhammad Ali will always be remembered as the greatest the boxer the world has ever seen. Born in Louisville, Kentucky on January 17, 1942, he recently passed away at the age of 74. Ali was not only fighter in the ring but also outside the ring, fighting against various political issues including Racism.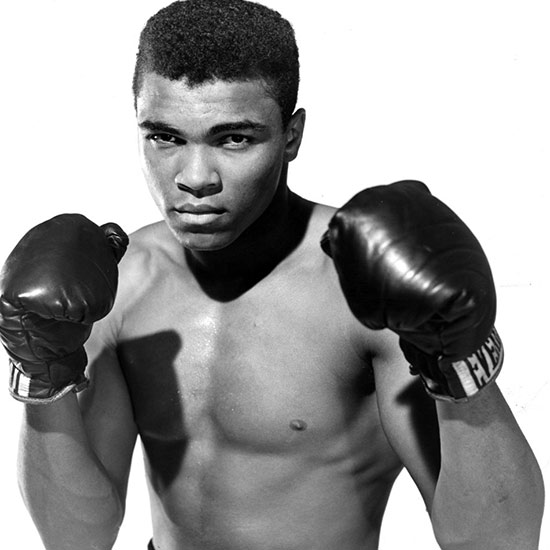 Quick Information
Relationship Status

Married

Eye Color

Black

Hair Color

Black

Hair

Short

Weight

107 kg (236 lbs)

Height/ How Tall? 6'3" (1.91 m)
High School

Central High School

Net Worth

$50 Million

Dating/Affair

No

Gay

No

Ex-Wife

Khalilah Ali (m. 1967–1976), Veronica Porché Ali (m. 1977–1986), Sonji Roi (m. 1964–1966)

Divorce/Split

Yes (Thrice)

Wife/Spouse

Lonnie Ali (m. 1986–2016)

Date of Birth B- 1942-01-17, D- 2016-06-03
Daughter/s

Laila Ali, Maryum Ali, Rasheda Ali, Hana Ali, Jamillah Ali, Khaliah Ali-Wertheimer, Miya Ali

Son/s

Ali Jr., Asaad Amin

Brother/s

Rahman Ali

Mother

Odessa Grady Clay

Father

Cassius Marcellus Clay Sr.

Ethnicity/Race

African-American

Zodiac Sign

Capricorn

Nick Name

The Louisville Lip, The Greatest, The People's Champion

Birth Name

Cassius Marcellus Clay Jr.

Profession

Professional Boxer

Birth Place

Louisville, Kentucky, United States

Nationality

American
Muhammad Ali will always be remembered as the greatest, the boxing world has ever seen and probably never will. Born in Louisville, Kentucky on January 17, 1942, he recently passed away at the age of 74. Ali was not the fighter only in the ring but also outside the ring as he fought against various political issues, including Racism.
It wasn't just his movements inside the ring that were fast but also his mouth. He famously said, "Float like a Butterfly, Sting like a bee. The hands can't hit what the eyes can't see" before his first Heavy-Weight Championship fight against Sonny Liston in 1964. This showed his confidence as a boxer and his skills as a poet. Such rhymes in his speeches led him to be recognized as "The First Rapper" by many.
Here is his interview before the Liston fight:
Nicknamed 'The Greatest', here are some account of the best stories and encounters of Mohammad Ali's remarkable life. 
1. An Encounter with a Flight Attendant:
Thomas Hauser, Muhammad Ali's biographer for the book 'Muhammad Ali: His Life And Times' recalls an anecdote in an article for The Guardian. He and Ali were on a flight from Washington to New York. The plane was ready for takeoff when a flight attendant approached Ali and asked, "Mr. Ali; Please buckle your seatbelt."
As expected, Muhammad Ali replied in his confident manner, "Superman don't need no seatbelt."
However, the response from the flight attendant was so good that it even left the Louisville Lip (Ali's other nickname because of his quick, sharp remarks) speechless.
The Flight Attendant replied, "Mr. Ali. Superman doesn't need no plane."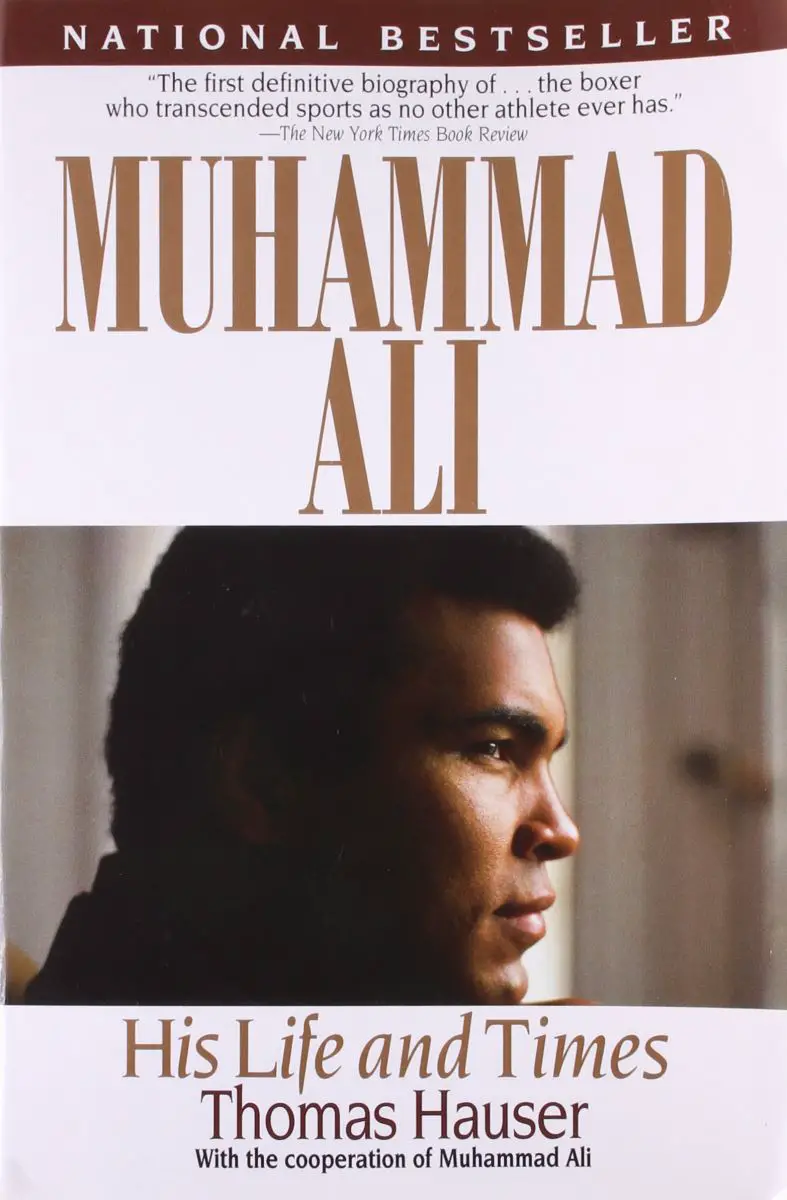 2. The Creation of the Shortest Poem in the English Language:
'Lines on the Antiquity of Microbes' is widely considered the shortest poem in the English Language. But George Plimpton, an American journalist, remembers Muhammad Ali delivering an even shorter poem.
'Lines on the Antiquity of Microbes' was
"Adam
Had'em"  
Plimpton talks about the speech Muhammad Ali gave at the 1975 Harvard seniors commencement ceremony. Ali spoke to about 2000 Harvard graduates telling them how they had got the chance to learn and that he had not. He said that with this learning they had to go out into the world and change it and make it a better place.
Plimpton said that the speech was 'moving and funny' at the same time. The end of the speech was received by a huge uproar, and then Plimpton says, "Someone shouted 'Give us a poem" and everything quieted down.
Ali's reply for the request was simple in words but complex in its meaning. He said:
"Me?
We! "
The interview where Plimpton mentions, this story is here.
Caption: Plimpton on Ali's Me, Whee! By Guanabee
3. A Late Meeting with 3 Gorgeous Models:
Any normal person would be nervous and excited if he was called into a hotel room by 3 gorgeous models? But not Muhammad Ali. Ronnie Nathanielsz, Ali's press liaison for 'The Thriller in Manila' fight against Joe Frazier recalls in an interview with BBC.
Nathanielsz says that they were at a party hosted by the Araneta family, the owners of the Coliseum where the fight was going to be held. There Ali met 3 beautiful models who invited him to their room after dinner. So after dinner, Ali and Nathanielsz go up to the models' room. There, Ali, asks for some orange juice, sits down on a sofa and starts preaching about Islam to the models until 3 o'clock in the morning.
Upon returning to his suite, Muhammad Ali says to Nathaneilsz, " I fooled them, didn't I?"
4. Going Downtown for a meal:
On an interview in a British Television Talk Show, Muhammad Ali talked about racial discrimination. But the most interesting part came when he talked about going downtown to have a meal.
The story takes place right after Ali won the Gold Medal in the Rome Olympics. As the story goes, Ali believed that he had made the nation proud by being the champion of the world. So, he decides to go and eat downtown (at that time black people couldn't eat downtown). He goes into a restaurant and sits down. He starts to order, "a couple of coffees, a hot dog" when the lady taking his order interrupts him by saying, "We don't serve Negros."
Ali, getting mad, says," I don't eat them either!"
5. Ali's recipe for life; How he wanted to be remembered:
In an interview with David Frost, Muhammad Ali gave one of the most inspiring speeches about life and how he wanted to be remembered.
David asked Ali, "What would you like people to think about you when you've gone?" With exuberance, Ali replies the following.
"I would like for them to say:
He took a few cups of love.
He took one tablespoon of patience.
One teaspoon of generosity.
One pint of kindness.
He took one quart of laughter.
One pinch of concern.
And then, he mixed willingness with happiness.
He added lots of faith.
And he stirred it up well.
Then he spread it over a span of a lifetime.
And he served it to it to each and every deserving person he met. "
Muhammad Ali was turned into boxing by boxing coach and police officer Joe E. Martin. Ali had his first professional fight on October 29, 1960. In 1963, he won his first Heavy Weight Championship as the youngest person to do so. By the time he retired in 1981, he had managed to win some historic fights, including 'The Rumble in the Jungle' against George Foreman and 'Thrilla in Manilla' against Joe Frazier, and managed to be a 3-time World Heavy Weight Champion. I truly believe that Muhammad Ali was "The Greatest."