Sports
WNBA's Legendary Player Tina Thompson: What is She Doing After Retirement? Plus, Married life, Husband, and Son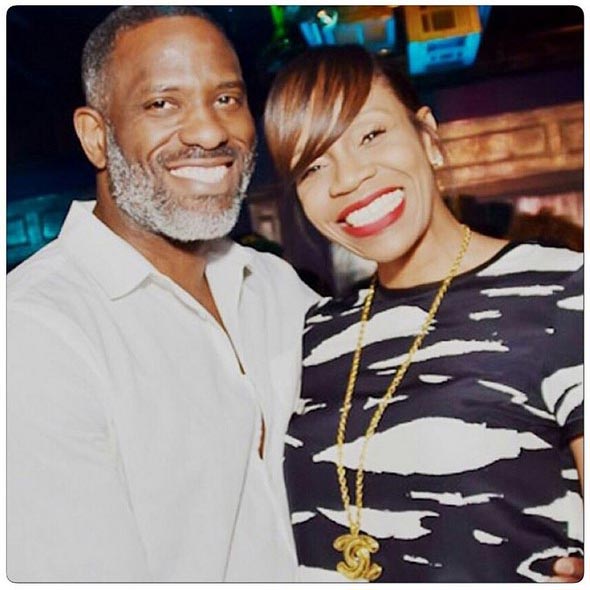 Since the moment Women's National Basketball Association (WNBA) was first inaugurated in 1997 with the motto "Expect great", there used to be this one particular thing in common every season till 2013. It was the name of Tina Thompson reverberating in the stadium.
Commencing as the first draft pick of the WNBA history, this American basketball player evolved to build a remarkable legacy of her in the fraternity as all-time leading scorer.

Caption: Tina spent 17 years in basketball career playing for 3 different WNBA teams and the USA.
Source: goodwinssport.com
The Legendary career of Tina Thompson
Although she played alongside the WNBA great Lisa Leslie during her high school and college, it was her brother TJ and friends who used to be her initial playmates in her hometown West Los Angeles. The prodigy at Morningside High School with 1500 points and 1000 rebounds would go on to pursue her collegiate career at the University of Southern California.
In WNBA, Thompson was the vital constituent of the Houston Comets dynasty who won four consecutive WNBA championships between 1997 and 2004. In her course of being voted among the top 15 players in WNBA history, she has nine WNBA All-stars, 3 All-WNBA First Team entries, a WNBA ALL-Star MVP and record points of 7448.
When the comets got disbanded in 2008 owing to the absence of new ownership, she went on to play for the Los Angeles Sparks and eventually her final destination Seattle Storm in 2012. Thompson has the reputation of having odd superstitious beliefs that range from an after the shoot-around shower to wearing lipstick.
The gifted power forward with the tendency of attempting frequent 3 pointers excelled everyone else as her 3 point field –goal percentage could soar to 0.417 at times. The two-time Olympic gold medalist with the USA started her international duty earlier than WNBA and was the significant part of the team till she called her time. 
Her Status are spectacular:
Bidding Farewell:
As the last original player of the franchise, she finally hung her boots on September 14, 2013, following a touching farewell ceremony.
"I could score 30 points a night, and it would not change my decision. As great as it looks -- I know some people think I could play five more years, and I appreciate the confidence -- but you do not wake up with me in the morning. You are not there when I swing my legs over the bed and put my heels down. Your opinion would change."  

- Tina Thompson
Watch What she have to say about how her career was:
What has she been doing since her retirement?
Having been on the Basketball courts for 17 long years, Thompson couldn't keep herself away from the charm of this wonderful game even during her post-retirement phase. She was asked to render her coaching and experiences as an assistant coach for the Longhorn women's basketball team at the University of Texas. And she readily agreed to kick off her second phase in basketball with collegiate coaching since 18 March 2015.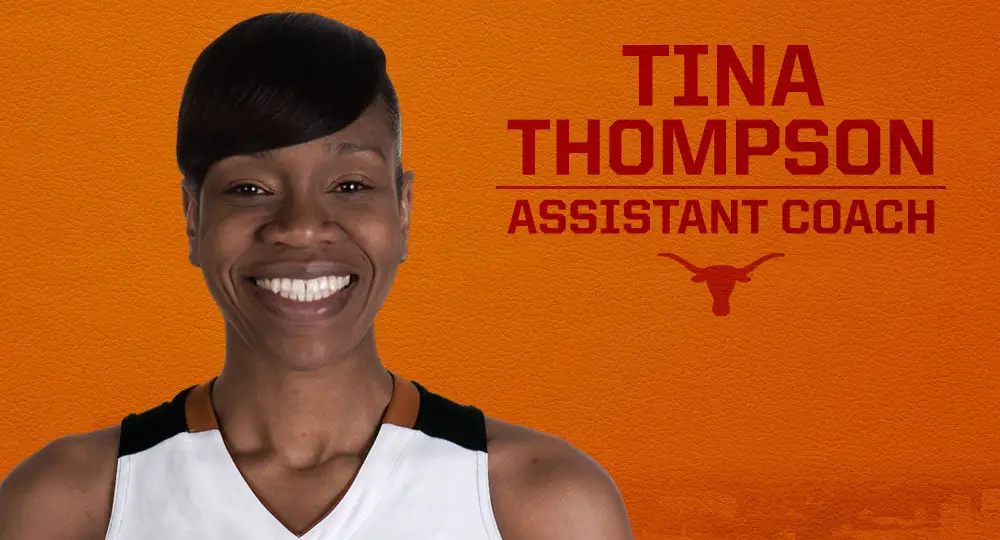 Caption: Longhorn hired Tina as assistant coach.
Source: edgecast.com
Announcing through school's official release, she expressed her emotions, "It feels great to be a Longhorn. The tradition of pursuing excellence at UT is very much how I live my life. it is about creating opportunities for young women who can be successful in basketball and long after their playing career. I'm really excited to start working with a dynamic staff that is fully dedicated to the pursuit of excellence for our student-athletes and the program."
Caption: Tina Thompson on Longhorn Network talks about her all new role [May 21, 2015]
Fitting into the role of wife and mother:
The married life of Tina Thompson is a vague one.
She was rumored to be in the relationship with Damon Jones, a former American professional player and current shooting consultant at the Cleveland Cavaliers.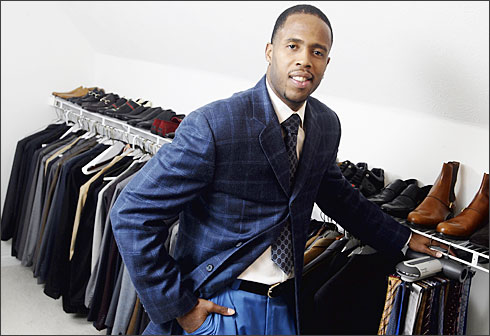 Caption: Damon Jones used to play for Cavaliers and is seen around boasting about his fashion sense
Source: ustoday.com
When the world was still wondering about the authenticity of dating and married rumors, an announcement from Thompson in 2005 regarding her pregnancy with apparent husband Damon Jones shook the world.
"I am excited to announce that Damon Jones and I will be having a baby. Our due date is in mid-to-late May, so I fully intend to return to play this upcoming season. I will be more than happy to address questions on basketball throughout this exciting time, but I plan to make this experience an intimate one as only a mother can hope for with a child; one that my family and I can cherish."

- Tina Thompson
She would later give birth to her beloved son Dyllan who would be beside him throughout her career as her foremost priority.
I feel like it's worked out perfectly," Thompson said in an interview with ESPN's Michelle Smith. "He's been able to experience things that kids just don't have the ability to experience. It's his reality. He is friends with LeBron [James] and Dwight Howard. He hangs out with Chris Paul. He gets to see people for who they are. He knows they are exceptional players, but he doesn't want their autograph. He's close with Sue and Diana [Taurasi]. He just has these experiences and they are very normal to him. He realizes it and he loves it, but he's not affected by it."
Such a lucky guy isn't he?

Having Being blessed with becoming a mother, she has entered a whole new level in her life. Having being achieved so much in her professional life, she now has been on track to winning it all in the personal front of her life as well. Here she shows how much she loves her child and his presence in her life.
"When he wins, I win." the caption says it all. She is a true champion on and off court, isn't she? However, she has been that vocal about her relationship with her husband as she is likely to be keeping that thing to herself which she is entitled to.