Entertainment
Who is Hoda Kotb? Divorced With Egyptian Ethnicity Tennis Coach husband in 2007
Hoda Kotb is a known name. Aside from being the co-host of a very famous show, Kotb is also known to be an inspiration for winning over Cancer. However, not much is known about her personal life. It turns out that she is a divorcee, Know about her ex-boyfriend and also her present relationship status.
Who Is Hoda Kotb?
She was born in the United States but her parents were Egyptians. They have lived in Egypt for years and in Nigeria as well. She is the recipient of a Daytime Emmy award in 2010.
Hoda Kotb is the co-host for 'Today Show's fourth hour alongside Kathie Lee Gifford. She has also been a correspondent for 'Dateline NBC' from 1998. She is also the author of the New-York Times Best-seller, 'Hoda: How I Survived War Zones, Bad Hair, Cancer, and Kathie Lee' that came out in October 2010.
Married Life, Husband, and Divorced:
Hoda Kotb was once married in 2005 to Burzis Kanga, but she couldn't be his wife for very long. As only two years later since the marriage, the couple went through a divorce. Hoda Kotb told the viewers of 'Today' on February 14, 2013, during Valentine's Day. It was a time when love is in the air, well not for a few people including Hoda.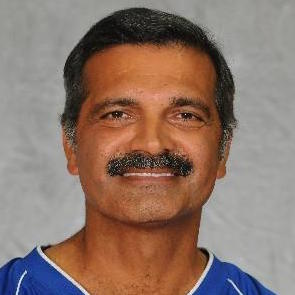 Caption: a picture of Burzis Kanga
Source: wikipicky.com
She told us that she had been married on Valentine's Day. Just before you start going, "awww" hear what Hoda further added, ""Wait — it gets worse. And we signed our divorce papers on Valentine's Day." She said as she asked, "Do we have drinks?" looking fanatically around to soothe herself with a drink.
Who wouldn't after saying something like that on national TV? Anyway, she was only married once so she must have been mentioning Burzis Kanga who used to be the tennis coach of the University of New Orleans. He is not that famous, so we don't know his current situation, but he appears to be of mixed ethnicity.
Boyfriend and Getting Dumped:
After divorcing Kanga, she dated a lawyer, Jay Blumenkopf, for a while until she revealed that they had broken up. He dumped her because he didn't see a future with her. She revealed this to media 6 months after she had been divorced.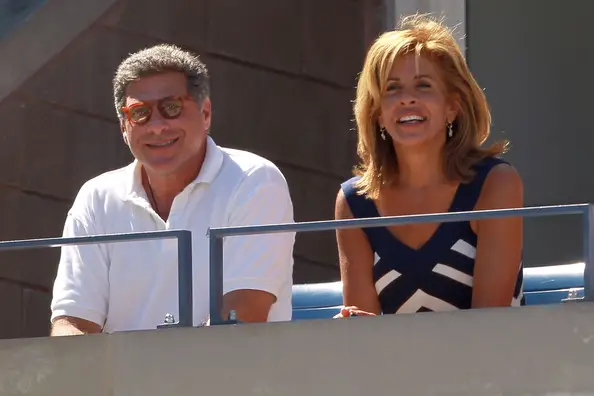 Caption: Hoda Kotb with ex-boyfriend Jay Blumenkopf in the US Open 2011
Source: netdna-cdn.com
New Relationship? Boyfriend, Dating?
But maybe this was for the better as she met someone in 2013. Hoda tried to keep her boyfriend a secret but only managed for 2 years; his identity was revealed on Jan 20, 2015. He is a Manhattan financier named Joel Schiffman. They have been together for 3 years now according to this picture posted by her celebrating their anniversary in June.
Hoda Kotb was born on August 9, 1964, in Norman, Oklahoma, USA. Her parents are Egyptians, so she is of a mixed ethnicity. After graduating from the Fort Hunt High Scholl, she went on to attend Virginia Tech. A recent update about her was that on August 2, 2016, she scaled on top of the iconic Sugarloaf Mountain in Rio De Janeiro.