Entertainment
Actor Ryan Phillippe Consecutively Failed Relationship With Wife And Girlfriend; Added By His Kid's Fame
Only rare people have successful relationships, and we guess Ryan Phillippe is not one of them. After strings of failed relationships, Ryan Phillippe, an American writer, actor as well as the director is single but not alone.
Ryan has his kids, and they have only added to Ryan's fame, all thanks to his daughter. But what about Ryan's failed relationships?
Young love That Ended Soon But Mutually!
Ryan Phillippe met Reese Witherspoon, American actor as well as producer back on Reese's 21st birthday. Upon meeting Witherspoon, Phillippe did spend all night talking to her, while Witherspoon said,
"I met him at my 21st birthday party. I don't know what came over me - maybe the seven Midori sours
Moreover, she said:
I think you're my birthday present.'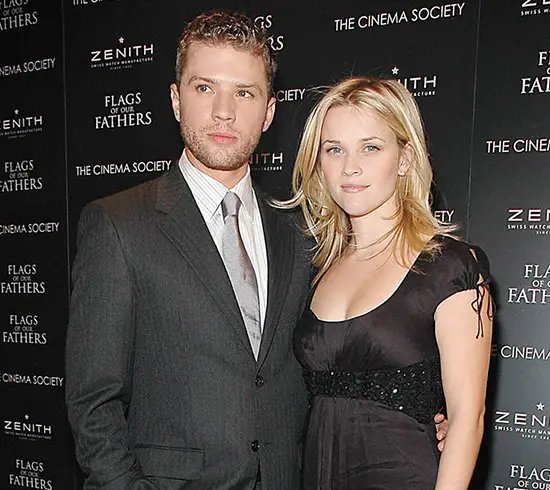 Caption: Ryan Phillippe and his wife Reese Witherspoon back when they were in a relationship.
Photo Credit: usmagazine.com
The couple started dating and engaged in December of 1998. Following their relationship, the couple married in South Carolina at Old Wide Awake Plantation near Charleston on June 5, 1999, following the release of their hit film, "Cruel Intentions." Resse was six months pregnant when their marriage ceremony happened.
Ryan proposed to Reese in December of 1998 at The Planter's Inn in Charleston, South Carolina when the couple was on vacation. The ring he proposed her with was a very rare early 1990s Neil Lane, four-carat Asscher-cut-diamond platinum ring.
Witherspoon gave birth to two kids, daughter Ava and three months later and couple's Son Deacon joined the family in 2003.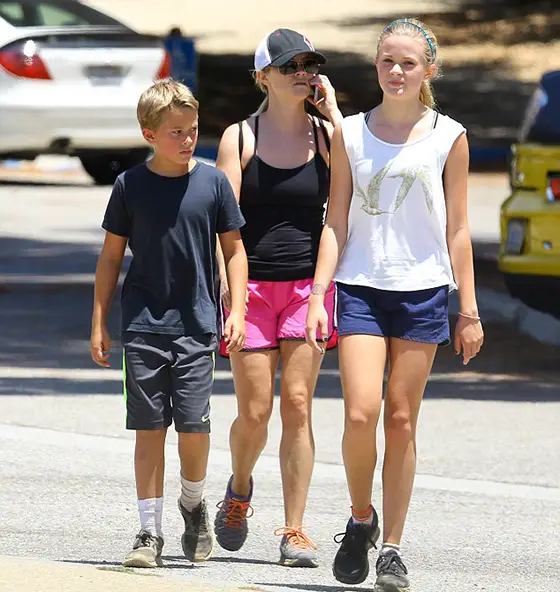 Caption: Reese Witherspoon along with her daughter, Ava, and son, Deacon takes a walk in Santa Monica, California on Saturday 12th July 2014.
Photo Credit: dailymail.co.uk
Alas! Their relationship could only last for seven years as Resse Witherspoon and Ryan Phillippe separated on October 30, 2006. A reporter for the couple said in a statement released:
"We are saddened to announce that Reese and Ryan have decided to separate formally, they remain committed to their family, and we ask that you, please respect their privacy and the safety of their children at this time."
In 2007, a petition was filed by Ryan Phillippe requesting equal visitation rights as well as joint legal and physical custody of their children. Ryan Phillippe said that age is the reason behind their divorce to Larry King on 2015.
"I think more of the problem was age. When we got together, we were so young,"
Moreover, he added:
"I think it can create issues with two people in this industry because there's so much noise that goes along with it."
Reese Witherspoon then went on to marry agent Jim Toth on March 26, 2011, following their divorce in California.
Amazed by his daughter's fame!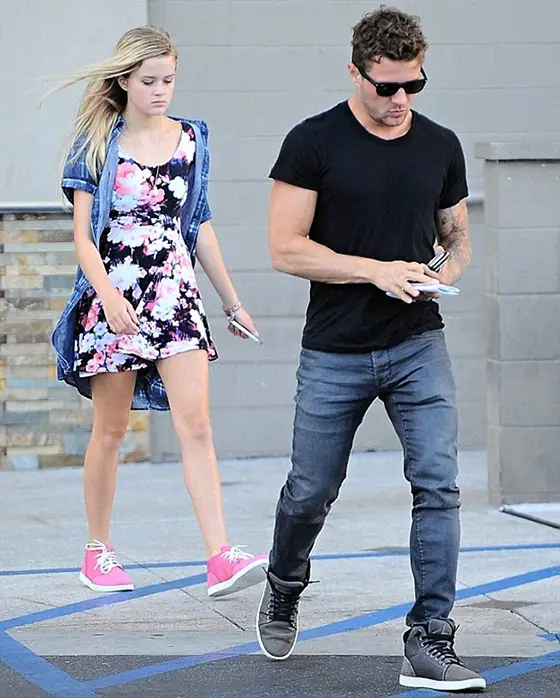 Caption: Ryan Phillippe along with her daughter, Ava Phillippe in an afternoon meeting on August 5, 2015.
Photo Credit: dailymail.co.uk
Ryan Phillippe and Resse Witherspoon's daughter Ava Phillippe is already a star, thanks to her social media. Ava's dad Ryan also opened up about how he handles his daughter's Instagram fame as well as how Ryan feels about her having 228,000 followers.
"Well, she has an incredibly famous mother and a moderately famous father, but that's how that works and also social media is largely driven by the youth and the associations made within that group. She's incredibly talented."
Series of failed relationships!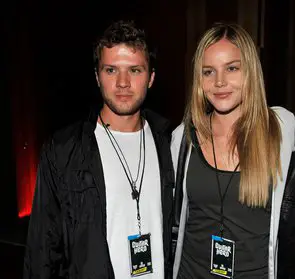 Caption: Ryan Phillippe and at the launch of 'DJ Hero' in 2008.
Photo Credit: accesshollywood.com
After two years of split, Ryan was seen with his Stop-Loss co-star Abbie Cornish in 2008 Australian in Film Breakthrough Awards which was also their first major event as a couple. The couple dated in 2007. Both of them split in February of 2010 after there were rumors that Phillippe habit of regularly hitting the nightclubs and being linked to other women was the main reason for the couple to split.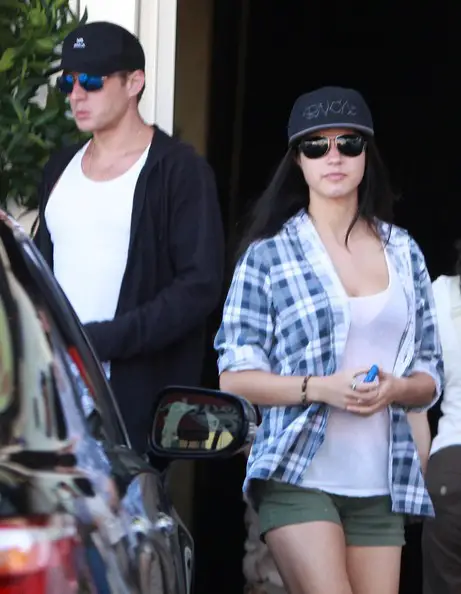 Caption: Ryan Phillippe And Alexis Knapp Outing In Los Angeles in 2010.
Photo Credit: zimbio.com
Phillippe subsequently dated actress as well as model Alexis Knapp in the summer of 2010 and split in September of 2010. After their breakup in September, Phillippe's ex-girlfriend Knapp said that she was pregnant with Reese's baby and gave birth to their daughter, Kailani Merizalde Phillippe-Knapp, on July 1, 2011.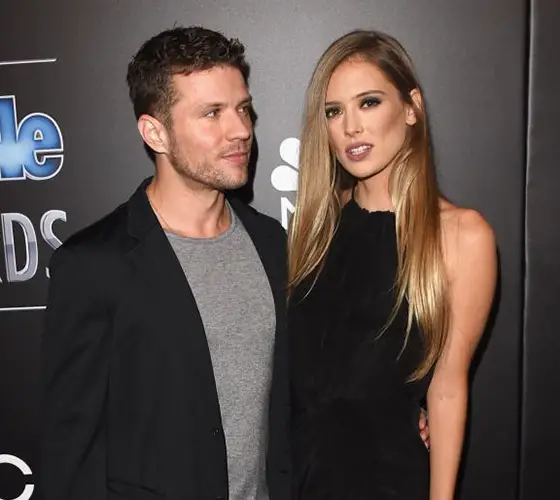 Caption: Ryan Phillippe and Paulina Slagter in People's awards.
Photo Credit: ibtimes.com
Ryan Phillippe started dating Paulina Slagter in 2012. The actor, Phillippe 42, and the law school graduate, 24, got engaged in 2015 Christmas after dating for five years. Ryan Phillippe split from his fiancée Paulina Slagter only ten months after popping the question.The reason behind their breakup is unknown.
Ryan made an appearance in ABC daytime drama One Life to Live where he played the character of Billy Douglas from 1992 to 1993 which was the first gay teenager on a daytime soap opera. The show was also a controversial due to gay scenes back then. Being actor as well as a writer, Ryan has net worth as that of $30 million.
Caption: Billy Tells Andrew He's Gay & Marty Listens in the One life to the Live show.