Tony Horton is quite a.... beyond his life as a fitness figure...Tony tied the knot...As for the gay rumors...his net worth...With a chiseled body like that, it's needless to say that the fitness guru follows an intense...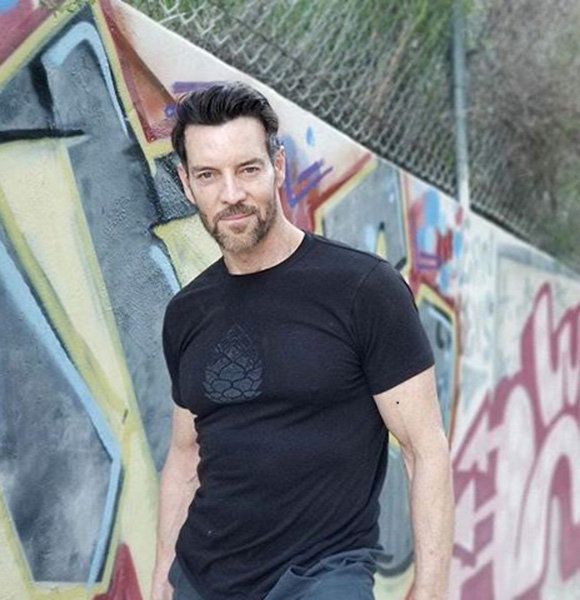 Everybody wants a fit body! But, the gym and intense workout is not everybody's cup of tea. Well, Tony Horton introduced a solution in 2005 as P90X Power 90 Extreme. P90X is a home exercise regimen, that consists of the combination of training, nutrition, and dietary supplement plan.
Tony is also famous for personally training various celebrities, namely Tom Petty, Billy Idol, Annie Lennox, and many more. Further, the personal trainer appeared in an award-winning 2006 gymnastics drama, The Gymnast.
In addition to that, he is also an author and a world-class motivational speaker.
Tony Horton's Workout Plans
At the age of 61, Tony has a body that young men dream of. With a chiseled body, it's needless to say that the fitness guru follows an intense workout regimen. 
For Tony, the essential thing in a workout is not to be bored. So, he has a different routine for seven days of the week.
On Monday, he does plyometrics which focuses on muscle strength and speed. On Tuesday, he focuses on arms and hands. Cardio exercises, including kickboxing, are his Wednesday routine.
On Thursday, he focuses on the upper body, including pushups and pullups or anything from gymnastics. His Fridays are for core workouts. On Saturday, he does yoga for his inner peace. Finally, his Sunday is for adventure sports like rope-climbing, rings, and other exercises.
Also similar:-Calum Von Moger With Splendid Height Shares Workout & Diet Plan | Details
Despite having an intense workout routine for himself, Tony believes the most important thing to be fit and healthy is to start, show up, and be constant.
Married or Dating?
Tony Horton is quite a desirable man because of his fitness and masculine built. However, beyond his life as a fitness figure and a celebrated personal trainer, Tony Horton is a married man. He tied the knot to Shawna Brannon on 4th October 2015.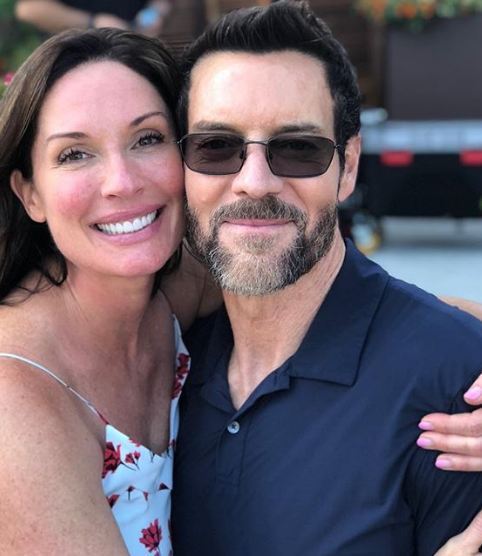 Tony Horton with wife Shawna Brannon in March 2019 (Photo: Tony Horton's Instagram)
As for the gay rumors, his married life with wife throws all such talks out of the question. However, despite his straight sexuality, the fitness expert has been very vocal about his support for the gay community.
Net Worth, Now
Tony was born Anthony Sawyer Horton in a small town in Westerly, Rhode Island. As of now, Tony has been able to make a name for himself in the fitness world. In 2018, Tony was also selected in the list of 100 most influential people in health and fitness. Further, the fitness enthusiast has also ventured in the business world by launching his line of skin and hair care products. 
Another Fitness Enthusiast:- Bradley Martyn Age, Net Worth, Height, Workout
From his impressive list of achievements, Tony's net worth of $20 million does not come as a surprise. In addition to that, Tony also updated the P90X in July 2019 after more than a decade of its initiation. The reason behind the update was to make it more accessible and versatile.