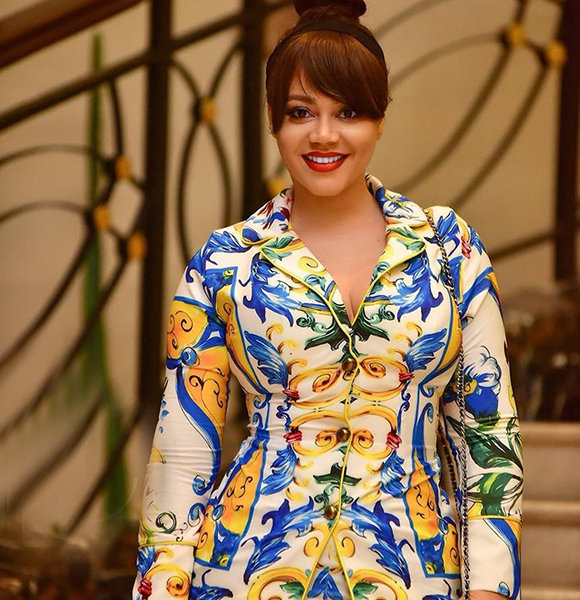 Not everyone can keep their personal life a mystery once they step into the limelight.
However, Ghanaian actress Nadia Buari is an exception. The beautiful actress - who is considered the national pride of Ghana - has starred not only in Ghallywood but also in the Nigerian film industry, a.k.a. Nollywood.
Despite her widespread fame in the African movie market, Nadia has been able to keep her private life and husband's details extremely mysterious. And that surprise element is what makes the beautiful actress so interesting.
Does Nadia Buari Have a Husband?
Since Nadia is a massive celebrity in the African cine world, people's curiosity and speculations about her relationships and dating affairs do not come as a surprise. 
In 2013, Nadia was linked with the Nigerian actor and believed future husband, Jin Iyke. Initially, it was just believed as rumors. But, the stories turned out to be accurate as the actor proposed to Nadia in an episode of his 2014 reality TV show, Jim Iyke Unscripted.
However, before the married life began, the engagement ended when Nadia dumped Jim after he was spotted with his ex in New York.
After going through so much with Jim, Nadia kept her personal life private. As a result, when she gave birth to twins in March 2015, she remained extremely tight-lipped about the alleged husband and baby father's identity. She maintained her privacy so perfectly that no one saw her pregnancy coming. 
On the occasion of Father's Day in 2018, Nadia posted a sweet post dedicated to the father and alleged husband of her kids. However, through the same post, she shocked everyone by announcing the number of her kids as four.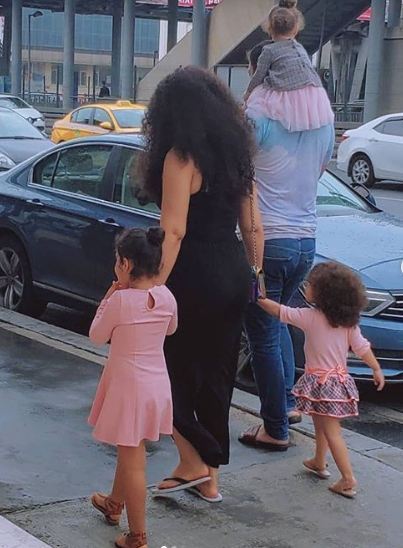 Nadia Buari with Her Alleged Husband and Kids (source: Instagram)
In an interview with Ghanaweb in 2019, Nadia opened up about why she keeps her family matters private. According to the actress, her children are too innocent to understand the workings of media.
American Actress' Family: Téa Leoni Husband, Dating, Children, Net Worth
Further, Nadia also stated that she was not a reality star but an actress, so she does not have to disclose every detail of her private life. 
As for her previous dating history, Nadia also dated Ghanian footballer Michael Essien for a short time.
More on Nadia Buari
Nadia - age 39 - has acted in more than 50 movies throughout her career and bagged many prominent awards. For her role in Beyonce: The President's Daughter, she was nominated twice under the Best Actress category at African Academy Awards.
After her massive success in Ghallywood, Nadia also conquered Nollywood through her breakthrough role in Beyonce and Rihanna, in which she portrayed the role of Beyonce.
You May Be Interested:-Pearl Thusi On Engagement Rift To Married Rumors & New Relationship Struggle
Following her success in acting, Nadia also stepped up as a producer in 2013 when she released The Diary Of Imogen Brown. From her impressive list of achievements, it's pretty evident that the talented actress has made a fortune for herself.
To be more precise, Nadia is one of the richest actresses in Ghana, with a raving net worth of around $900K.
However, the actress' wealth is not only from movies as she is also a businesswoman. Nadia opened a diaper company intending to support needy mothers and children in the African continent.
And now resulting, her company is one of the biggest diaper manufacturers in Africa.
Standing at the height of 5 feet 5 inches (1.68 m), Nadia has five siblings: three brothers and two sisters.
Even though the details of her family life are very secure and away from the media's limelight, we do know that Nadia was born out of wedlock and later adopted by her mother's husband, musician Alhaji Sidiku Buari - who raised her as his own child.
Adding to the amazing facts, Nadia's name also holds the meaning "Hope."
Witnessing the star's rising career, stay with us for more updates!