A former actor, Adam Lamberg rose to fame playing the dorky best friend of Hillary Duff in the Disney Channel's show, Lizzie McGuire. However, his acting career wasn't long-lived as he retired a few years after playing in the series and the movie which was based on the show.
Keeping a relatively low-profile, Adam disappeared from the spotlight for a significant amount of time before resurfacing again, but this time not as an actor. So, what's Adam been up to lately? Is he married or dating a girlfriend? Or, has he been a gay man this whole time?
Let's find out!
Onscreen Girlfriend
In the series, Lizzie McGuire, Adam - with his short height of 5 feet 3¾ inches (1.62 m) - portrayed the character of the best friend of Hillary Duff, who played the titular role of Elizabeth "Lizzie" Brooke McGuire. Gordo, a talented but sometimes sarcastic dude, often bailed his mate out of troubles and was secretly in love with Lizzie.
Onscreen Partner-Turned-Boyfriend:- The Teenager, EastEnders' Star Amy-Leigh Hickman Dating a Boyfriend Onscreen, Secretly Dating On Reality!
Lizzie, although initially didn't realize this, eventually became aware of the fact that her best friend was in love with her.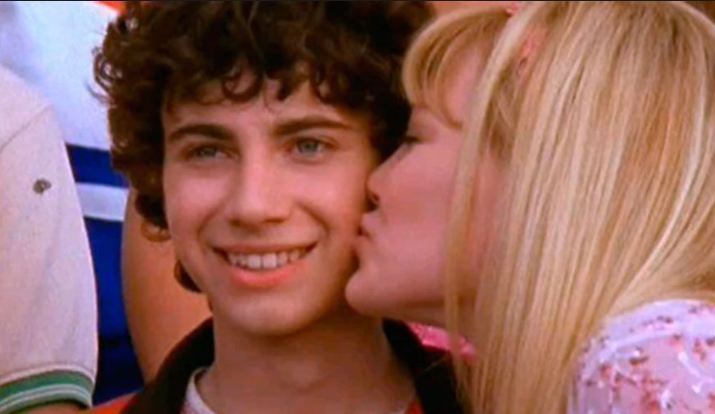 Adam Lamberg and Hillary Duff as Gordo and Lizzie in the 2001 show, Lizzie McGuire (Photo: Bustle.com)
The pair finally got together at the last scene of the movie adaptation of the series called The Lizzie McGuire Movie. There, the duo kiss before the film ended; implying that the best friends transited to boyfriend and girlfriends.
Gay Or Married With Wife?
While Adam's onscreen dating life eventually succeeded, the same may not be true beyond the camera. Adam has kept a very low-key profile and has not discussed his personal life out of the screen, which has left many to wonder if the actor is gay.
Suspected Gay:- Alleged Gay Richard Simmons' Massive Net Worth! Among Richest Fitness Gurus Now?
While Adam has not revealed his sexuality, there's a very slim possibility that he may be hiding behind the closet. Further, Adam has not mentioned if he is married or the possibility of him settling down with a wife, which again raises the doubts of his gay nature.
Where Is He Now After Retirement From Acting
A son of parents: Marc and Suzanne, Adam commenced his acting career at the age of seven appearing in an American Express commercial. He later got minor roles in movies like Radiant City, and I'm Not Rappaport before making his breakthrough from the 2001 Disney show, Lizzie McGuire.
Adam appeared in both seasons of the series and also the movie adaptation of 2003. He went to star in two more films namely When Do We Eat? and Beautiful Loser (2008), after which he disappeared from the spotlight for years.
The actor, with a net worth $1.5 million, now resides in New York City where he works at the Irish Arts Center as a developmental associate. He earns an average salary of $97,090 per year.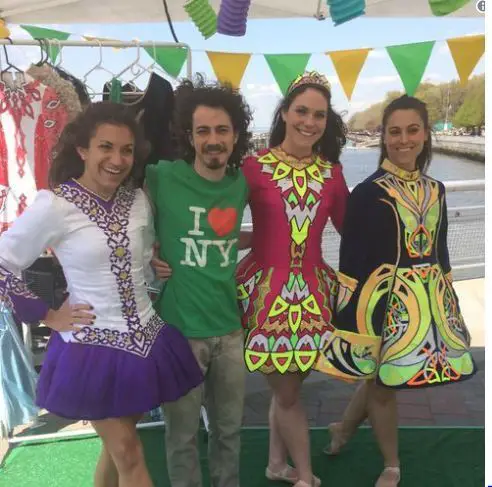 Adam Lamberg with his teammates at Irish Arts Center in May 2015 (Photo: Irish Arts Center's Twitter)
As of now, Adam has revealed no plans to return to his acting career. He looks happy with his working-class life. Also, it seems like Adam put the weight of acting behind and is moving on to fulfill his passion.