Entertainment
Alleged Gay Richard Simmons' Massive Net Worth! Among Richest Fitness Gurus Now?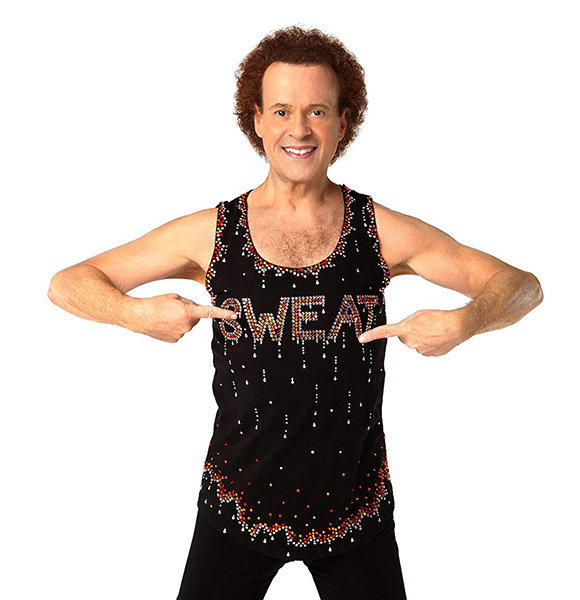 Richard Simmons is the name heard much back in the late 1990s; he was a source of millions to several of thousands of his overweight followers for a healthy lifestyle. But, as the years passed, he became surrounded by several controversies, especially regarding his sexuality claiming him as a gay man. 
The fitness expert was further sunk into the allegations as he had no history of married life. A man with a massive net worth, fans suspected foul play on account of a close associate. 
Let's dig deep into the personal and professional life of Richard along with the rumors of his sexuality! 
Richard's Massive Net Worth
With a raving net worth of $20 Million, Richard has been an inspirational figure in thousands of people's lives who have faced struggles in losing weight. The Louisiana-born fitness instructor, who himself was an overweight child, started his career in fitness training by opening an innovative exercise studio in Los Angeles.
Don't Miss:- Hilaria Baldwin Gives Birth To Baby Boy With Husband - Couples' Fourth Child!
In 1980, Richard commenced his talk show called The Richard Simmons Show in which he explained the importance of healthy living to his viewers. The show became a massive hit and ran for four seasons. 
As of now, Richard has released several aerobics DVDs and has even authored cookbooks to provide an easy method for his viewers to lose weight. His most notable books include Richard Simmons: Never Say Diet Book, The Richard Simmons' Farewell to Fat Cookbook: Homemade in the U.S.A., Richard Simmons' Never Give Up: Inspirations, Reflections, Stories of Hope, and his autobiography titled Still Hungry After All These Years: My Story.
Further, he has also made numerous appearances on TV including the shows The Tonight Show with Jay Leno and Late Night with David Letterman.
From his career as a fitness expert and other ventures of his, Richard has successfully accumulated a hefty net worth of $20 million according to celebritynetworth. His revenue includes the royalty from his books, DVDs, and his earlier appearances in TV programs. 
Moreover, Richard has also been a topic of gossip as the paparazzi love spreading rumors about him being gay.
Is Richard Simmons Gay?
Richard, who has never identified himself as gay, has been a constant topic in the media regarding his sexuality. The gay rumors started in 2010 when the National Enquirer reported that Richard had used the service of an adult star named Bruce Headrick a.k.a Blake McDonald in the 1980s.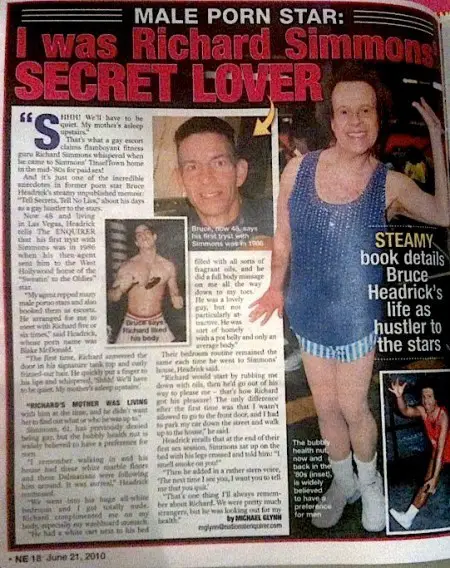 Article Claiming Richard Simmons to Be Gay (source: Queerty.com)
In the meanwhile, Richard remained isolated from the outer world for several years until news surfaced that he had changed his gender and was living under the alias name Fiona. As per National Enquirer's report, he was spotted dressed as a lady in Buenos Aires and Venice.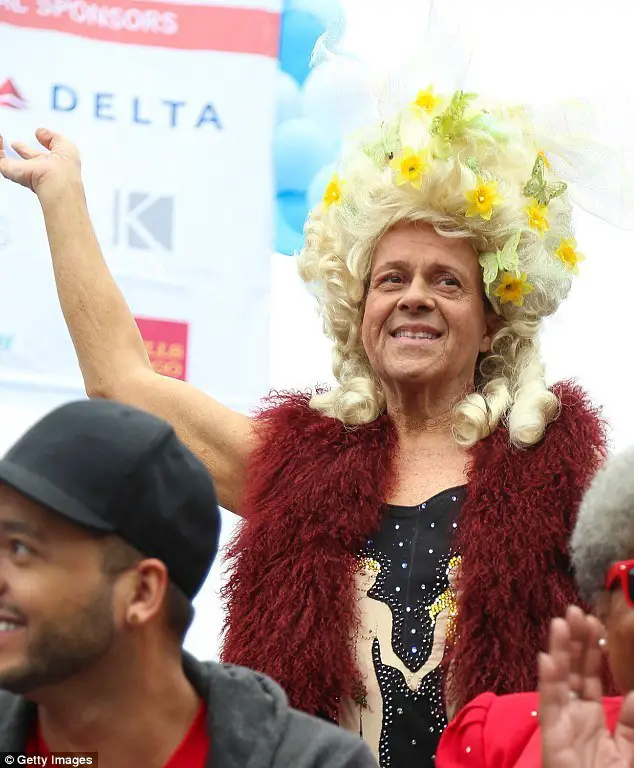 Richard gets spotted dressed as a woman (source: GettyImages.com)
Richard, who remained silent when he was first accused of being gay, could not take it anymore and sued the magazine along with other two publications for wrongfully accusing him of undergoing a sex-change procedure. In the lawsuit filed against National Enquirer, Radar Online, and American Media, Inc., Richard charged them for spreading fake news about his breast implants, hormone treatments, and consultations on medical castration.
However, he lost the suit and was ordered to pay $130,000 in attorneys' fees to the winning party.
Further, the 70-year-old fitness expert also issued a statement saying that he was a man and was not a transgender. However, he didn't mention if he was gay or not.
Married To Housekeeper Now?
In the meanwhile, Richard, who has no history of being married, is living a comfortable life with his housekeeper Teresa Reveles, who considers herself to be his wife.
Teresa is the same woman, who was once accused of using black magic to isolate Richard from the outside world. Mauro Oliveira, the former personal assistant of Richard, even claimed that Teresa was convinced that she would inherit all of Richard's properties.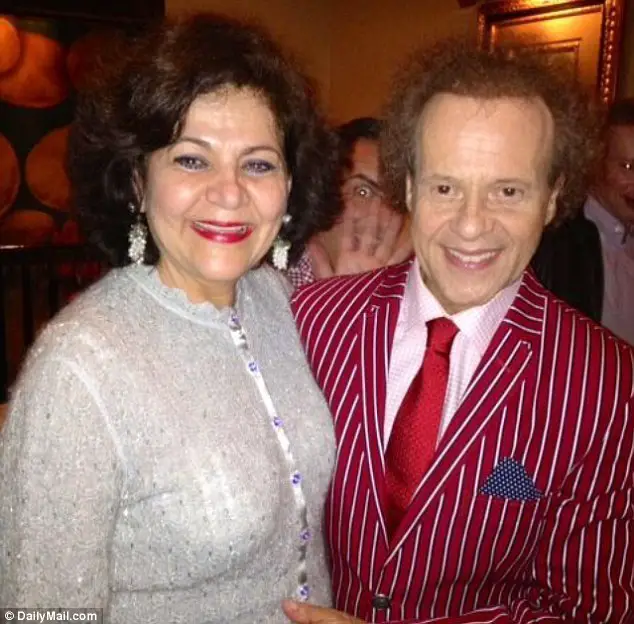 Simmons and self-claimed wife Teresa in 2014 (source: DailyMail.com)
However, the accusations turned false when Richard sued a private investigator who kept a tracking device on Teresa's car. The suit was filed in June 2018 against the PI who reported putting the tracking device to find out the location of the former fitness guru. As of now, the case is running, and a verdict is yet to be made.
As Richard was not seen in public much, there was a rumor of him being dead, which is obviously a big lie. Even though Richard and Teresa are not known to be married, seems like he has a soft spot for his housekeeper as he would not have gone to such lengths to sue the private investigator.