Entertainment
Age Gap Does Not Matter in Healthy Relationship: Fox News' Chairman and CEO Roger Ailes: Married Life, Wife, and Children
There has been a quote for a long time that states "love has no boundaries." which was quoted by Andrej Pejic. So here, we found a marriage life and love story that can relate to this quote.
Meet Roger Ailes, chairman and CEO of the Fox News itself. He was also a Property Assistant (1962), Producer (1965), and Executive Producer (1967–68) for KYW-TV. You may know the struggles and hard work of Roger because of which he became the man he is right now. Roger has been getting success in his professional life but is it the same with his personal life? Let's find out.
Roger Ailes's Personal Life: Married Life and his Wife
Roger Ailes is married to Elizabeth Tilson but she prefers 'Elizabeth Ailes'. She is a successful broadcaster and is a 20-year veteran of NBC, CNBC and MSNBC. The couple got married on February 14, in the year of 1998. The couples are currently residing in a hilltop home made of Adirondack River Stone.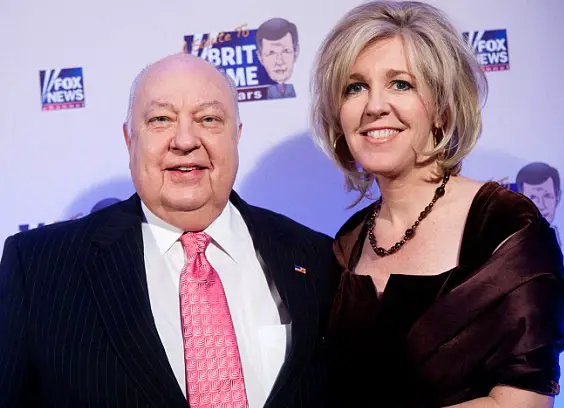 Caption: Roger Ailes with wife Elizabeth (Tilson) Ailes.
Source: gettyImage.com
The Age Gap that does not Matter:
The interesting part of the story is that this Fox News CEO is twenty years older than his wife, Elizabeth. Yes, 20 years. Roger Ailes was born in the year of 1940 whereas Elizabeth Tilson was born in the year of 1960.
Roger was 58 years old and Elizabeth was 38 years old when they were tied in the bond of husband and wife. That is a huge gap, to be honest. Despite everything, the couple proved that love has no boundaries and also, they proved that age is just a number when in love.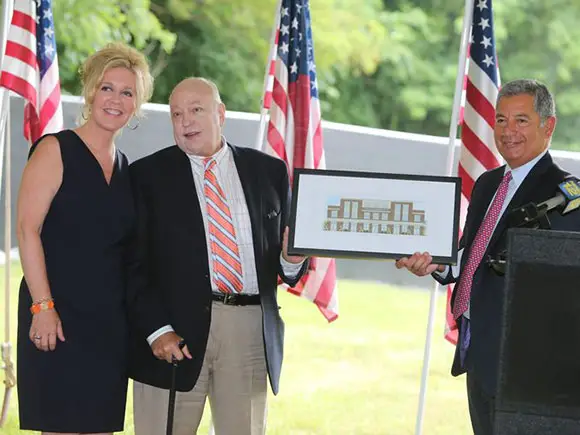 Caption: The husband and wife attending an honoring program.
Source: gannett-cdn.com
His Children and Married Life:
It has already been more than 18 years of their marriage and till now their love remains strong. We do not see any possible chances if divorce in their lives. Though the couple produced a child together, however, information about the child is missing except that their son's name is Zac and he is in his teen days.
His personal life never caught the media's attention because his work life kept them busy enough. Surely, his life experiences and hard work has made him a responsible person and that helps in making him a good and loving husband and a caring and responsible father.
Lawsuit filed by Gretchen Carlson:
However, recently, Roger is being held up against a lawsuit filed by the former Fox News anchor Gretchen Carlson which claimed that Roger sabotaged her career because she refused his sexual advances and complained about severe and pervasive sexual harassment. However, Roger is declining the allegation and addresses it as an act for defamatory and is ready for defending vigorously. For more information on this matter, read our article here.
[Fox News' Boss Roger Ailes, in Sexual Harassment Lawsuit, Against Former Anchor Gretchen Carlson]
In the mean time of these clashes, the New York Post presumes that the end in near for the CEO of the mighty Fox News Channel. A News came that Roger is being forced to leave the Company by the CEO of its parent company the 21st century Fox, James Murdoch because all the hype that is being created by Gretchen Carlson's accusation. However, nothing has been decided officially yet.
Roger Ailes' Short Bio:
Born on May 5 , 1940, Roger Ailes joined Ohio University and graduated with a bachelor's degree. While in college, he majored in radio and television and serves as student station manager for two years for WOUB. Roger started his career in 1962 as a property assistant. On June 12, 2013, Roger was awarded the 10th Bradley Prize.
Roger Ailes is also the producer of a famous book called, "You Are the Message: Secrets of Master Communicators"