Entertainment
Learn About Fox News' Phil Keating's Engagement With Secret Wife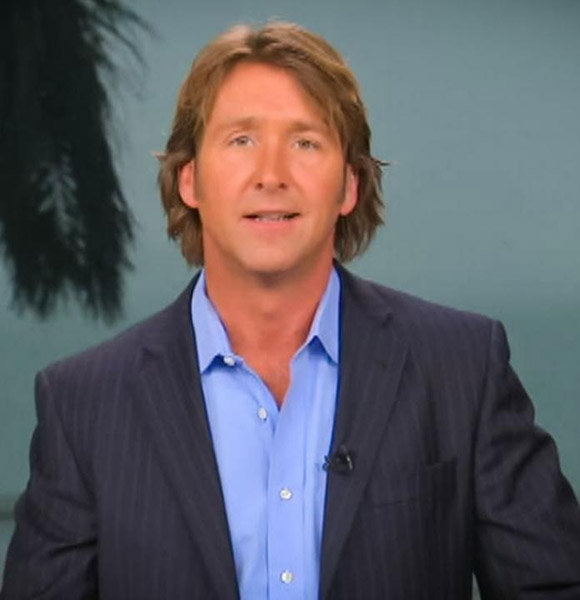 It s quite hard to maintain some secrecy after being a globally recognized individual, but somehow the widely popular journalist Phil Keating defies the odds!
Phil thrives on delivering news to the public about interesting topics occurring throughout the world but hesitates to share his personal story.
Does he have a wife who has stood beside him forever? 
Well, looks like the star journalist has accomplished much more than just fame and fortune! 
Phil Keating's Secret Wife?
For the saying "personal life is meant to be kept private," Phil seems to have taken it a little too seriously. Associated with Fox News for over a decade, the journalist has been keeping his entire private life details under a thick curtain. 
Don't Miss: Fox News Reporter Tracee Carrasco Set To Get Married; Meet Husband To-Be
Recognized Fox News correspondent, Phil has grabbed much attention from his viewers, especially his female viewers, largely thanks to his undoubted good looks and attractive personality.
However, the journalist might have broken some hearts following his engagement to his longtime girlfriend.
Though extremely secretive, the Geraldo at Large star is said to be engaged with his longtime girlfriend, Lisett Gonzalez. The engagement rumors about the two started circulating back in 2011 after some famous personalities tweeted about the news.
Former city columnist of the Denver Post, Bill Husted, broke the news about the reporter's supposed engagement with his wife in a tweet on 26 September 2011.
"Denver former fox 31 reporter/playboy phil keating engaged! deets in next column"
The news of his soon-to-be wife was also reconfirmed by Media critic and commentator Shawna Chapman on 27 October 2018 with his tweet.
"Fox News Phil Keating--who looks 60 & sleeps on the beach in Miami under a Lifeguard stand--was in a relationship with Lisett Gonzalez--they may now be engaged."
Even though his engagement with his girlfriend made headlines worldwide, he and his future wife, Lisett, kept quiet during this period. 
However, the Fox News correspondent is yet to capitalize on his engagement with a marriage. So, while Lisett waits patiently to be Phil's wife, it wouldn't be a surprise if the journalist gets married anytime soon with his engagement already dated a decade now.
More On Phil Keating
Born on 11 April 1968, Phil, at 54 years of age, stands as one of the most accomplished reporters on The Fox News roster. Starting his association with Fox in 2004, Keating has significantly contributed various popular stories during his decade and a half long association with Fox News.
You May Also Like: Caroline Heldman Married & Husband | Age To Family - Explicit Details
Some of his career highlights include his coverage of FNC's 2014 New Year's Eve special, Hurricane Irene from the Bahamas in 2011, and accusation of alleged rape and assault by NBA star Kobe Bryant.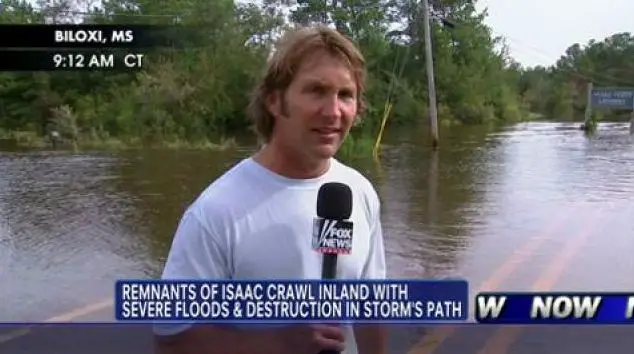 Phil Keating was covering the August 2012 flood news in Biloxi. (Photo: foxnews.com)
Standing at a decent height and supporting his attractive personality, Phil has had tremendous success in his journalism career, bringing him some huge salary returns.
While an average Fox News correspondent earns an average salary of $102k per annum, Phil, due to his extravagant effort and career longevity, earns around $300K per annum resulting in his net worth of $1 million.
See Also: Twice Married Pete Hegseth Of Fox News Still Content Post Divorce; How?
Coming from ordinary family background, Phil was a son of an army officer who was part of the Vietnam war. Inheriting his father's discipline, Phil has thus made it big in life with his work and continues his path toward greatness.
Stay tuned to get more updates on Phil Keating.