Entertainment
MSNBC Ari Melber Dating Status After Split With Wife, Who Is New Girlfriend?
An Emmy award-winning journalist, Ari Melber, with his detailed analytical approach and glorious insights, has gradually established his name as one of the leading journalists of the modern era. Such accomplishments have thus landed Melber with some worldwide attention. However, is the dashing journalist available or is he off the market?
Serving as a Chief Legal Correspondent for MSNBC, Ari in his career span has achieved some unprecedented career heights. However, has the journalist suffered post his divorce with his first wife? Or is there somebody new to mend his broken heart already?
With his personal life going through its ups and downs, Ari hasn't let his professional life get affected by any stretch of the means.
Determined as ever, Melber has put in some tremendous effort in his work, for which he remains properly compensated.
Dating Already After Unsuccessful Married Life With Wife?
Constantly in the limelight in his professional life, The Beat with Ari Melber host has preferred to keep his private life as far away from the limelight as he possibly could. He was thus involved in a low-key married life with his pop culture reporter wife Drew Grant.
You May Also Like: MSNBC's Ali Velshi Shares Wife & Romance Background! Low-Key Family Revealed
Ari, who met fellow journalist Grant at a public event in 2010, proposed her on 2013 after dating each other for about three years. The duo who got married somewhere around 2014 spent three years of blissfulness before their married life came to an end.
Preferring to keep his private life under the hat, Ari has not mentioned any reason for his divorce with his first wife Grant in 2017.
Post their heartbreaking separation, it seems the duo have swiftly moved on from their past tragedy. Grant is believed to be in a relationship with a guy named Richard Alexander as per her social media posts, whereas Ari has had a few names associated with him post his divorce.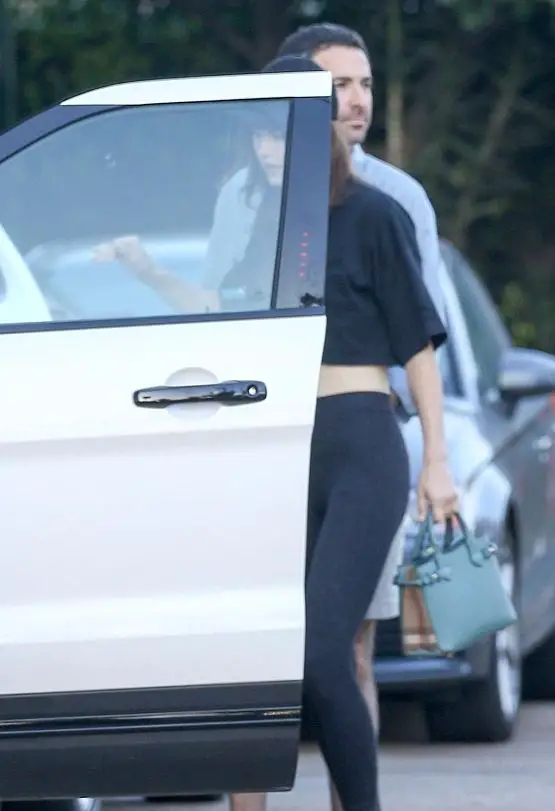 Ari Melber alongside his girlfriend Alexandra Daddario. (Photo: dailymail.co.uk)
However, Ari was finally confirmed to be dating actress Alexandra Daddario after the duo were caught kissing in a car on August 2018.
Ari alongside the Baywatch actress was returning from a lunch together at Cuban restaurant Cafe Habana Malibu when they were caught in their PDA session.
Read Also: Patrick Baladi Personal Life: Update On His Married Life With Wife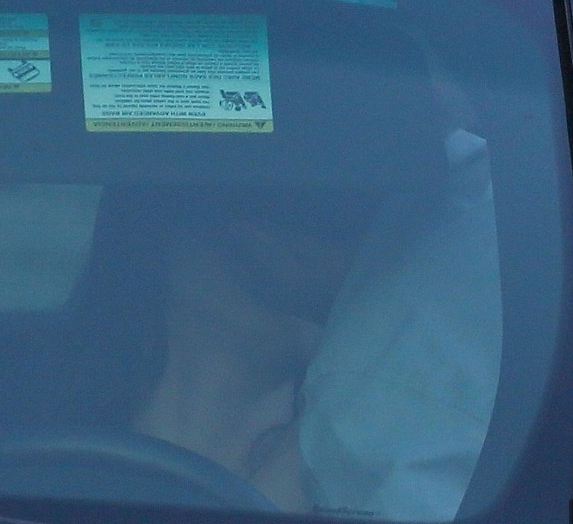 Ari Melber caught kissing Alexandra inside the car. (Photo: dailymail.co.uk)
After a heartbreaking end to his first marriage, Ari has finally seemed to find happiness again alongside his new girlfriend Alexandra.
Blossoming Career At MSNBC
Born and raised in Seattle, Ari completed his education graduating from the University Of Michigan with an A.B. degree in political science. After landing several journalism works, Ari's hard work finally paid off as he joined MSNBC as a Chief legal correspondent.
Alongside this position, Ari also hosts his own show titled The Beat With Ari Melber airing nightly at 6 pm ET on MSNBC.
A cherry was added to an already impressive career resume after Ari landed his first Emmy award in 2016 for his reporting at the supreme court regarding gay marriage. Alongside his Emmy, Ari, at age 38, has got several other awards in his cabinet for the dedication he has shown throughout his journalistic career.
Don't Miss: Joan Walsh Won't Get New Contract! Why Did MSNBC Cut Off a Paid Contributor?
With an attorney license as well, Ari alongside his duties at MSNBC also serves as an NBC News Legal Analyst providing legal analysis for programs such as TODAY and The Rachel Maddow Show. Such wide possession of talents thus sees Ari properly compensated.
He earns an estimated salary of $110k for his duties at MSNBC and further adds to his net worth from his duties at the NBC News.