Entertainment
Black Mirror's Daniel Kaluuya Did Not Stop Dating Girlfriend Even After Meeting Her Parent! Talks It Out in An Interview
Either one's black or white, it's just a complexion that he gets by birth. However, complexion plays nothing if the person's heart is good and are willing to achieve something in life, as in the professional field, people are judged by their performance, not by their skin tone.
Daniel Kaluuyaalso also belongs from the black community and is doing great in his acting field, proving the statement "when there is a will there is a way" true once more. But does the actor have a girlfriend or a partner to accompany him on his journey? Or better, is he married to somebody? Well, let's dig in to find out!
Daniel Kaluuyaalso Has A New Girlfriend To Flaunt?
Many girls have a crush on Daniel Kalluuya; however, he is already reserved to a lady named Amandla.
Besides the name, he has not revealed anything about his relationship, as he doesn't like to highlight his personal issues while dealing his professional life.
Daniel's relationship came into limelight when his stylist put out the word about their relationship, as the stylist had styled the couple for MTV movie and TV awards.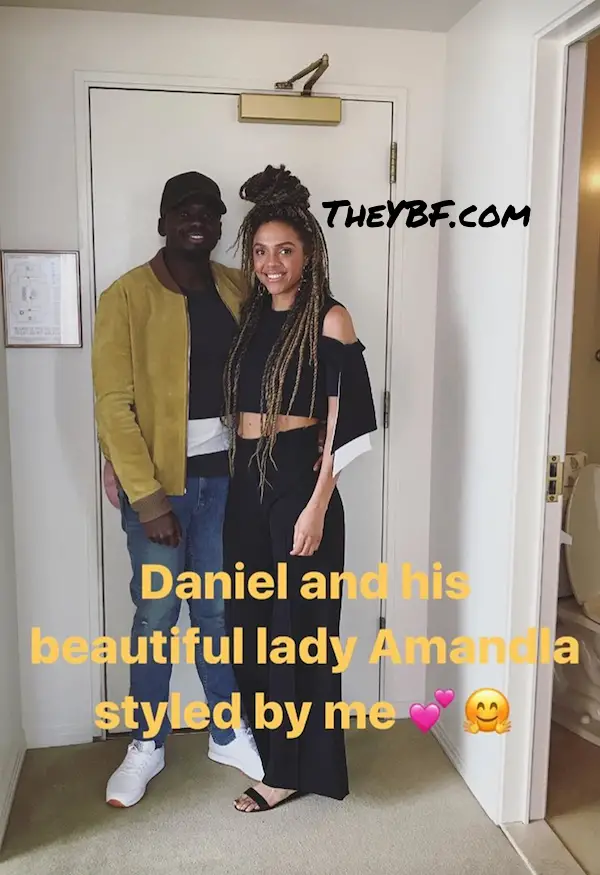 Caption: Daniel and his girlfriend Amandla flaunting for the award show.
Photo Credit: theybf.com
Till this date, the couple has not revealed about their bond publicly, but hopefully, they will reveal something about the affair soon!
More About Daniel Kalluuya:
Daniel Kalluuya, a charming guy, who stands out as an actor and a writer, was born on May 8, 1989, in London, England. He was born to the Uganda immigrant parents. He has an excellent post in his acting sector, as his acting is commendable and appreciated by everyone.
Daniel started his career from 2006 through the role of Reece in shoot the messenger. After that, he has acted in many movies and series; like special agent Tucker in Johnny English Reborn, Black Death in Kick-ass and much more.
Daniel has also done excellent work on the TV series, 'Black Mirror'. Furthermore, this phenomenal actor's upcoming project is the 'Black Panther, ' and the film is due to be released in 2018.
Caption: Daniel Kaluuya's appearance and speech in 'Black Mirror (Published on 22 Feb 2014)
In 2017, he played a role of African-American man 'Chris' in 'Get Out' who had a white girlfriend 'Rose' played by Allison Williams.
In an interview, he revealed some facts about the 'Get out,' where he mentioned
"We went to a play. She got a text when we were coming out of the play and she said, 'S--t, my dad is here. I haven't told him about you.' We went downstairs and he was outside in the car, and he was just like, 'Come here! Come here now! What are you doing?!' It was a bit crazy. I'd never, ever met him, so it was a pretty weird situation and she was really frustrated because obviously he didn't want his baby girl to start dating. That's life though."
The tall, dashing actor Daniel Kaluuya is 5.8 feet in height. He has earned a good name and fame from his acting career and has achieved a good amount of budget for his work.
However, Daniel is yet to reveal the exact figures of his net worth.